The word on the street is that failure tonight in Aberdeen  will see the departure of Ronny Deila.
Disappointingly, it appears the board, presumably to deflect attention away from their own failings, are listening to calls, emails and a media frenzy which they don't have the backbone to dismiss for what it is.
Homegrown players are apparently unhappy that Stefan Johansen, seemingly as poor in training as he is on the pitch-although thats a matter of opinion-is the cause of friction as deila continues to pick him.
Players read forums, they read message boards and they read the papers. Not since the days of Tony Mowbray have we witnessed such a concerted effort to remove a Celtic manager. In that [articular case, it was merited, but to remove a manager if he fails to go nine points clear at the top of the league is ridiculous.
With five in a row more than a distinct possibility, and no realistic possibility of a serious and sustained challenge within the next five years, the magical ten in a row is frightening the establishment.
With most of us realising that in the past we weren't paranoid enough, it should naturally follow that supporters should take a step back and examine the current campaign to remove Deila for what it actually is.
We are constantly told that supporters want him out.
From the reactions on here, which I have been looking at, some do. They are more vocal than those who don't.
There reasons for this action ?
A poor European campaign, and no signs of progress on the pitch.
What we are seeing is every mistake amplified, every below par performance magnified and every decision criticised.
Certain players are being maligned in such a way, and with such vitriol, that its difficult to understand why they bother.
From the best supporters in the world ?
We accuse the fans of the now defunct Rangers for being gullible, but is there really any difference in the way that a number of Celtic supporters have leapt enthusiastically onto a bandwagon driven by the scottish sports media which wants Deila out ?
Last night, social media reported, via Ladbrokes and Betfair, that Ryan Giggs was on hos way to replace Ronny Deila.
It was nothing more than one of those daft we parody accounts trying to draw attention to itself.
However, the media made a story of it;
Fraser Glen in the Record;
A LEADING bookmakers believe the Red Devils legend is on his way to Parkhead to replace Ronny Deila as boss.
RYAN GIGGS is set to leave Manchester United and take over at Celtic , according to one leading bookmakers.
Betfair sparked an internet meltdown last night after they tweeted that Giggs had left his role as Old Trafford No.2 and was expected to replace Ronny Deila as Hoops boss within the next 48 hours.

The Ibrox Evening Times went with; 
Is Ryan Giggs taking over at Celtic FC? The internet has already 'spotted' him in Glasgow
whereas anyone with any common sense went with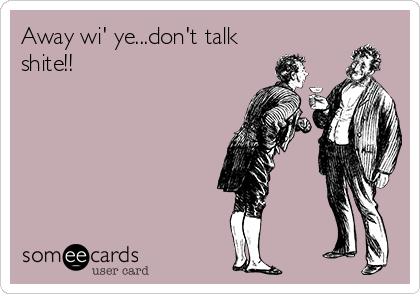 But the media went with it, whilst ignoring the first rule of reporting.
Check your facts.
All of which must be unsettling for Deila, who will need balls of steel to see this season through, never mind getting to ten in a row, which of course to some, is not as important as qualifying for the champions league.
If your season, and support of a club, is based on how much money it makes, you're going to the wrong games.
If you want to see a team beat the odds, like we used to do, and upset a few of the cash cow clubs, then stick around, we might be building something here.
But at least let those who are building it know we will support them.
Anyone who cannot see that this hysteria around the manager is playing into establishment hands.
They know that Celtic would end up with John Hughes or Jackie MacNamara if Deila went. At best we could maybe get someone who has made an arse of it elsewhere in for a few months, who might do well, but would almost certainly dosappear back down south as soon as a job came up.
We cannot buy players who command high wages. We cannot compete with even Stoke City, who just spent £18m on one player.
And add to that however much they are paying him.
We need to make our own players.
It takes time.
And the longer that Deila is in place, there is more chance of a succesful Celtic emerging, and they are terrified of that.
The SFA are about to implode.
The Resolution 12 guys will have their day.
Mike Ashley and his crew, as distasteful as they may be, Charles Green, Craig Whyte et al will expose them for what they are.
They will happily try to take our minds off it by stirring a frenzy against our club.
Second Rangers, even if they come up , are years away from a serious challenge.
That hurts them. It hurts all of them.
So they turn their guns on Celtic, and by divising the support, the players and even the board, they can set us back by a year or two.
On the pitch, the season is too long for honest mistakes to have a real impact.
As five turns to six, and then seven, the pressure will be cranked up a gear or two.
If we don't stand together now, then it will be easier for them to beat us later on.
Starting tonight at Aberdeen.
Already billed as a title decider, in that Cetic will only be three points ahead instead of nine if the dons win, its time for the support to get behind their heroes.
Celtic have problems in defence, as Jozo Simunovic is injured again, and no-one would blame Efe ambrose if he decided to say fuck it, and listen to his ipod during the game.
Gordon, Lustig, Ambrose, Sviatchenko, Tierney, Brown, MacGregor, Armstrong, Johansen, MackaySteven, Griffiths.
You'll notice Johansen in there. In his normal role. You'll notice MacGregor in there. We'll ned him.
Theres no biton, because he doesn't seem like he wants to get his hands dirty-or anything lese , come to think of it.
We need battlers, we need heart, and we need to show we are a team.
How about we just get on with it ?
One more thing, the replies are likely to be passionate, which is great.
We are not going to insult anyone else on here anymore. Reasoned, mature and passionate argument is fine. I'm sick of people trolling and just having a go at each other.
If you do, it will be deleted, without comment,and if it continues, so will the poster.
We are all Celtic supporters, and I'm sure if we want to be abused , there are more than enough of the other lot who will be happy to do that for us.
Now, believe it or not, this is a wee figurine of a Celtic player, presumably designed by Jonathan Watson of Only an Excuse.
Which one ?