Thats the transfer wheelings and dealings done for another few months, and we can all relax now and get on with the rest of the season. Barring injuries, suspensions and arrests, this is the squad that the club feels will take us into the Champions League.
And according to the Belfast Telegraph, we can look forward to that campaign being under the astute management of Michael  O'Neill, who apparently has caught the eye of the board after his success in guiding Northern Ireland to the Euros this year.
But is he capable of stepping up to full time management ?
Before Christmas, O'Neill told the paper;
"It has to be right for me and for the Association. It's just about making sure that both parties get what they want and that there's protection on both sides."
In the same interview, O'Neill was honest enough to admit he would consider offers from clubs after the Euro 2016 finals but added that he does not intend to rush back into club management at the first opportunity.
 "While I would look at those if and when they came along, they're not something that I'm actively seeking. I'm not out there saying to an agent 'You need to get me a club job now'. If it comes along and presents itself, I would evaluate it.
"It's not just a case of 'there's a club job, there's the salary, go and take it'.
"For me, it's more about what is the stability of the club? What's the structure of the club? What's the chances of you having some level of success at the club?'" 
So, the campaign to oust Deila has moved over the water…
Tomorrow we'll discuss the article in the Baltimore Sun, which asks," Deila,Asshole or What ?"
Some of you have noticed that the diary has adopted a "slavish " pro -Ronny style, which , of course, isn't true. Criricism is still there, although it doesn't contain words such as "whale murderer "," tosser", or any other form of ritualistic abuse.
Its called growing up, and looking at the issue from more than one angle, and not burning the rest of the house down because you singed the carpet with your cigarette end.
So, who joined the squad, who left the squad, and who deserves a kick in the conkers for not being able to find a clause in  Derk Boerrigter's contract that says he has to at the very least be fit enough to make his own way from the bus to the dressing room ?
But before we do that, let's be the first to mention the a player who will be on the list for the summer…
Celtic last night sent officials to the game between NEC and AZ Alkmaar, according to reports in Holland. NEC have been in impressive form this season, and are attracting the attention of clubs across Europe.
Soccer News have revealed Celtic were on the scouting list, and were joined by a host of other clubs including Manchester United, Mainz, Borussia Dortmund, Frankfurt, PSV Anderlecht, Ghent, Lille, Bordeaux and Feyenoord. There are no suggestions who Celtic and the other clubs were watching, but according to Soccer News the main focus is likely to on NEC winger Anthony Limbombe.
Limbombe has been a major factor in NEC climbing to 5th in the Dutch league, and they're on course for a place in Europe next season. The 21 year old winger joined NEC in 2014, and has scored 19 goals in 50 league appearances for the Dutch side. Limbombe is keen to leave NEC and is being tracked by Leeds United, Granada, Nice and Lille. Todd Kane is another player who has been influential for NEC this season after the defender was loaned by Chelsea until the end of the the current campaign in order to get first team experience.
Here at Etims, we pride ourselevs on getting things wrong. Now we can pride ourselves on beong the first to get it wrong as well.
Now that's progress.
One of the factors about this window is that fewer players than expected have moved on. In fact, we haven't actually sold anyone, which is surprising.
Nadir Ciftci has gone on loan to Turkish side Eskisehirspor, and I can guarantee you that most reports will leave out the name of the club due to its difficulty to spell, and the  lack of knowledge of who they are, where they are, and , indeed, if they are actually a football club.
Well, they are, and in one of those strange quirks of fate, the clubs colours were inspired by Stade Rennais, of France, who were themselves nearly inspired by Celtic Park when it came to naming their ground.
Every day's a school day.
Ciftci was moved on when it became apparent that the scout who was told to get us "that mad turkish guy who belts everyone in sight " had, in fact got the wrong one.
So, yesterday, we got the right one.
Colin Kazim Richards followed the Henrik Larsson path from Feyenoord of Rotterdam to Celtic of Glasgow.
Thankfully, Celtic will now not face Hibernian in the League cup final, so theres little chance of Richards making a similar debut to Larsson, but we could do with even a fraction of the great mans influence and ability coming with him.
It doesn't look all that promising, if I'm honest;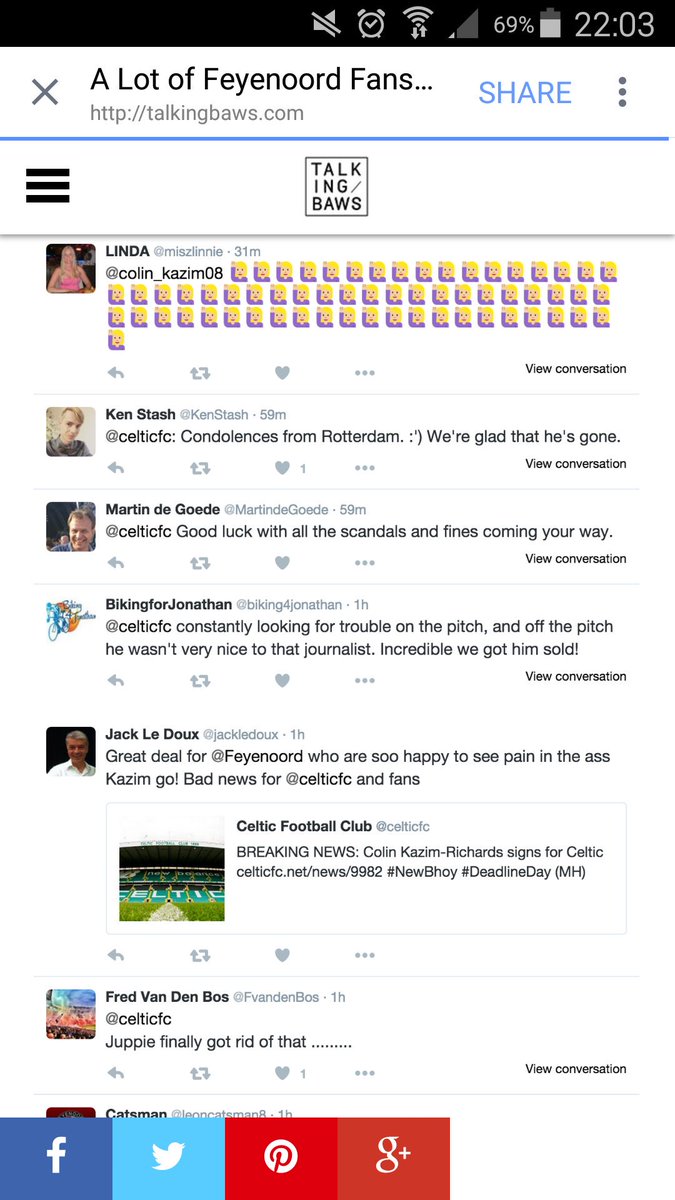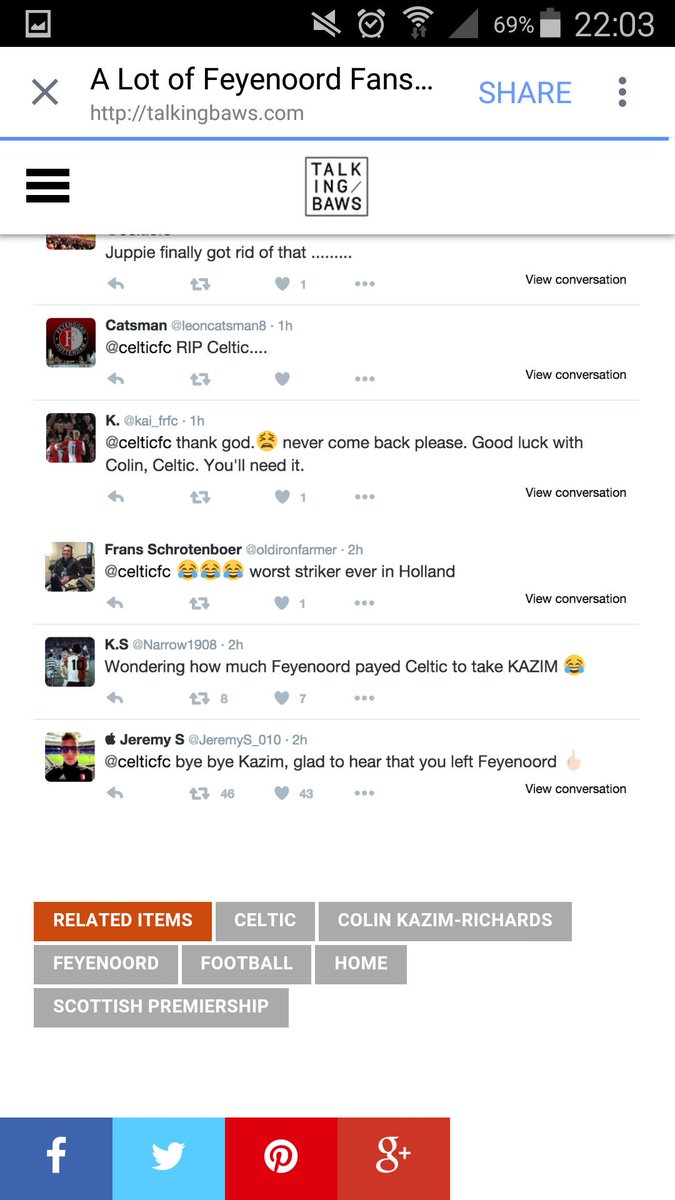 To be fair, we should dismiss all that. Those daft buggers didn't rate Larsson , either.
Hang on, what's this…? From the Guardian last month..
The former Sheffield United and Blackburn striker Colin Kazim-Richards has been suspended by Feyenoord for threatening a journalist.
The 29-year-old from Leytonstone confronted an Algemeen Dagblad reporter who questioned his attitude and was subsequently dropped for Feyenoord's Eredivisie meeting with PSV Eindhoven.
He has now been suspended for two weeks, with an official statement from Feyenoord reading: "The club has applied this measure in response to the behaviour exhibited by the assailant on 15 January.
"The suspension means that Kazim-Richards will not be at the club, will not train, and will not play in any games, until the end of the month."
Feyenoord will review the Turkey international's situation after 1 February. 
Well, they've certainly reviewed it.
They let him know their decision.
So, we've landed a striker-though it's debatable if thats his best position-who intimidates reporters…
We could just have landed ourselves a legend.
Hey, Colin ? If you're reading this, the sports writers at the Evening times think you're a knob.
On a serious note, cast your mind back to Sundays game…
It won't hurt, I promise… you can stop if it does…
When Scott Brown enetered the fray, one of the county players did one of their trademark niggly fouls. Brown was immediately in his face, and drew the referees attention to it.
In effect, he let them know he was having none of it. Something sadly lacking from his team mates. Richards looks like he won't take any shit either, and hopefully that will encourage the rest of them to stop being so bloody sporting and start kicking people back.
Aiden Nesbiit, the latest promising teenager in the Development squad has been farmed out to Partick Thistle, which if the Liam Henderson saga is anything to go by , means he'll be ready for retirement when he gets back.
In his place comes Patrick Roberts, another Manchester City fringe player who needs game time.
Well, if his videos are anything to go by, or the reaction of Manchester City fans, then we might have found ourselves a Denaayer as opposed to a Tonev. ( Remember him ? )
And he's done quite well at junior international level, which is interesting, because lets be honest, there is no way he'd have broken into the Man City first team by now, since he's not a well known name;
Roberts has represented England at under-16, under-17 and under-19 levels.[18] He played an integral role in England's victory at the 2014 European Under-17 Championship in Malta, scoring three goals, grabbing four assists and being named in the team of the tournament.[19]
In August 2014 Roberts received his first call up to the England under-19 squad.[20] Despite being just 17 years old at the time, Roberts played a massive part in the England under-19 team's progression through the 2015 UEFA European Under-19 Championship qualifying round. In the three group games played by England under-19, Roberts recorded a total of four goals and four assists.
If he stays for eighteen months, it may well turn out to be good business. If he likes the place, then who knows what could happen…(I do. He'll go back to Man City -Ed )
Add Erik Sviatchenko to the mix-and don't forget Ryan Christie is here now as well, then thats not a bad months business.
Sviatchenko, though, thinks his debut could have gone a little better..he said somewhere that it was his dream to play alongside Efe Ambrose, and is disappointed he'll have to wait for that chance.
Well, he might have done.
So, before you start whinging about lack of ambition, and if we paid a little more we could have got such and such, or whoever, from wherever, read this sobering report…
Sobering as in "pissed me off mightily "
Stoke confirm signing of Giannelli Imbula for club record £18.3m
A team most people have never heard of sign a player most people have never heard of for a sum of money most people can only dream of.
Thats what Celtic are up against.
Whoever Imbula is, he sure as hell didn't join  Stoke for the glamour or the glory.
Though if he's reading this, he can , on his days off, jump in with the Lennon CSC and come to the games with us.
Its £25 travel, with £10 concessions, and full time footballers can come along for the minuscule fare of just a quarter of a million pounds.
Well, we need a new mini bus.
Elsewhere, Hearts pipped Celtic to the signing of John soutar, as Dundee United begin to clear the decks ready for lower league football, whislt Celtic will be in for a £10,000 windfall as former development player Michael o'Halloran steps down a level to join Second Rangers.
I hope when we get the cheque, we hand it over to a charity, preferably one that helps the Irish relocate in Scotland.
Though, and its a thought, should we apply to the courts to ringfence the money ?
In actual fact, it will be St. Johnstone who pay the money, as they have made the profit on the player. Hopefully, they will have demanded payment up front.
David Goodwillie, who used to be quite good , has left Aberdeen to join Ross County, and he's delighted to have the chance to play in a major final, something he was never going to do with Aberdeen.
Well, he says he's delighted.
If I was Ross County manager, I'd wait till he arrived an Dingwall, and then put him on the first train back to the Granite City, which he'll probably try to do anyway.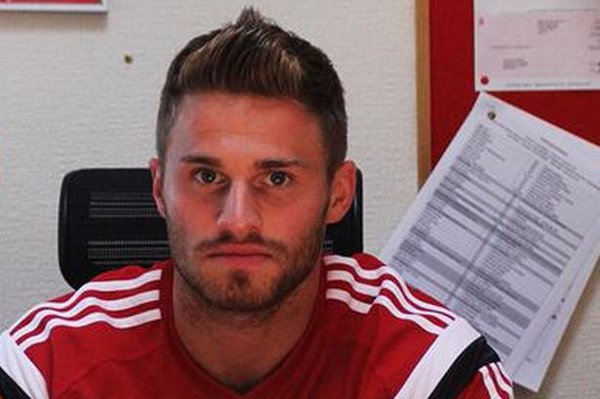 Want a laugh ?
Its those highly trained and efficient guardians of law and order, Police Scotland… hot on the trail of some bad guys…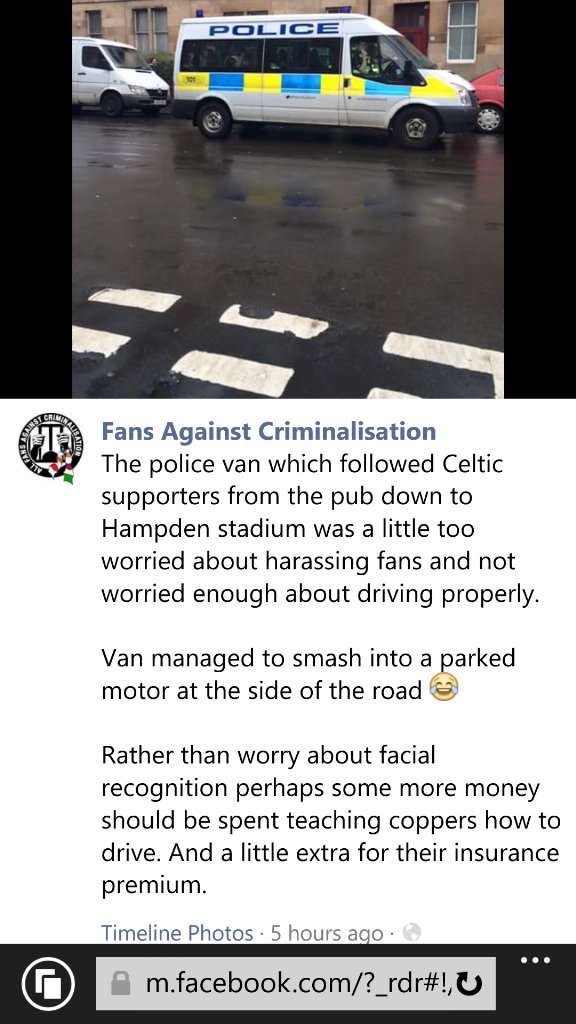 On a serious note, its nice to see they were looking out for kids trying to cross the road….
Which leads us to todays caption competition..
Finally, its five years ago that this man left us…Remember him in your prayers if you will…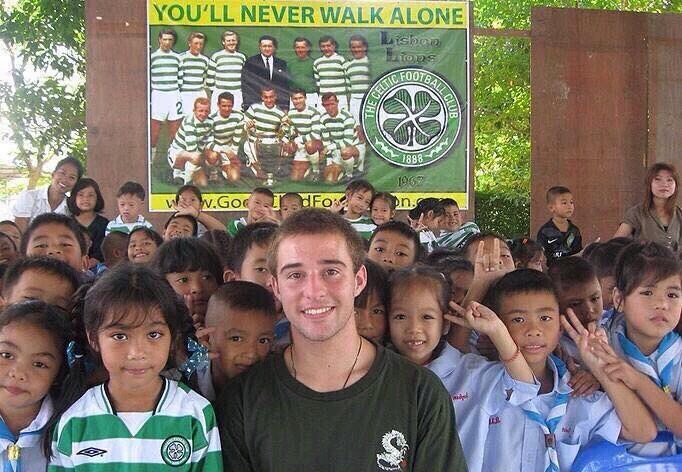 Raemonn Gormley RIP