The disappointment in the result against Lazio might take a while to go away, and with a double header against group favourites Atletico Madrid ahead, there might be a few more moments of despair to come.
So, like the man who beats his ginger stepson, we must take solace by laughing at those even less fortunate than ourselves.
And happily for us, there's a really bad show in town.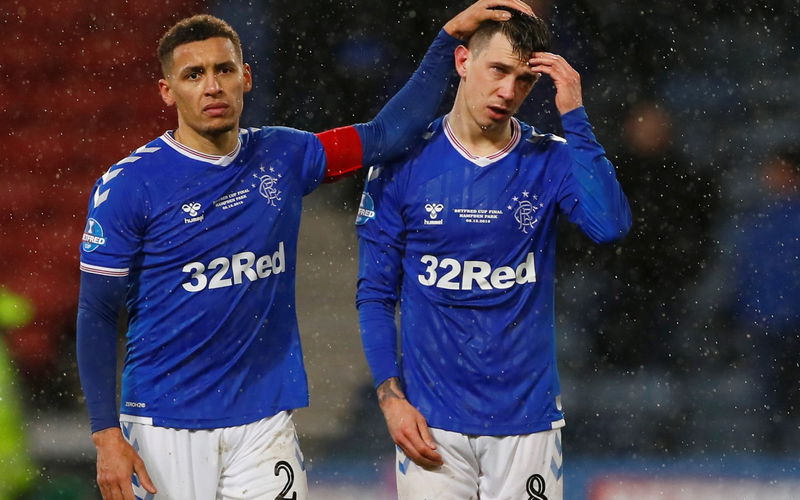 After the demise of their original club, which itself was comedy gold, the second series was always going to be difficult, especially as the producers had brought in a whole new cast of characters. However, by constantly changing the leads over the current eleven year run, they've managed to keep it fresh, and the recent introduction of audience participation, via social media, was groundbreaking television.
Last night, we saw the birth of another classic comedy duo, when Steven Davis and his straight man Alex Rae..or Alex Rae Sacked, as the papers usually begin a story about him… took centre stage. although Rae is cast as a sidekick, he, too, can produce some marvellous moments, as he had previously shown in his solo career… (wikipedia)
Rae was appointed player-manager of Dundee on 24 May 2006. He led the club to third place in the First Division in his first season and took them a place higher in his second. He gave up playing for the 2008–09 season but was sacked on 20 October 2008 with the team in eighth place in the league.[7] Following this, Rae travelled to Sweden as part of his work towards a UEFA Pro Licence.[8]
In July 2009 he joined MK Dons, on a temporary basis with a view to a permanent deal, as first team coach working under his former Wolves teammate Paul Ince.[9]
In 2010, Rae made a return to competitive football to cover for injuries. On 29 October 2010, Rae joined Notts County as assistant manager until he left the club following the departure of manager Paul Ince[10] on 3 April 2011.
In February 2013, Rae joined Blackpool, once again with Paul Ince.[11] The season finished with Blackpool in 15th place.[12]
On 21 January 2014, along with Paul Ince, Rae's Blackpool contract was terminated and he left the club.[13] In August 2014 he became assistant manager at Belgian club KRC Genk, working with Alex McLeish.[14]
Rae was appointed manager of Scottish Championship side St Mirren in December 2015,[15] after former manager Ian Murray resigned.[16] After an unsuccessful start to the 2016–17 season, Rae and his assistant David Farrell were sacked by the club.[17]
Rae became assistant to Paul Ince at Reading in February 2022. On 11 April 2023, Rae and Ince were sacked by Reading.  
Just the man for the job. Though we here after his interview a director looked into the corridor outside and exclaimed his dismay that there was no one else waiting.
Steven Davis, the head honcho until at least after the St mirren clash at the weekend , left the original club and refused to sign for Charles Green's new club because it was a new club.
Seems to have been forgotten, and now he's a Rangers legend in the eyes of the hordes. At least until after the St Mirren game etc…
He did get a few words of praise from former team mate Kyle Lafferty, who said (The Sun )
My wee mate Steven Davis can bring bit of Walter Smith to Rangers
I'm fairly certain that's not legal and will put security at wherever Walter is resting on full alert.
In what was a fairly obvious come and get me plea, the man once described as a "lump of wood " by Neil Lennon, burbled gushingly..
"I don't want to start putting Davo in the same bracket as Walter Smith as it's obviously far too early for that, and let's be honest there will only ever be one Walter.
"But he'll have the same kind of hold Walter had.
"He won't say much but when Steven does speak, everyone will sit up and take note.
"When Walter spoke, you could look round the dressing room and suddenly everyone would sit up straight. 
"You don't have the career he's had without having something about you.
"Yes, it's a massive job to lead a club like Rangers, but he knows the team have to win every game, no matter if it's St Mirren or Real Madrid.
"Rangers fans expect a good performance and a winning result. That's the mentality that's drummed into you.
"It's a big job, but I don't think there's a better man for it than Davo.
"It's one thing being captain of Rangers and Northern Ireland, it's another thing being the actual leader of a football club. All eyes will be on him. But he'll take to it like a duck to water.
"He's not the type who will come in and start shouting his mouth off. But when he talks, people will listen." 
With mouths agape, and an incredulous stare, presumably. Like your own is after reading that nonsense.
Last night was the premiere of the revamped show, against Cypriot side Aris Limmassol, who it's fair to say, are not one of the giants of the European arena.
Or , indeed, the Cypriot one. In fact, it's taken them considerably longer to match the two major trophies haul won by their Glasgow opponents.
Ahead of the clash, Aris contacted PSV for advice, according to their own twitter feed…
https://twitter.com/i/status/1709866374506373165
After what was their first ever win in a group stage match, they seemed pleased..
https://twitter.com/i/status/1710036689802920123
which was an emotion not shared by our friends over the river…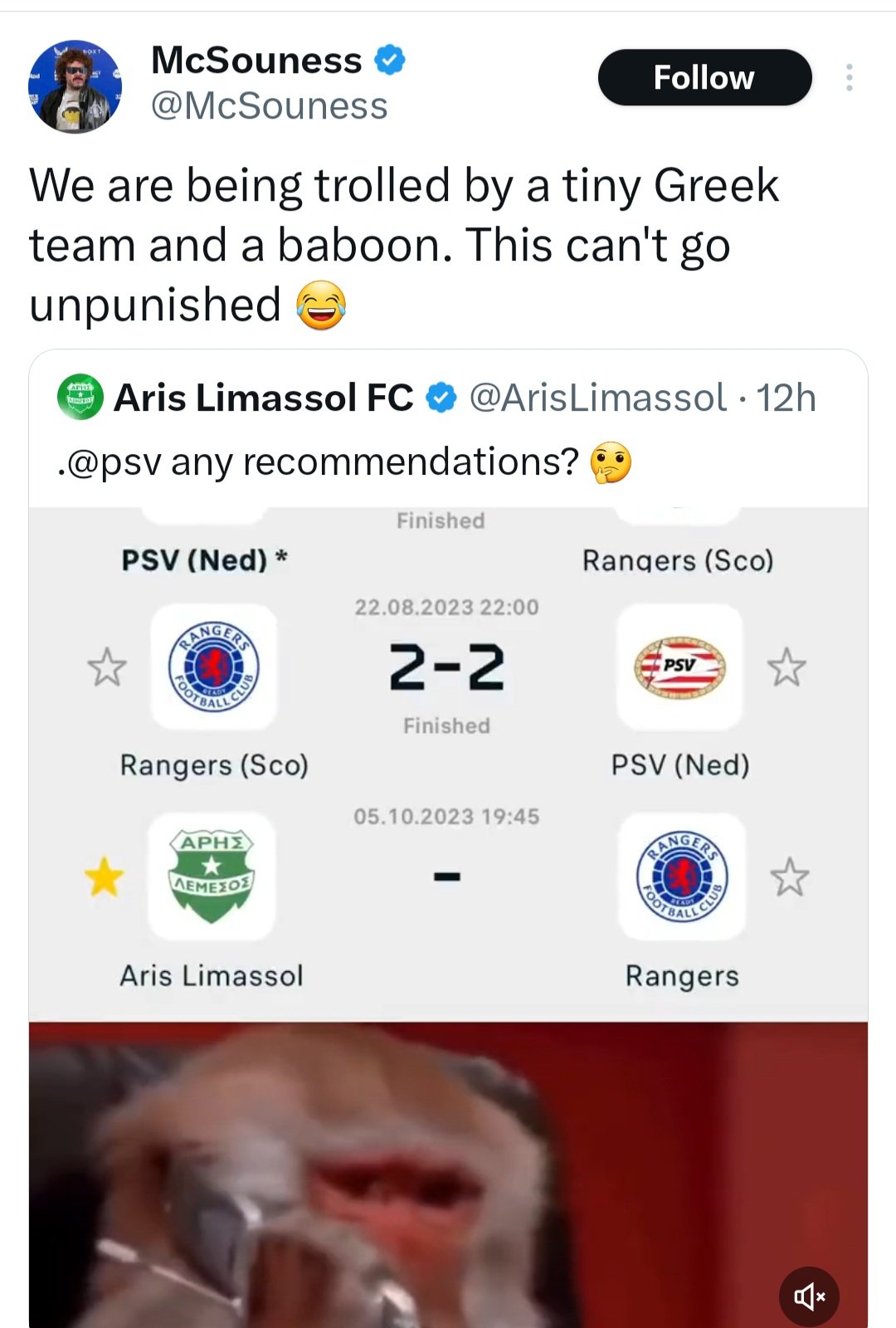 It must have been disappointing for him, as his clubs signing policy had led him to believe they had cornered the market in the baboon trade.
Even if others thought they were something else… Barry Ferguson deserved more than eight out of ten for this sakiva ridden offering in the Daily Record…
"First things first. Rangers certainly ain't messing about with their recruitment drive this summer and I have to say, it's most unlike my old club to be so organised and on the front foot in the transfer market.
"As always, the proof will be in the pudding when we actually get to see what these new guys look like wearing a blue shirt. But, purely in terms of getting their business done, I have to give huge credit to Michael Beale and his new look board. When you're overseeing such a massive rebuild – and shelling out so much money in fees – the first priority is to minimise the element of risk.
"And the first way to do that is to get as many of them in the door as possible right at the start of pre-season because it gives the manager and the new players time to bed in and get to know what each other is about. Trust me, I've been there when players are arriving in dribs and drabs all through the close season.
"In recent times, Rangers have made a habit of bringing in one or two new guys at the start of the summer then scrambling to add a few more in the last few days of the window. And I can tell you, it doesn't make things any easier on the training ground. Sometimes it all feels a bit chaotic and that makes it harder to get the preparation work done properly ahead of the new campaign.
"If it all feels as if the club is flying by the seat of its pants, that can have a negative impact on the day to day work at the training ground. So, hats off to Beale and the guys who are doing these deals on his behalf. Quite clearly a lot of time and effort has been going on since the last window closed in January to get these things all lined up and it's been very impressive to see.
"We're not even a week into July and Cyriel Dessers should be the sixth new recruit when he is announced over next couple of days. I expect another two or three will be tied up in the coming days.
"That's one almighty effort by all involved and, no matter how it all turns out when they're actually out there on the pitch, it tells me that the main people behind the scenes are all completely aligned and working together in a thoroughly professional manner. It's both refreshing and encouraging to see.
"If I was part of that squad right now I'd be looking at all the work that's being done and I'd feel as if the club is really ready to make a massive push. It feels serious now – and it's up to the guys inside that dressing room to start delivering trophies and matching that ambition."
Despite being ignored for every single change of manager in the clubs history, Ferguson remains undeterred in what he refuses to see as cheerleading…
In the Glasgow Times, he announces staunchly…
Barry Ferguson says Rangers can still beat Celtic to Premiership title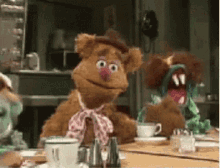 "This is Rangers we're talking about and that's not a job many managers say 'no' to. By taking action over the weekend the board have been smart. Yes, Celtic might be seven points clear but we're only seven games in.
"There's another 31 – and three of them are derbies – so there's plenty of time to put up a proper challenge for the title. There's a League Cup semi on the horizon, a great chance of making it out of the Europa League group and the Scottish Cup hasn't even started yet. What ambitious manager wouldn't fancy a bit of all that?
"There are plenty of good players in that squad and lots of talent to work with. But the most important thing now is that the club make the best possible. appointment. John Bennett has already said he won't be rushed as he knows the club has to get this one right and I applaud him for that.
"But I would expect him to have secured a replacement by the middle of next week. Ten days ought to be long enough to identify the top three or four candidates and get them in for a conversation."
When Davis and Rae are shown the door, the corridor and then the street, we should mount a campaign for Capn Baz, who could yet take one of the greatest comedies ever devised to an entirely new level.
Which does raise the question of as to why the producers haven't spotted the potential in a series highlights collection…and there is plenty of material….priced at a reasonable £16.90.
They'd be up there with any oil funded entity with that on the market.
It would surely be a contender for the Golden Rose of Montreux Comedy Award. At the very least they'd have something to shout about in Europe that way.
So, here's a challenge ….
What would be included in a selection of series highlights ?