With an enforced break ahead of the trip to Fir Park on Saturday, a match not..as yet…scheduled for Sky Sports, the manager may well look at trying a few things ahead of the second UCL game against Lazio.
He doesn't really have much of a choice. We've got Liam Scales in central defence and that's it.
Tokima Iwata can play there, and may start against Motherwell, as indeed might Tony Ralston.
Perhaps it's just as well the game isn't on telly.
Motherwell have started the season brightly, sitting third behind St Mirren and Celtic and ahead of the mighty "rangers ", and can count themselves unlucky to have lost at Ibrox last week where they came upon an in form Alan Muir who stamped his influence on the game and helped secure the points for the under pressure Glasgow minnows.
He failed to spot this….
An incident in the Rangers v Motherwell game that has not been mentioned in any analysis, is the push and trip by Tavernier on the Motherwell player when he's about to make contact with the ball in front of the Rangers goal. https://t.co/nJ1HOZG13p pic.twitter.com/V18v7fdA1p

— Lint (@Zeshankenzo) September 26, 2023
Though he did spot the second incident, bending the rules a little to award the foul instead of allowing play to continue and VAR to check the legitimacy of any outcome.
Combined with the imaginative decision making by John Beaton at the Tony Macaroni stadium, one is tempted to think that there was an attempt to influence the results in favour of one club/company.
As yet, no one from Celtic has spoken out, and since the general opinion of other clubs is that the "ugly sisters " get a the breaks, this isn't going to get any better any time soon.
And with "rangers " desperate to remain in the title race, their piss poor manager needs all the help he can get. They can;t afford to sack him and let's be honest, for the salary and working environment on offer, any replacement would have to be dumber than the hole in a cows arse.
Though there does seem to be a late entrant up to the post for this particular donkey derby….
The Rangers Review claims;
Barry Ferguson has warned the Rangers squad they cannot hide behind Michael Beale as he demanded they start producing on the pitch. 
" I said it, there's got to be a collective responsibility," 
"I get the manager signs the players and coaches them, picks the starting XI, but the players can't hide behind the manager. Once you cross that white line, It's on you to produce the goods.
"You can't play well all the time, I totally get that, but one thing is that if you are not playing well, you try and grind results out. As I said, there's no excuses now.
"They've been here long enough. They understand the expectations and demands of playing with Rangers and now need to start producing the goods on the pitch." 
That's a very clever take from Ferguson, not stabbing Beale in the back absolves him of undermining Beale, in the way Beale undermined van Bronckhurst.
Beale is a dead man walking, how soon that particular stroll is over could even be tonight, should Livingston put them out of the Cup, though that's unlikely.
Their manager is also eyeing up the Ibrox hotseat , and won't want to upset anyone over there.
And they are upset, perhaps to the point where they will explode….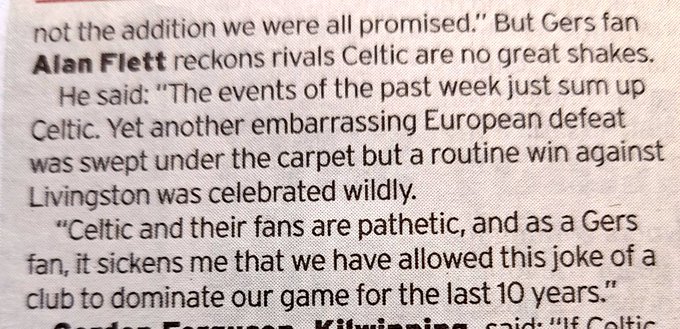 Reality is biting, they're not very good, and all of those first choice sigings in their great rebuild are showing why they chose "rangers " instead of waiting to see what else was on offer.
Put simply, they didn't have,  and weren't expecting to have, any other offers.
But enough of them, I only mention it because the desperation to keep them relevant is going to have a knock on effect for us, wild tackles that go unpunished, for instance, lead to serious injury, and we should be pointing this out to the authorities on that basis alone.
Not that any of this matters, as Celtic are doomed to finish second anyway….
Here you go…the debut of the Projected League Table for the 23-24 season.
*Five teams have fewer Expected Goals Allowed than Celtic…if they fix that – expect them to overtake Rangers in projections
*St Johnstone is bad but won't be 19 points bad.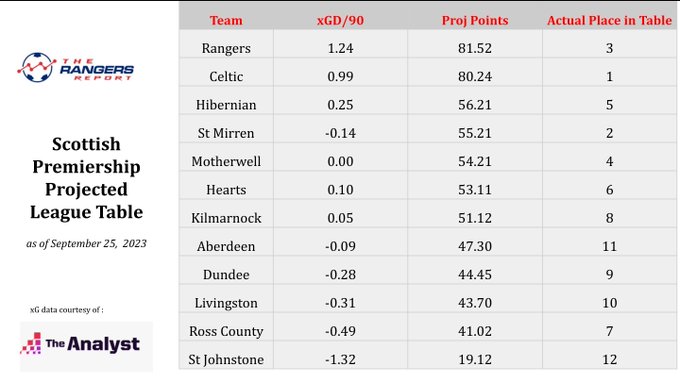 Whilst it's admirable they are trying to keep their spirits up, this has to be one of the biggest piles of poo poo ever to grace the internet.
Or anywhere else, for that matter.
These computer models and projections are put together by multi millionaires who have made their money through carefully placed bets.
Aren't they ?
Well, here's mine. Here's how it's going to end up.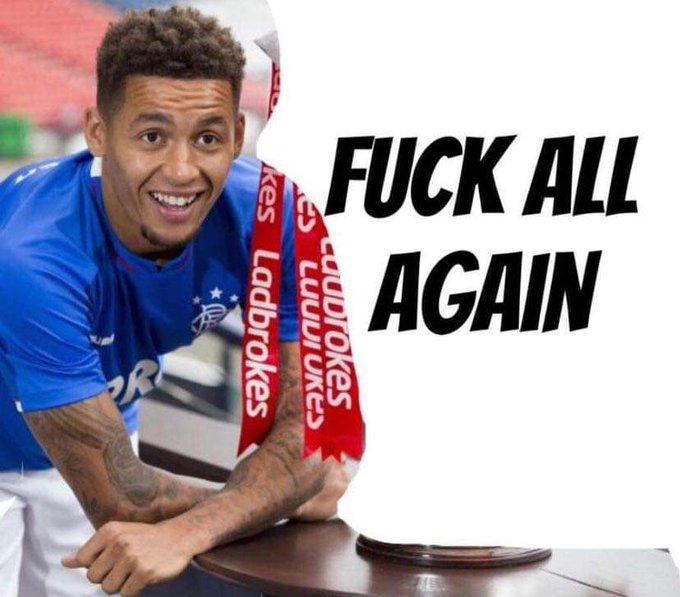 Back at the ranch, and Reo Hatate should join Tony Ralston in agreeing a new deal this week.
Which more or less wraps up the core from the Postecoglou side.
We're going to get better, and a little more streetwise as this season goes on, and in that sense it's imperative we qualify for European football after christmas.
That's the plan, at least, and Rodgers knows that's how the support will judge him come May.
He's just getting his feet under the table, and already we've seen improvement in a couple of players, and the beginnings of a new style that just might take us to the next level.
Celtic haven't been serious contenders in Europe since the turn of the century….that feels longer than it actually is, but also sort of sums it up, and before that we're back to the days of Jock Stein.
Well, at least before Desmond White got his hands on the club.
Every step Stein took forward, White pulled us back a couple, eventually leading to near insolvency.
Whilst that turned out alright, there's still a part of me that wonders what would have happened had Stein been backed by his board in the way ours has backed the last couple of managers…..
Caption time, and on Monday we had this….
Caption – I don't blame Hart, the wall just collapsed! 
Today….