A 3-0 win with ten men against the twelve of Livingston ?
Despite the best intentions of on loan influential midfielder John Beaton ?
Brendan Rodgers got it right, even planning for the sending off, although he probably didn;t think it would be Joe Hart.
Hart was red carded, presumably for reckless play.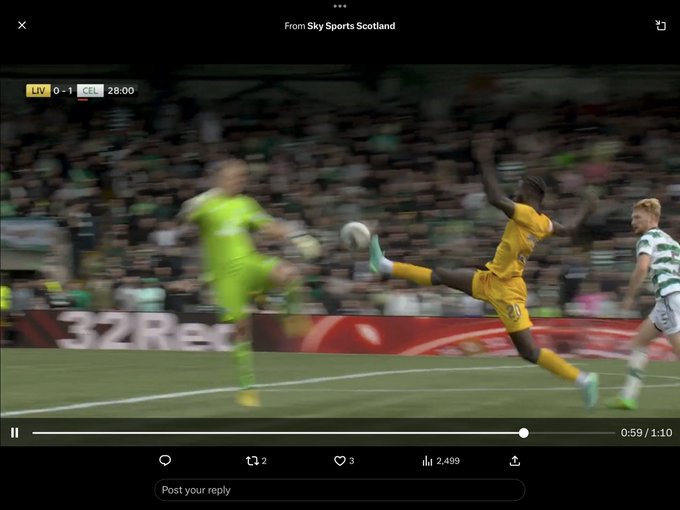 Hart is the one in green. Not the one with his studs up.
At the other end, Reo Hatate was felled as he was about to take a shot on goal, but apparently that wasn't a goal scoring opportunity, so the Livingston defender stayed on the pitch.
Beaton did all he could to help his parent club.
He failed, but there has never been a better opportunity to at least question his competence, if not his somewhat dubious sense of loyalty.
I'm sure our board are drafting a statement even as we speak.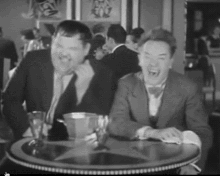 The game was actually a kind of pivotal moment for manager Brendan Rodgers. In a couple of ways.
Such as this moment, for instance.
https://twitter.com/i/status/1705581951099306014
A young fan ran onto the pitch to meet the players. Whilst we can't condone such actions, we're not yet too miserable not to smile at it.
Whilst the stewards could have been said to have overreacted, Rodgers rescued the lad and showed that he is a decent chap after all. in doing so he took a huge step forward in his quest for rehabilitation in the eyes of some Celtic fans, though for others until he's cured cancer, stopped hunger and won the European cup he's still not getting a christmas card.
That incident maybe overlooked the pragmatism with which the manager has approached the last couple of games.
Celtic played for an hour or so with ten men yesterday. And you wouldn't have noticed.
Even of one of them was Scott Bain,
The switch to two up front, which was Kyogo and Maeda meant that one was wide and the other central. Not just two target men,
It worked.
A lot of that may be down to the almost telepathic understanding between the two, but when you factor in the improvement in Mat O'Riley there has to be a link to the coaching.
Rodgers is a proven coach, and he's beginning to prove it again.
As he said after the game, we've still a long way to go but the players are starting to adapt.
that's the fundamental difference between previous manager Ange Postecoglou and the current boss.
That bit of pragmatism and flexibility.
And that means we can face the next five UCL games if not with confidence, but certainly with optimism,
Over the river,  however, they're still out for Bealeblood.
Despite a run of two wins this week in difficult games, they want him gone.
Mind you, he's not helping himself….
"From the first minute onwards I was unhappy with the team."  
He picked them, and then promptly flung them under the nearest bus.
If they could afford to sack him, they would have done. Instead, they're going down the constructive dismissal route.
Hence the media narrative questioning his ability, which has spread to social media.
If you're not worried about your eyes bleeding or the police checking your search history, try followfollow.com.
It's hilarious.
For Beale, I believe the phrase is Dead Man Walking
David Martindale, the Livingston manager , could have been ib the frame to replace him, but losing to Celtic on Saturday, even with Beaton on loan, has plunged him down the list, which wasn't exactly lengthy in the first place.
It'll be Alec McLeish and Kenny Miller, whose first task will be to find a new goalkeeper……
Their second task will be to try and construct a coherent sentence.
Something else caught the eye yesterday as well.
Social media can be a bit nasty at times, and at least one commentator has called it a day after receiving abuse.
Presumably when she writes a book about it, fans will burn copies on the car park.
If you don't agree with someone, and I've seen that film often enough, then your counter argument should be a little more developed than "pish " , or "you're a hun "
As you know, my counter argument, honed to precision over the years, is "fuck off ".
These are strange days among a section of the support.
If you counter the populist view, you get demonised, although in fairness this site seems to have a few more mature readers than most. Arguments are constructed and debate is provoked, in the main, though whoever is putting doggy doo in my letter box should know I've had a doorbell camera fitted.
Although all it has shown so far is pictures of my wife giggling and saying something that lipreaders might claim includes the words "fat bastard ".
Last time out, we had this….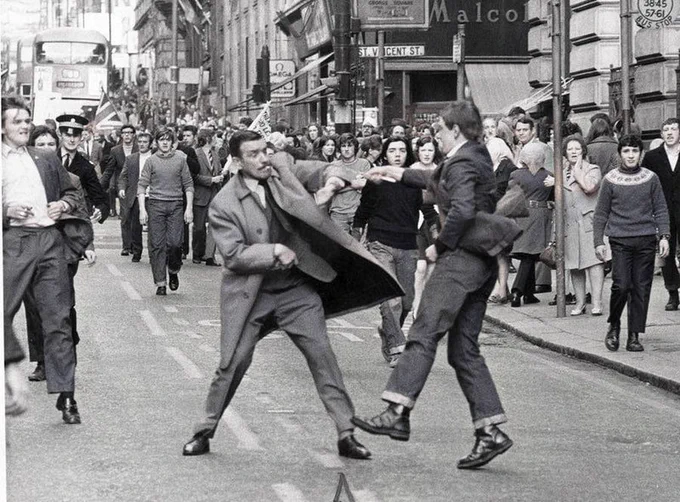 Comment.The slashmark my father wore  
Today