The big story remains the unprovoked assault on Celtic ladies coach Fran Alonso by Craig MacPherson, a member of the "rangers " ladies coaching staff.
And when there's a story, certain sections of the media like to control the narrative.
Alison McConnell, in the Record, claims;
Fran Alonso doesn't want Rangers coach Craig McPherson dragged through the courts but demands apology over headbutt
Detailing the facts she writes;
Record Sport understands Alonso doesn't want to take the matter to the courts. But it's believed the Spaniard does want an apology from McPherson who is also alleged to have called him a "little rat". Celtic went on record to express their disgust while Alonso kept a dignified silence.  
So whilst remaining silent, he says he doesn't want to take the matter to court. she understands…..she covers herself there, as she may also have misunderstood.
She has certainly misunderstood how the law works, as Alonso will noit make the decision to prosecute, they have full time experts at the Procurator fiscal office who decide that.
In English law, of which I have considerable experience, the prosecution can fall down if they offer no evidence, usually when a witness fails to attend, but sonce the incident was live on telly that might not be possible.
An example needs to be set here, the first move should be by the club/company, who should take immediate action and terminate MacPherson;s contract, that is the only acceptable action they can take,
Anything else is to condone and probably encourage violent behaviour amongst theor own staff, and indirectly their followers.
With the sport across the board subject to such behaviour, espeically at amatuer level, the professional game needs to step up with decisive action that shows that this behaviour will not be tolerated under any circumstances.
Quite how there is any other angle to this story is uncertain, and equally unacceptable.
Although no doubt "details " will emerge that Alonso was asking for it, or made sectarian remarks or something…
The wider picture also takes in the mens games between the two clubs next month, one of which could all but secure the title for Celtic, and the other see the hoops take a significant step towards yet another treble.,
The Ibrox mentality, based on their , er, we are the people mantra, wiil take another massive blow should this happen, which in turn tends to lead to what politicians call civil unrest.
What we call carnage .
Without a shadow of doubt, that is why Celtic don;t want the hordes at Celtic Park, and have refused an allocation for the Ibrox return.
Perhaps we really are growing tired of being associated with them, and with rumours of a European breakaway league surfacing again, maybe certain financial stability rules prevent the other lot from being invited….
There is certainly more going on behind the scenes at administrative level than we are being told, and fortunately we have a manager who is completely disinterested in the politics…..in fact, we hear training and scouting has been stepped up over the last week or so.
Never stop ?
some are saying he's only just started…..
Yesterday, we had this….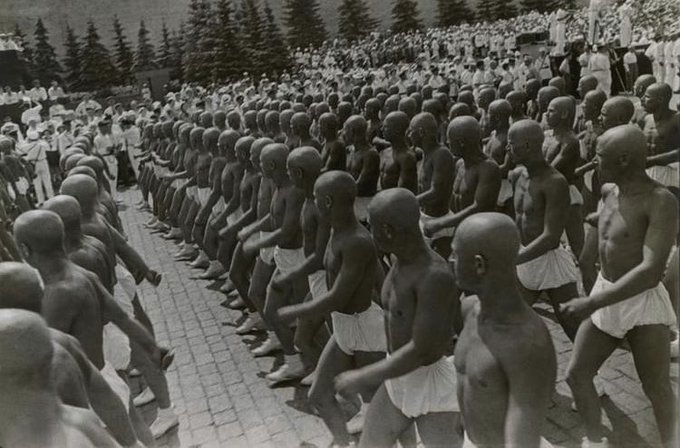 John E mitchell 
The year 2135
The occasion ; "rangers 2 liquidated and reborn for the 14th time 
Now a major film
AYE REBOOT  
Today