One or two personal issues have meant the diary hasn't appeared as frequently as I would have liked, the main one being that three fingers on each hand have the same feeling you get when you bump your funny bone, which in turn means I am typing with just two fingers.
So by the time I'm finished this it'll be time for tomorrow's edition.
Happily, the doctor has put me on anti depressants as a side effect is to fix that very problem.
Apparently.
Although these pills are blue, and their presence has prompted the wife to doubt what they actually are.
Anyhoo, enough about me,   (thank fuck-ed )
With the international break in full swing, we can be a little less concerned about losing players to injury than usual. that's because the manager has told international bosses most of our players are already injured, and told those who aren't to pick one up as soon as they get off the plane, so they can come back for what is an intensive period of training as the ranch.
With the season drawing to a close, the wizard of Aus is taking no chances in his quest to secure all three domestic trophies and get the January signings ready for the assault on Europe.
With Celtic, of course, and not with Tottenham.   Despite what you may hear.
There's a story doing the rounds that Ange found an old bottle deep in the ancient bowels of Celtic's old main stand, and when he rubbed it to read the label, a wee genie popped out, but instead of granting him three wishes, set him a task.
Armed with only a bucket, he was told to empty the Clyde one scoop at a time, to prove his worth before being allowed to make wishes later.
Ange, quite rightly, protested at the futility of this, and asked for an alternative, whereupon the genie told him he could take the Tottenham job and stay there until they won something.
"Pass me the fucking bucket ", replied our esteemed manager.
If that's true, and it came from one of our urine drenched chaps who is keen on liquid refreshments, so I have no reason to doubt it, then ange is here for a while yet.
Speaking of urine drenched fellows fond of liquid refreshements, former Scotland boss alex McLeish has offered his advice to rookie "rangers " boss Mickey Beale…..
Which was interpreted by the hack as;
"It's hard for me to judge.  
"Celtic have a physical, athletic side and that's brought them some domination in the last few years. Maybe we need to look and see about bringing that kind of formula into our club. Sometimes with players it's confidence and I think Michael is working really hard on that.
"The league is going to be very difficult at this stage of the season, given the points deficit. It kind of reminded me of my own time at the club. When I first took over the league was pretty much gone. We had a couple of cups to win and we managed to do that.
"For this group of players there is a huge game ahead in the Scottish Cup. The team would need to claw back the deficit in the league and that means Celtic dropping a helluva lot of points.
"At this moment, they don't look like doing that. Their consistency has been phenomenal. You can't help that, you just need to keep winning. Rangers are probably one of a dozen clubs in the world who have to win every week."
A physical side ?
We asked Alex …or Eck, as the press affectionately call him, to elaborate, but it was time for his nap.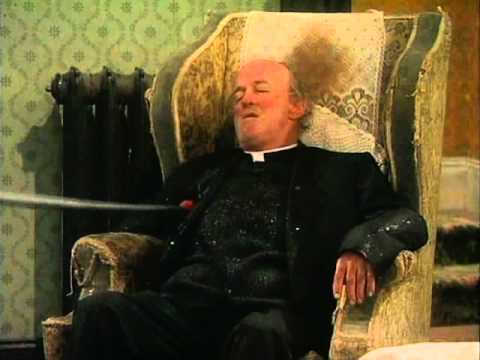 With there being no men's football for them to get worked up about, the hordes turned their battle fever onto the ladies game, with Celtic snatching a 1-1 draw against the "rangers " ladies, Caitlin Hayes scoring an equaliser in the 99th minute.
Which seemed to upset one of the "rangers " coaches, a chap called Craig MacPherson…..
https://twitter.com/i/status/1640467483252477956
Note the subtlety of Cartuja's joke….
Celtic coach Fran Alonso laughed off the incident post match, but it does raise a serious issue.

In games against Rangers over the past couple of years we've had: – Rangers fans attack our players on the pitch – Glass bottles thrown at players & staff – Weapons confiscated by the police smuggled in by the UB – Fran Alonso assaulted by a member of the Rangers coaching staff     
 It's easy enough to laugh this off, and even easier to condemn them for their behaviour.
 But the underlying issue is that neither supporters nor staff are safe at Ibrox, and if this was a UEFA match, there would almost certainly be stands closed, or maybe even an order to play behind closed doors, but hey…this is Scotland, and given the fixture is deemed as the only one worth covering by external media, such as Sky TV, then it all adds to the occasion.
 It;s great tv, but it isn't football.
 And it isn't acceptable.
 Celtic have already taken a stance on ticket allocation for these games, and must now step up to demand certaion guarantees about safety before going back to that place.
 Those demands need not be overly demanding, a simple wire mesh around the spectators and a perspex box for the coaches would suffice.
 Although one has to be careful with perspex or bulletproof screens, I still remember the fury when Barrack Obama was sworn in as US president, behind a bulletproof screen, a shockingly racist approach from the land of the free , where the thinking appeared to be that because Obama was black he might fire shots into the crowd.
 MacPherson will no doubt be punished by the SFA, although we hear any decision will be reviewed by VAR, which means you can fill in your own punchline.
 MacPherson was a journeyman player with morton , Airdrie and Falkirk, and apparently earned the nickname Hagi as he had a left foot similar to that of the great Romanian.
 One can only suspect a touch of satire there, as players at those clubs tend not to be noted for their silky skills, and the left leg is used only to stop a player falling over.
 Older fans will remember Andy Ritchie of Morton, the exception that makes the rule, but I'd suggest MacPherson wasn;t quite at that level, and as a coach, well, perhaps he needs to work on his behaviour.
 The SFA will no doubt move with a swiftness and surety in the same way they have to bring in outside specialists to help with the calamitous introduction of VAR, which has made Scottish football a laughing stock, even if it has fulfilled it's primary purpose of helping one club whenever they needed it.
 They need second place, they need that money, and let's be perfectly frank, without intervention, they would have struggled, and they will struggle next season as well, with an even weaker squad.
 Which is why Jermiane Defoe has been telling readers of the Redord that next season will be "special ".
 Actually, he's right.
 It will be.
 Just not for them.
 Last time out we had this……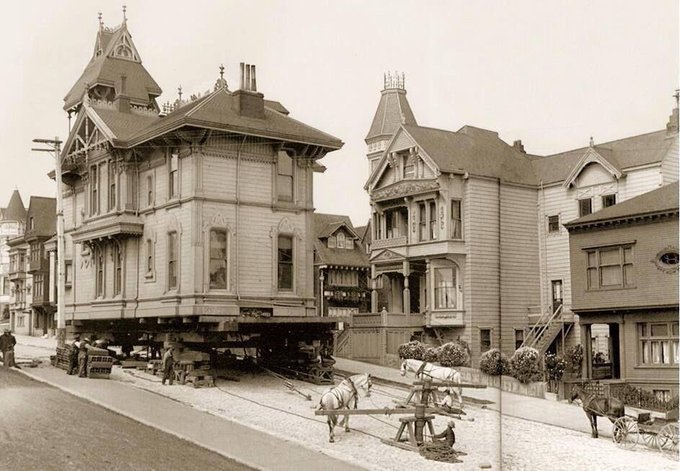 The big hoose must stay op…haw, come back with ma hoose!   
Today….