Celtic beat a somewhat less than adventurous Livingston side 3-0 last night, which , combined with results elsewhere, maintains the nine point gap at the top of the table.
Which, in turn, means , that with fourteen games to go, and two of them against our nearest challengers, the plucky new club from Ibrox, we need….oh hang on, let's just ask the boss….
"There are 14 games to go, 42 rough maths that points and our target is 42 points, and if we get that we don't need to worry about anything else. 
I think I know what he means, We never stop.
The result last night was the 22nd win in 24 games. the 74th goal…..and for the sixth game in a row, Celtic stay on just seventeen conceded.
Given the criticism of our defence, and the fact it has had to be changed around so often, that's a massive achievement that has largely gone unnoticed.
Angeball is about free flowing football, but it's also about working hard when not in possession to shut down opponents, as he explained when yet again a journalist claimed that Daezen Maeda's goal last night was "lucky ";
"You love that word, don't you? It's just so easy! How many runs does Daizen make in a game?
"It was a product of his hard work. Anyone who watches Daizen sees he's constantly making runs and constantly in those areas.
"There were a couple of times he lacked a bit of composure, but he's always there – that's why he gets his goals.
"I've known him for a while now and sometimes people say he's fortuitous, but it's on the back of working his backside off when we have the ball. He gets the rewards from that."  
"It wasn't going to be an open game, but we still controlled it well and had some half-chances in the second-half."
 "It is not just that we are keeping clean sheets, we are stopping the opposition even getting into our half at times.
"That is because our front players are working hard, our midfielders are working hard and it is backed up by our defenders who are always defending on the front foot. That is pleasing for me, yeah.
 "The clean sheets are more a by-product of the stuff we talk about and work on. That is the pleasing bit."  
We never stop….
With the league more or less won, there could be an argument that a form of complacency will set in.  But as we can see, the manager doesn't do complacency,
Players, too, talk about being the best they can be, and all of this is a refreshing change from previous policies, which were all about just winning, and putting perhaps a little less effort in when the job was done.
It's natural for someone, for instance, to pat himself on the back when he's finished a job, and before that, ease off a bit as he reahces the completion of his task, but this doesn;t appear to be the case with Postecoglou.
This desire to improve is relentless, and something that needs a huge amount of focus and hard work.
Other teams may take the foot off the gas, but Celtic don't.
This is clearly aimed at the Champions League next season.
Last time out we were fine margins away from progressing, missed chances, wrong passes and so on.
The work being put in now is to prevent that happening next season, and the signings being made now are being made to ensure we have the strength in depth for the cvampaign,
It really is night and day when compared with previous managerial planning.
VAR continued to spoil the occasion last night, but, and I'd really rather it wasn;t there, perhaps some good will come of it.
When Kyogo Fuhruhashi scored his second goal, VAR checked it for a possible foul at the beginning of the move. Then it checked it for offside, and finally sent out a request to see if his work permit was in order.
Next time, they'll ring the library to see if he's any overdue books, and no doubt they'll look in his gaden to make sure he took that trolley back to the co op.
Whilst it's ridiculous in one sense, and a clear case of forensic analysis to try to disallow our goals, it is having the knock on effect of making our passing crisper, our timing better and our finishing more clinical.
So stick that in your little whistles and blow it, you cheating swine !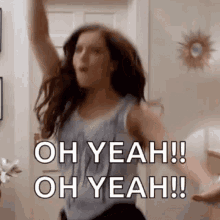 Absolutely any excuse to use that gif. Pathetic.
So, as Celtic storm towards another title, you'd expect the media to be analysing the style of play, perhaps even praising it…well, maybe not taking it that far,
But at the very least you might expect a bit of criticism towards their favourites, if not on the pitch, but off it.
Ryan Kent and Alfredo Morelos, the multi million pound forwards will leave the club for nothing in the summer, if anyone wants them, and given the failures of Paterson, Bassey and Aribo when they moved on, clubs will be rluctant to take a chance on them for just their wages and a signing on fee.
You'd have thought the nedia would mention this, but they don;t do bad news for "rangers ", evidenced by the fact they still call the plucky new club Rangers, when it isn't.
It'll be hilarious when the liquidation process of the original club finishes, which should be soon, because all that once famous institution will get is a few lines at the bottom of a page somewhere…..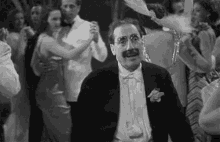 there are quite a few players out of contract this summer over there, and little money with which to replace them, and that explains why they desperately need a crack at qualifying for the UCL, and the certainty of a Europa group place if they fail.
With Hearts getting their tactics wring last night and suffering a humiliating defeat to the newcomers, second place is now pretty much assured, unless the Ibrox side completely collapse.
Hanging on to Beaton, Walsh et al in the transfer window was crucial for Beale, who knew he had no money to spend when he took the job from van Bronckhurst, who left becuase he knew he had no money to spend.
Again, there will be no analysis of this, and success in one or more of the Cups domestically will keep the hordes at bay until perhaps even next christmas, as hope  springs eternal over there, even if the ground it's planted in is somewhat toxic.
And now, caption time, because somethings do need an explanation…..