With the window now closed on transfers, we can now look at the changes and their implications.
With the exception of the Georgios Giakoumakis saga, which still isn't complete and gives the impression the player and his agents don't know either what they want or what they are doing.
But sooner or later he'll join Josip Juranovic , Oliver Abildgaard and Mauritz Jenz as memories, fleeting guests in the house of Ange….
Juranovic has told us why he left for Union Berlin, and not one of the bigger…his words…clubs who were interested. It's fairly reasonable, in that he wanted a guarantee of first team football in order to keep his place in the Croatia team.
Only Berlin gave him that, and that's why he's there. Given Ange's reluctance to offer him the same guarantee, and Tony Ralston constantly improving, it might also explain why he left in the first place.
Jenz seems a little unfortunate, given time he might well have developed into a class act. Unfortunately there were two ahead in the queue and then in came Kobiyashi, and having committed to a trip halfway round the world, he would have expected to be in contention.
As for Abildgaard, he didn't even hit the ground let alone hit it running. And, as with Jenz, there's a Japanese player already here to take his place.
Those two were on loan, and had Ange not secured his primary targets, they would still be here, but as we have Iwata and Kobiyashi in on permanent deals, and they are obviously the managers top targets, then they are surplus to requirements,
Everybody's happy, especially me, as it looks like we have a manager who knows what he is doing, and a board prepared to support him.
It's also worth noting that Alastair Johnston was here before Juranovic actually left….as opposed to Hyeongyu Oh who is replacing someone who seems to have changed his mind about going but to no avail.
Will this sort of professional attitude to business on the pitch catch on ?
The badge on the shoirt is always bigger than the name on the back…..
After years of scrambling for loans on the last day while we wait for top targets to see if anything better comes along, we have a manager who asks people if they want to come, and if they don't, he asks someone else.
Before the window opens…..
There is often much debate about who should be the beneficiary of a statue at Celtic Park, and as far as I'm concerned only one candidate has done enough to get the nod.
the statue, like the man, would bear no testicles, as it is surely his lack of balls that led to us bringing in Postecoglou, who will get his own statue when Celtic become the first Asian team to lift the European Cup.
And speaking of the manager, we seem to have stumbled on one who has become Celtic minded very quickly, or perhaps it's just a meeting of similar minds.
His recent statement on other managers who seem to think he's lucky rather than talented is interesting, as it can be taken at more than face value…..
I actually don't mind people saying we have the biggest budget because we have the biggest fan base and we are the biggest club. People forget that that money is on the back of hard-earned supporters who don't have a lot of money and choose to spend a significant portion of it on this football club.
"My role is not to get their money and stick it in the bank. It's to get their money and reinvest it in the thing they love. That's my responsibility and why we do what we do.
"If people are saying we are the biggest club in the land, then I don't think that's something we need to be embarrassed about. That's who we are. 
"I guess my role in that is to maximise that. Just having the money and not spending it wisely would have people saying, 'They have the biggest budget but they waste it!'. If people are saying we have the biggest budget and are spending it well, then I'm not sure they're achieving their goal in saying we have some unfair advantage."
"I take that responsibility very seriously.
"We are not spending money we don't have here. Through our supporters or through our sponsorships or through our player sales, it's all money that's hard-earned.
"It's not just given to us. We don't just have a benefactor throwing money at us.
"So it's important that that money we have here is spent wisely. I reckon we have done that in the time I've been here and we'll continue to do that."
And are things going to plan ?
what I think is important is looking at our place and what we are doing here. We had some clear strategic objectives in this window and I'm pleased to say, from my perspective anyway, that everything we wanted to get done, got done.
"I think that just shows we're all aligned.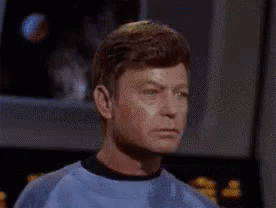 He gives us a sense of responsibility, and even accountability.
As opposed to some clubs or companies who are irresponsible , with no accounting ability whatsoever.
Which is why I'll say again, he isn;t going to be tempted away just yet.
He's brought a number of players with him on his journey halfway around the world, having first popped over here to assess the lie of the land.
He's not going to abandon them for personal wealth or ambition, he would have guaranteed players who have come here because he is here that he will stay, to help them settle and adjust to a new culture.
they would not have come without that guarantee.
As with Ideguchi, they will be given time to settle, and not cast out when, or if, they don't hit the ground running.
Our manager has laid down his hat, because he's home now.
You can tell by the invites he's sent out…..