Celtic are still nine points clear at the top of the table, despite the presence of Michael and the Invincibeales.
A 4-1 win over St johnstone keeps things ticking over nicely as we approach the home straight in the league title procession. Nearest rivals managed a 2-1 win at home to Ross County as the nerves begin to fray over there.
It's always the same around this time of the month as the players still worry whether or not they're getting paid in full.
For a manager apparently rattled by his opponents on the other side of the river, Ange Postecoglou is coping rather well with the pressure, and hardly ever snaps at some of the ridiculous questions put to him.
If the hacks actually listened to his answers instead of trying to trip him up all the time, they might not only get an insight into his thinking, but also an interview worth listening to.
For instance, when the manager mentioned ( Daily Mail ) he was talking to the players who have eighteen months on their contract, wouldn't it be worth pursuing that line ?
"It's just about having discussions with the players themselves. I need to know where they're at, where their heads are.
"Last year, we had Nir Bitton and Tom Rogic with a year left. It would have been easy for me to let them roll on for another year. But, after discussions, they felt there were other opportunities they wanted to explore and they moved on.
"With those three guys, I'm constantly talking to them about their ambitions. I want to make sure that every step of the way we're looking after the player's interests — but also looking after the club's interest, too. Every decision will be made against that backdrop."
Especially as it implies that he is planning ahead and therefore probably not about to up sticks and head south ?
Anthony Joseph of Sky sports pondered Postecoglou's future, which , surprisingly, didn't make many papers….
"If it was in the summer and a massive club came in for him I think he would (leave), if it was someone like Leicester (City) or Southampton or something like that even Everton, I don't think so.  
"I get that feeling that he is very honest, he's very upfront, he very much sees that he's in a very privileged job to be managing in Europe at a huge club.
"I'm not saying he won't eventually leave, I think he'll stay out to see what he feels is the end of the project, I don't think two seasons is that."
That narrative, that our manager is here for a while yet, is not one that is encouraged by sports editors in Scotland.
Which, of course, will be why they haven't mentioned it.
Another bit of reading between the lines can be taken from the manager's transfer market policy, which he has impressed on the board.
" I said to the board we have to be aggressive , not reactive. "
 "There was an opportunity in this window , I had an inkling that at least a couple of significant players would move on, Josip and particularly Giakoumakis, so I really thought it was important to get ahead of the game and get in players to replace them . "  
How things have changed….. usually we'd be holding out for as long as possible to get as much money as possible which would determine how much …usually not that much….we could spend on a replacement, who never usually came anyway.
What's also notable is that Juranovic is "josip " whilst first name terms do not apply to what was our second choice striker.
Clearly there was a reason, yet to be fully explained, why we got the top scorer in the Dutch league for next to nothing…..
All of this is important , for us, at least, because over the next three weeks in the build up to the League cup final, the media will continue it's confidence building exercise for the Invincibeales.
Such as this, in the Record….
Michael Beale has Rangers matching Celtic and the numbers show it's more than a new manager bounce
Keith Jackson, heir apparent to the Voice of Alzheimers title held for so long by his colleague Hugh Keevins, is clearly on message with the diktat issued from above.
It may have been Michael Beale's turn to be a lucky man on Saturday. But just because the Rangers boss required a deflected winner from Borna Barisic to take all three points at home to Ross County, it doesn't mean what's been going on at Ibrox since his arrival has been happening by accident.  
Note the reference to the accepted narrative that Ange is a "lucky man "….anyone in professional sport will point out that the amount of work put in is usually in correllation with the luck that seems to follow…..and then the disclaimer that it's no accident.
In percentage terms, Beale is matching Ange Postecoglou's numbers – and the big Aussie has banked 70 from a possible 75 this season – by winning 93.33 per cent of the top flight points available to him. Van Bronckhorst left town averaging 73.33 per cent.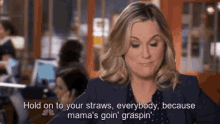 In other words, enough evidence is beginning to pile up to suggest that Rangers have got something more substantial than just a 'new manager bounce' out of Beale's appointment. It's almost certainly too late to turn this season's Premiership race into a proper title fight. Celtic's stupendously ridiculous levels of relentlessness will see to that.  
Which, of course, the Invincibeales have matched…..
This is the line which is now being peddled to soften the blow this season, to inspire the hordes in some way for the future.
The truth is Beale may be a decent enough coach, but his squad is about to fall apart and there is no money to rebuild it.
Winning the League cup is paramount for them, as they will be planning on announcing season book renewals pretty much the day after should that happen.
If it doesn't, and that is probably more realistic, unless the officials and their new toy can counteract the gulf in quality between the two Glasgow sides, then they will feel the wrath of the hordes in the ground, and in their pockets.
And they certainly can't afford to find another new manager.
It's going to be an intense few weeks, but as our manager says, all we have to do is keep winning.
The narrative about him rattled is nonsense, it's similar to guilt transference, they are obviously in what is called in some circles a "blind funk " and have no idea how to see their way out of it.
Claiming Postecoglou is rattled when it's themselves who are shaking is probably all they have left, as even the greatest writers of fantasy and fiction would struggle to sell the current state of the currant buns to even the staunchest of fans…instead the focus is on Celtic, waiting for our club to collapse when in fact it looks like the foubdations are not only in place to prevent that, they're a lot more solid than previous constructs….
Last time out we had this..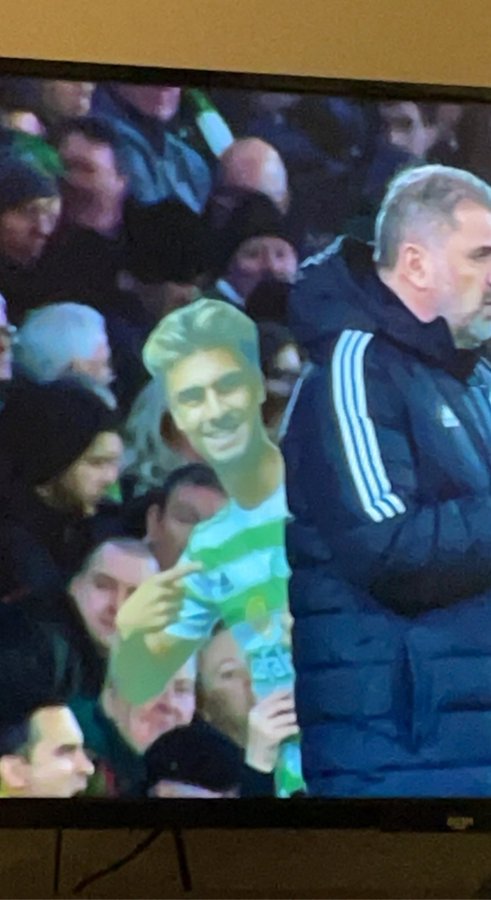 Sancheto 
John Beaton in the VAR bunker orders Willie Collum to send Jota off for leaving the field of play   
Today…