The SFA will meet with representatives to discuss what some may call teething problems with the use of new technology which was introduced to help referees.
After just three months of VAR it's fair to say they've made an arse of it.
In fact, it wouldn't surprise me if that was the theme of the meeting, although whoever represents Celtic should be a little more polite than that when asked for their opinion.
The matter should be handled diplomatically, and I'd suggest an approach along the lines of
"You're a bunch of cheating bastards "
would not be conducive to a productive meeting.
Maybe better to wish them a happy new year first.
VAR isn't working, the officials don;t seem to be using it impartially. One could also argue that they have a decision in their minds before looking at the evidence, and using that evidence to confirm their original opinion, which is why it takes so long for them to make their mind up.
A bit like a black fellow in front of an Alabama jury. The jury has decided he's guilty, and they will adjust the rules accordingly.
Scottish clubs need to tell the SFA that the way VAR is being used is unacceptable. And threaten to withdraw funding if it is not corrected.
And how is that to be corrected ?
Simple. Any official with any emotional or professional links to any club must not be allowed to officiate either on the pitch or off it where the outcome of that game directly affects them.
this removes the perception of bias at a stroke.
This Saturday, Celtic will face Greg Aitken, sorry, Kilmarnock in the first of the League Cup semi finals.
I was right the first time.
Greg Aitken will be the official in charge of the result.
He's the VARman for the day.
This Greg Aitken.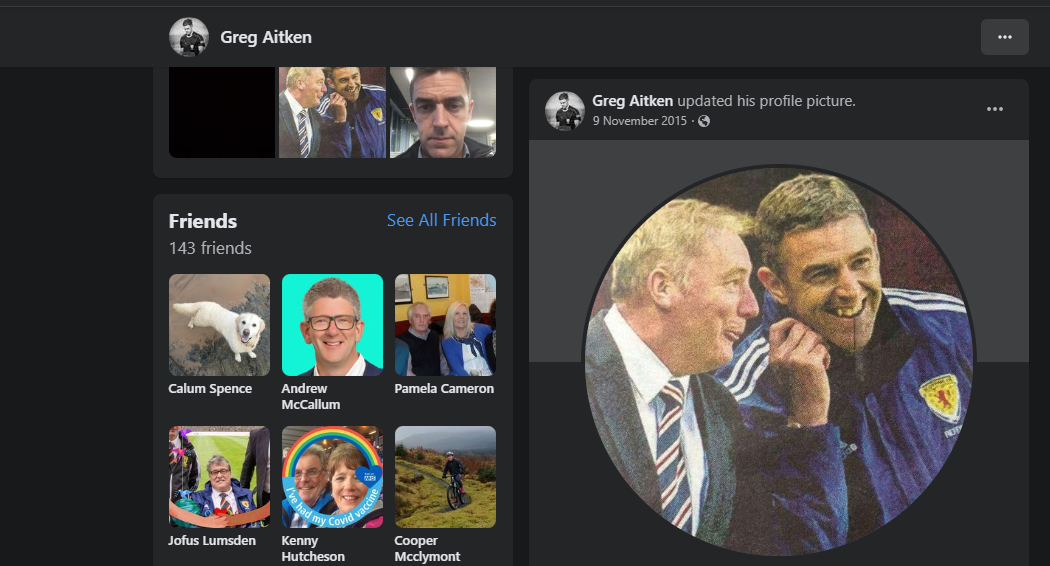 Impartial ?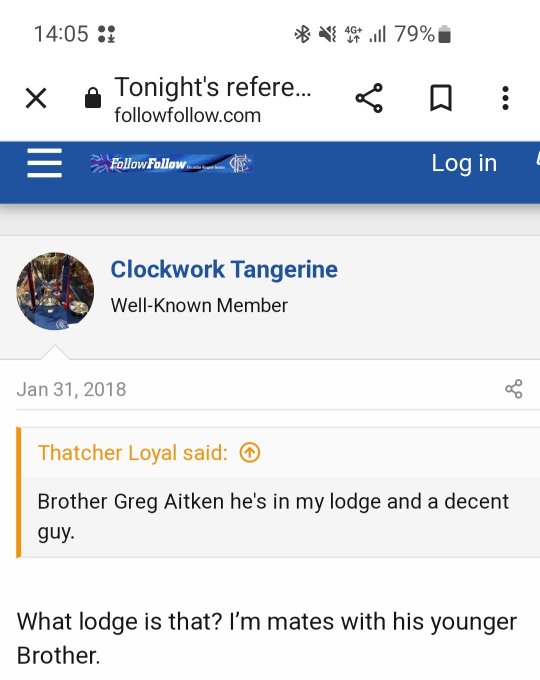 As was pointed out on VideoCelts….Aitken went to school in Kilmarnock, lives in Kilmarnock and is described on his facebook page as from Kilmarnock.
How can he possibly be allowed to be judge jury and executioner in a game featuring Kilmarnock ?
Playing devil's avocate. this is not evidence that he's a cheat, but it does invoke that perception of bias, which , as Schroedingers Cat explained in his article last week, is a result of studies that show subconscious bias is almost impossible to avoid in sports refereeing.
In short, Aitken should not be allowed in a position of influence in a one off cup match.
Celtic should point out that this is unacceptable.
Other clubs, perhaps not surprisingly, see the two Glasgow rivals as the ugly sisters, two cheeks of the same arse and so on.
In order for them to feel that they would have the support of one of them, our club needs to take the lead here. Only then will they see that it's [perhaps worth jumping on the bandwagon.
Without the assistance they have been getting from the refereeing circle, it's probable that "rangers " would have been involved in a three way tussle for second place, and with that this season comes a lucrative shot at the UCL groupos, and a certain place in the Europa groups.
Why other clubs feel that's not worth fighting for is beyond me, and perhaps someone should address that as well.
Meanwhile, back at the ranch, if you believe the papers, nearly everyone is leaving and the Korean fellow is also wanted by "rangers ", the only stumbling block for them being that his club want a transfer fee.
Happily though, Todd Cantwell, who is a footballer and not a village in Dorset, seems happy enough to sign up for a spell at Ibrox, having been reliably informed it could kickstart his career.
Like it did for Kent, Morelos, Goldson, Hagi and so on.

Conversations going on within
regards midfielder Todd Cantwell – said to fit Ibrox club's playing style.  
 Poor Jim getting a touch of Keevin;s Disease there, his confusion evident as he meant "price range " and not "playing style".
 They haven't got a playing style, unless he means he's adept at taking penalties or catching the ball in the box.
What the papers are more or less calling a crisis at Celtic is the natural product of international players not getting regular football when their agents are telling them they could not only get that elsewhere, but a far better wage to boot.
The Diary pointed out that Josip Juranovic wanted away long before it became news, as for ?Giakoumakis, he's in a huff because he thinks he's better than he is.
He's jumping before he's pushed, having not quite progressed in the way it was hoped since last season.
Celtic will make money on both, maybe not as much as we'd like, but it will be a damn sight more than will be made on Kent or Morelos, and that's something else the papers won't mention.
We're evolving as a team, and it should be viewed the same way as we viewed it back at the start if the Angera, in that he's building something, and sometimes the bricks won't fit.
So we change them.
Not only that, keep an eye on the foundations being laid in the B team. Away from the spotlight.
When you take into account that our club seems to be getting the playing side right, with a secure financial model to boot, you can maybe understand why there's a wee bit of fear in the media.
And nothing short of stark staring terror at the SFA.