Well, there we have it.
The new CEO is just as spineless as the last one when it comes to calling out injustices.
With Kilmarnock man Greg aitken the de facto referee today, the potential for honest mistakes is almost unlimited.
Celtic will have to be at their very best to overcome an extra hurdle, and sooner or later some of our players, maybe those who came here to develop and move on, will consider bringing their exit plans forward.
There's every possibility that the manager might start to see things that way as well, despite his swipe at claims he's lucky from the new manager at the new club over the river….
"I agree, mate. I'm an extremely lucky man. I work for a fantastic football club with fantastic people. I've got a beautiful family. I've been doing this for 25 years now and long may it continue." 
Which is the correct way to deal with these sort of accusations….if that's the right word.
It takes the punch out of the more ludicrous claims, such as those of  chunky funster and former lower league football manager Ally McCoist, when he said'
"I've got to say, in terms of that new signing Johnston, that is the quickest attack of paranoia I've ever seen from a sportsman in modern life. Honest to God.  
My old martial arts teacher said that the only difference between total paranoia and total awareness is in how you deal with it.
For Canadian johnston, it was refreshing to see that new eyes and ears see and hear exactly what we've been aware of for decades, and as for McCoist claiming it was the quickest attack of [aranoia, he might want to remember his own "who are these people " rant, which was designed to pressure those who refused to let his new club into the top league just weeks after they had been formed.
But when someone says we're paranoid, they're right.
And we are right to be so.
When Aitken was handed the remote control for the VAR telly in tonights game, there could be no doubt that he was chosen specifically as a slap in the face to Celtic, a massive statement from the SFa that they are in charge and if we don;t like it we can fuck off.
Well, perhaps we should.
We could certainly start by boycotting their tournament, the Scottish Cup, as a support, and whichever company is sponsoring it, if , indeed, the elite marketeers at Hampden have actually found a sponsor, should have their products or services taken off our shopping lists.
The board may have proved to be spineless, but the support have never been, and now it's time to flex our muscles.
Ideally, either a late entry or early exit today would draw attention to the game and it's peculiar choice of official.
As for Nicholson and his silent minority, a few emails asking him when he's actually going to start taking his job seriously might stir him up a bit.
When will enough be enough ?
Elsewhere, and the manager has said we should maybe take a little less notice of the transfer stories in the press, claiming that around ninety per cent of them are bollocks.
That does explain why it's been quiet over at the ranch, as there may not actually be anything for the hands to talk about.
when a player leaves, or is about to leave, he says his ta ta's to everyone.
no one has said ta ta to anyone yet, and although a couple or three are expected to move on, nothing is certain yet.
As for incomings, the media have no idea whatsoever, they never have and will continue their policy of making things up and hoping for the best.
Shocking, if you ask me.
And I asked Meryl Streep, who gave a reasonably harsh but fair assessment of the Diary….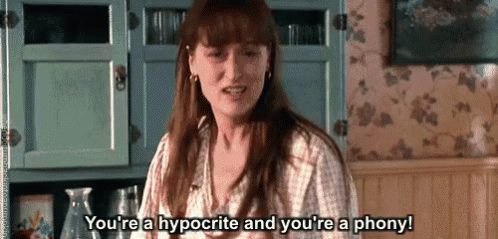 Speaking of boycotts , there were calls for Ibrox fans from Ibrox fans to boycott PLZ soccer, who dared to speak some sense on matters VAR…
'They've already had two proven instances where the SFA colluded against them'

Celtic fans 'not paranoid' over VAR calls warns @PeterMsport

Like, Comment and Subscribe to PLZ YouTube ➡️ https://t.co/79R1JttMQE pic.twitter.com/5lnaYN4TMo

— PLZ Soccer (@PLZSoccer) January 11, 2023
Over and over again, Celtic have proved that the SFA agenda has been against them, which makes the policy of ignoring the current wave of hostility even more mystifying.
Winning a treble despite the blatant efforts of the establishment to stop us doesn;t make it any sweeter.
It makes it more difficult, and even more difficult when your own club makes little or no effort to stand up for itself.
which is why this weeks Etims
is Michael Nicholson, who seems to have already folded under the influence of Peter Lawwell and his ideas that we should just take all the shit coming our way on the chin.
New dawn ?
No….more like groundhog day.