Don't worry.
The seemingly random appearances of the diary may yet have been rectified after the doctor gave me something to make me more regular.
The hot topic around the web is the perception that referees and their new toy have it in for Celtic.
It'a almost as though some people have been asleep for the last fifty years…or longer.
Yes, there are now twice as many officials who can have their say in the results of games.
And yes, they do seem to be favouring one side at the expense of the other.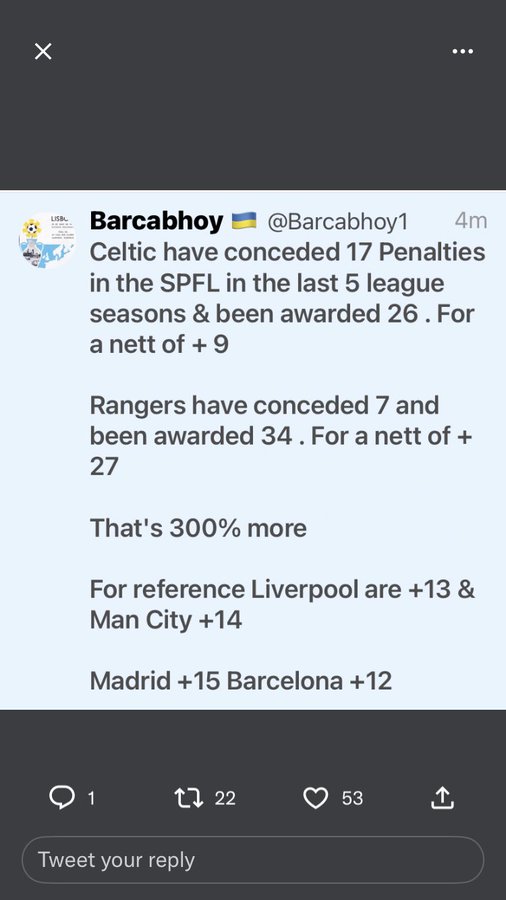 So, what are we going to do about it ?
History suggests that our own club will take their seat at the back of the bus, occasionally telling those around them that they're concerned about the way things are , and they might even mention it to the driver when they get off.
It's not so much the fact that some of the decisions are , well, strange, a euphenism for outrageous , and not so much that we've come to expect them, it's that we are accepting them that , as they say over the water, grinds my gears.
Some would argue that the likes of Fergus McCann would have been a little more vocal and a little more litigious in his actions, and that's almost certainly true, which is in direct contrast to the Lawwellian tactic of sorting things out behind closed doors, and it's hard to form a defence against that argument.
So, put simply, the new regime, under Michael Nicholson, has a chance to make a name for themselves, a chance to leave behind a legacy, for all things must pass, that will be forever remembered by the constant supporter.
In exactly the way Peter Lawwell didn't, and he cannot say he wasn't warned. As regular readers know…..
Put simply, we need to put our own interests first, and ride roughshod over the interests of others.
Looking a little bit further beyond the obvious accusations of bias, which are way beyond a perception by now, and in order for the SFa to take such risks, and the matchday officials to run the gauntlet of criticism they are facing,  we must ask ourselves why they are doing it.
It can't be for high jinks, we must surely credit them with a little bit of maturity, and at least some acceptance of the resposibilities of the offices and positions they hold.
the usual motives for wrongdoing, sex and money, don't really apply here. Taking payments on the side is a no no anywhere in football, unless you work for FIFA, and as for sex, well, there's plenty of goats in the field, as the saying goes.
That leaves another reason, the desire, strong amongst unionists and conservatives, tp preserve the status quo.
Or as it used to be called, the Old Firm.
When one half of it crashed and burned a decade ago, a substitute was found, and although it took a while for them to establish themselves as a serious challenger to Celtic, they sort of got there when they won the league that no one watched. which gave them their magic 55 number of titles, which means absolutely fuck all to anyone else anywhere in the world, but it's about all they have to show for over 140 years of their, er, institution.
And very soon, that figure will be overtaken by the immigrant club from the east of the city, which has become more wealthy, more popular, and more recognised as the number one club in Scotland,
And that hurts, it hurts so much that they're not even beating up their wives anymore, goats are going unmolested and the attraction of being up to their knees in fenian blood is more of a pyrrhic victory.
They're dying.
The death of a thousand cuts…..and that's not a typo , by the way.
What we are seeing is the last desperate throw of the dice by a desperate establishment to save what they see as a way of life, a way of life threatened by a new age of enlightenment, a wave of progression that they are powerless to prevent.
To keep Celtic down they will have to deport, the whole fenian army that gives them support, as the song goes.
And we're not going anywhere.
We've saved our club once, and those in charge now will never let that circumstance arise ever again,
They didn't save their first club, and it's looking more and more likely they will lose their second one.
But what they really don't want to lose…after all, they can just get another club and pretend it's the same one…is that magic 55 claim to be the most successful club in the world, and that will happen soon….
And what hurts them most is that when that's gone, we'll have taken all they thought they had.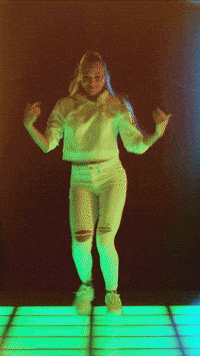 Meanwhile, as football takes a break so the bookies and tv companies can plunder our pockets further with the World cup, Celtic have got away from it all in Australia….
Well that's where they say they are, but this picture , of the stadium where Celtic play their first game tomorrow morning, makes me wonder….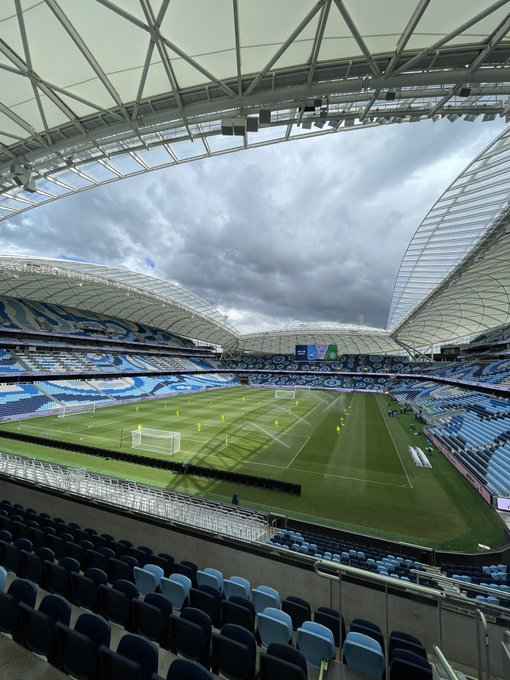 Have they superimposed a modern stadium onto a picture of the Paisley skyline ?
Can't we trust anyone any more ?
Only four of our squad are at the world Cup, which is a relief, Mooy , Maeda, juranovic and Carter Vickers, which means the rest will get a chance to recharge their batteries and get the disappointing champions League campaign completely out of their system.
Though Cameron Carter Vickers might wish he'd never bothered…..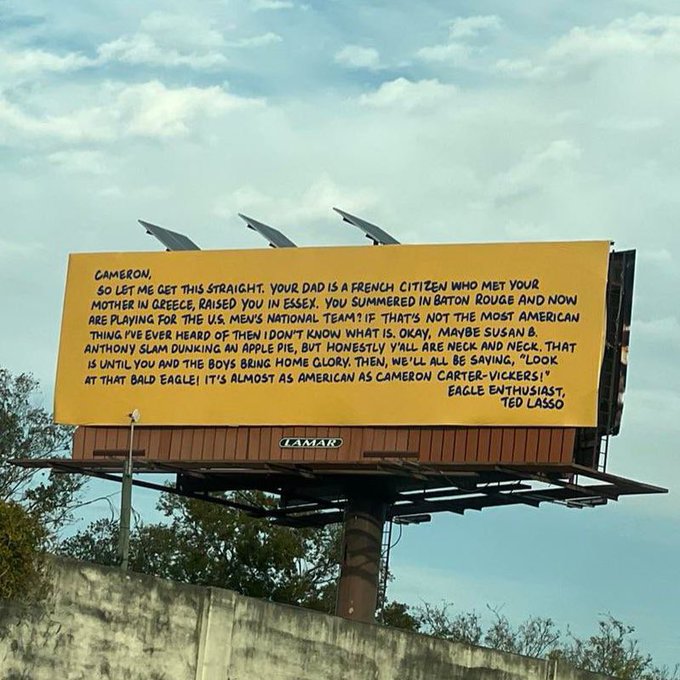 For a country literally built by the hands of non-Americans, one can only wonder what goes on in Ted Lasso's head.
Whoever he is.
Then again, people do some have some stupid thoughts when they are left without adult supervision……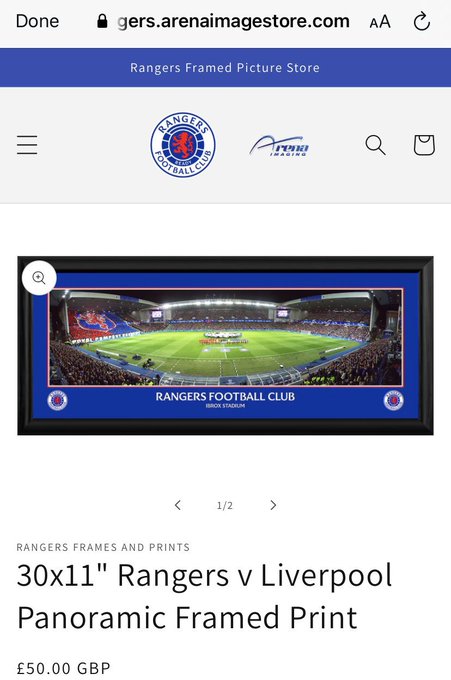 Even the gullibillies baulked at this one, and the club/company had to withdraw the product after no one bought it.
A bit like they did with Conor Goldson. when no one bought him either.
It'll be the same with Kent and Morelos……
So I suppose their support should enjoy the break while they can…..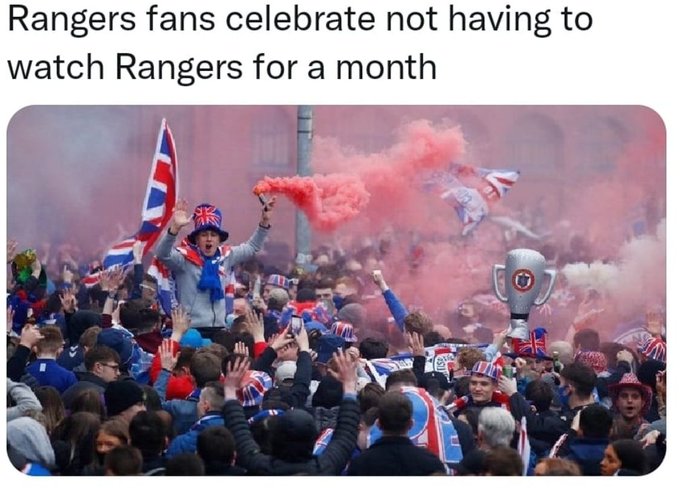 Because it's going to get much, much worse for them as their little empire crumbles.
You can only rewrite history so many times…….