International football, a sort of methadone substitute for the real thing, is in full swing just now, with something called the nations league, which promises to be as successful as it's namesake formed by Woodrow wilson after the First World War.
The idea is, i think, to put teams of similar ability into groups of three or four to enable weaker teams to get to the finals of tournaments, in the way that fat kids get a trophy at the school sports day to show they've tried.
With the licensed trade suffering however, the absence of pub teams means Scotland have been drawn to play Armenia, who they beat as the Asian side had travelled bloody miles to get to Glasgow, and Ireland, who they didn't, because their manager knows a bit about football.
There's another game on Tuesday, though I can't be arsed finding out who against.
Ireland beat Scotland 3-0, and although Steve " We Never Start" Clarke won't have learned anything from last night's match, I'd like to think I spotted a thing or two.
Regular diary readers…not sure if the plural is strictly accurate here…. would have noticed me harping on over the last few years about Celtic strikers having a tendency to shoot straight at the keeper.
Bearing in mind that during training sessions that keeper would have been Craig Gordon, Ireland showed us why Celtic players were probably confounded on match day when opposition keepers didn't obligingly move out of the way like Gordon does.
We may also be on the point of spotting why Celtic failed to capitialise on corners, as flinging over a high ball in training against Gordon would have also resulted in a goal, whereas in the real world, other keepers tend to organise their defence and deal with it.
And if anyone else mentions the failure of Celtic to land John McGinn, or keep Andy Robertson, then perhaps football isn't for you.
Oh…someone has just pointed out that Scotland travel to Armenia for a match on Tuesday.
I understand that guys like Calum MacGregor and Tony Ralston are proud of playing for their country, but maybe it's time to phone in with a broken toe nail or something.
As the human mind has to eject old information when accepting anything new, there's a real worry that anything Steve Clarke says might replace the good stuff planted in their minds by Ange Postecoglou.
Ukraine are the fourth memeber of the grouo, and Scotland play them twice in September, if they're still around, although they are getting help from other European nations in their struggle with Russia.
In fact, they're getting all sorts of help from everywhere, with their president recently thanking the French for some aircraft, the Americans for some intelligence data and Steve clarke for playing Grant Hanley at centre half.
You've probably guessed I'm not in favour of the SFA works team.
Meanwhile, back at the ranch, work continues on that difficult second season, and the media are going all out to play it down.
They've no idea what is going on behind the scenes, and are reduced to making things up or simply partaking in idle speculation, but one is beginning to wonder if, in fact, they are fully aware of what's going on but don;t want to tell their readers because one particular section, the one that should be sectioned, wouldn't like it one little bit.
Contrary to the marketing model employed by the SPFL and SFA, the Celtic manager, and by consequence, the board, isn;t remotely interested in how things are developing, or not developing , anywhere else in Scotland.
This time round, we're hearing that one particular club/company is going to be left to drown in it's own excrement.
As a result, there are a lot of puff pieces about what "rangers " need to do to get their title back, with ideas all based around them spending big.
Which, of course, is tricky when you have neither the money to do so or the means to raise it.
Where, for instance, Celtic are going about their business in a swift and decisive manner, with those no longer part of the managers plans released, and those he wants taken care of, the other lot are desperately trying to find some good news…

The Record "Saturday Jury " discussed Charlie Nicholas's claim that "rangers " need six signings to keep up with Celtic….and they couldn't bring themselves to admit even Nicholas can see there's a gap, and he has to take a dog with him when he goes out for a walk.
The jury, Craig Swan, Michael Gannon and Andy "My mate john Beaton got death threats " Newport, pictured here…
were unamimous in re-arranging the deck chairs….
What do you make of Charlie Nicholas' claim Rangers need up to six new players to compete with Celtic?
CS: Not a lot. There was very little between the teams last season. It won't take six signings to change it.
AN: It's a bit over the top. Rangers were not that far away and the effects of fighting on four fronts did for them.
If they keep the likes of Kent and Morelos then it will only take a couple of strong additions to ensure another nip-and-tuck title fight.
MG: It seems a lot given they were not far off last season but there might be something in it.
Celtic will be stronger and if there are two or three key exits from Ibrox they'll need to get busy. Five first-team ready signings may not be a stretch.  
Not one mention of any fincial issues at ibrox, such as the settlement with Ashley or the price fixing charge from the retail watchdog.
Or anything else we don;t know about.
When asked about a possible "rangers " rebuild, Ange Postecoglou said
"fuck them, mate, i'm not interested "
Well, he would have done if anyone asked him, but they won;t, becuase they'd really not rather mentioning that he really doesn;t care what they do.
Which is a refreshing change from the insular attitude of our club in years gone by.
The manager has said he wants to make his mark in Europe, and seems to be building a squad with that in mind.
What's also interesting is that the players know they are not guaranteed a place in the first team, as the manager rotates his players almost seamlessly, and such is the "buzz about the place ", , as one man who knew a biot about Celtic and how to play football would have said, none of the players seem to mind that. and could even be said to be enjoying it.
There's a video doing the rounds of a suitably refreshed Joe Hart singing along with fans while he's on holiday about his captian, Calum MacGregor.
There's also a video of him bustng his balls in the gym ahead of pre season training.
Ange Postecoglou is noted for having a stronger second season than his first, and whilst that doesn;t guarantee success , it guarantees application.
And that's all we can ask for.
Yesterday, we had this….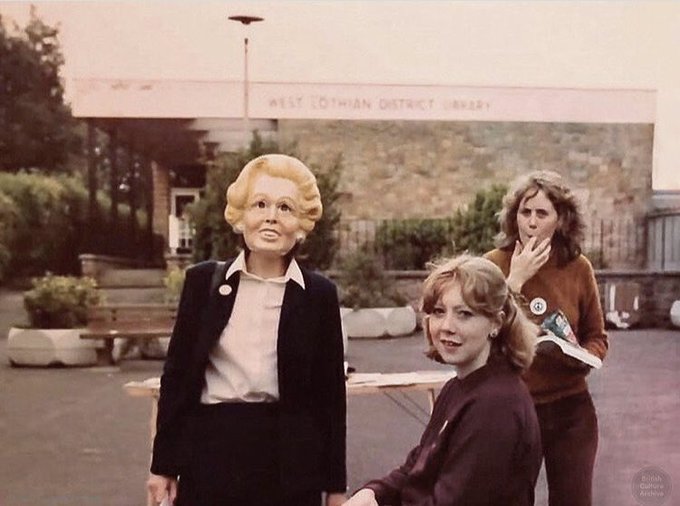 Caption- A cow, a bitch, and a Witch. oh and two young lassies.   
Today….