A few little details are emerging about the possible loan signing of Taylor Harwood Bellis, and it's perhaps not the details themselves that are cause for concern, but the possibility that the control exerted by a previous CEO has been inherited by the new one.
It appears that Manchester City have made it clear that the player should be in the first team, if fit, and there is no option to buy.
It's not known whether or not Celtic will have to provide him with a valet to dress, clean and feed him in the morning.
That means  that the manager is not in control of who dons the hoops for any given game, surely something he will not tolerate ?
If whoever is behind the deal imposes this regardless, then we have a problem..
Of course, this sort of clause is not unknown where loan deals are concerned, how else could the inclusion of John jo Kenny in the first team be explained when there were 60,000 fans in the ground, all capable of putting in a better performance than the man from Everton ?
With Harwood Bellis, the word is there is no option to buy, as Manchester City reckon he's going to be a first team player for them one day.
So, frankly, that's a no no even if he wasn't given the luxury of a guaranteed start.
Another clause that seems ready to be inserted into a contract s a thirty per cent chunk of any profits made on winger Jota. that's fair enough, especially given that if he does leave Celtic there will be a profit, and we get to keep the bulk of it.
And, of course, we get to keep Jota, for a while, at least.
We've done that to other clubs often enough, so we can;t really moan when someone demands the same of us,
Other than that, it's a case of football hacks playing FIFA 22, ploughing the player data and linking them with a move to Celtic.
Too many to mention, and none of which have a shred of evidence to back the story up.
Said the pot to the kettle…..
We all dream of being able to have the confidence and contacts to be able to predict events with the accuracy of pundits like Radio Clyde's Gordon Dalziel…..
"There's no doubt Celtic will have someone on the radar to come in there. 
He was speaking about a possible back up goalkeeper to come in to give Joe Hart a break from wandering around his own half when he's bored.
Though to be fair if we need a radar to find him, whoever he is, we probably need to look at our scouting system.
There's a rare wee treat on the telly tonight, as BBC Scotland present a season review, from the Celtic angle…

Sportscene takes a look back at the how Celtic won the 2021/22 Scottish Premiership title
 How the League Was Won
 Friday 27 May, 10.30pm 
and
Surprisingly, it's not an investigative documentary about state aid or corrupt referees, and it's almost certainly not the first in a series where they look back at other campaigns where titles that have been won should maybe have been rescinded, but it should be worth a watch , if only to see how the presenters cope with talking through gritted teeth.
Speaking of gritted teeth, Matthew Lindsay of the Evening times might well be all the way down to his bare gums after this piece, as he searches desperately to find the real reasons behind the Angeball phenomena…..
THERE were numerous reasons why Celtic enjoyed such success this season and managed to reclaim the cinch Premiership trophy they let slip from their grasp last term.
Ange Postecoglou, the hitherto little-known Greek-Australian coach who was a surprising choice to take over as manager from Neil Lennon in the summer, was certainly a major factor. 
The new players Postecoglou brought in – Joe Hart, Cameron Carter-Vickers, Carl Starfelt, Josip Juranovic, Reo Hatate, Liel Abada, Jota, Giorgos Giakoumakis, Daizen Maeda and Kyogo Furuhashi – helped to transform the Parkhead club's on-field fortunes too.  
With powers of deduction that have previously only been seen in Arthur Conan Doyle novels, he concludes the players and the manager…however "little known " the manager was, presumably only in the Evening times office….moght have had soething to do with it..
And supporters being allowed back through the turnstiles after coronavirus restrictions were finally relaxed by the Scottish government also made a huge difference. 
Or, indeed, even the atmosphere and support conjured up by the crowd. He's on a roll here.
Do they still hand out awards to lournalists for outstanding scoops ?
But did Celtic's willingness to embrace a nutritional product that was inspired by ancient Eastern medicine also give them a vital edge over their domestic rivals during their long, hard campaign?
The Glasgow giants entered a partnership with The Turmeric Co, the company that was set up back in 2018 by former Reading, West Bromwich Albion and Wales striker Hal Robson-Kanu, in November last year.
Callum McGregor and his team mates have been using the range of naturally produced shots ever since and their sports science staff believe they have improved both their recovery times and performance levels.
Celtic are not the only club to spice up their season; Liverpool have as well and the Carabao Cup and FA Cup winners will attempt to add the Champions League trophy to their haul of silverware and complete a treble in Paris on Saturday night.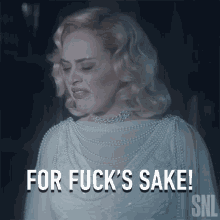 Apparently there's a dark secret that helped players run faster, pass with more accuracy and display more desire than any of their rivals…..
I haven't looked in the paper, and never will, but it probably wouldn't be a surprise to see the "product " advertised on it's pages before too long, although I may be crediting Lindsay with a little more nous than he actually has.
We hear the BBC scotland programme didn't mention this, but editors are frantically trying to put it in before tonights airing.
Rather than listen to , or read about how Celtic won the league, it might be a good idea to go and have a look for yourself….
We are delighted to announce that a fantastic Champions' Training Day will take place on Glasgow Fair Public Holiday, Monday, July 18, 2022 at 11am at Celtic Park.
The Training Day was previously announced as just one of the many fantastic 2021/22 Season Ticket holder benefits and we are pleased that it will take place once again at Paradise.
All 2021/22 Season Ticket holders will be able to access the event completely free of charge.
Manager Ange Postecoglou and his staff will take the session and put the team through their paces, offering an insight into the training sessions which were so crucial in bringing the Scottish Premiership title back home.
Further details will be announced shortly, but make sure you Save the Date and join us to see the Champions in Paradise!
It would be interesting to see the contrast between the methods used by Postecoglou with other managers and coaches.
Perhaps even enlightening, and encouraging.
All the players turning up with their boots and shorts….the manager turning up at roughly the same time….and hardly anyone handing in a note from their mum asking for the day off…..
It's Friday, and that means it's time to reveal the Etims
Knob of the Week 
Whilst there is a temptation to give it to the entire Conservative Party for their refusal to live in the real world where things seem to be going arse over elbow at a rate that is beginning to scare every thinking man, some responsibility for this mess has to go to a certain type of fellow, rather than an individual….
The kind of gormless fool who believes what he wants to believe, his cap permanently doffed to those he thinks are his betters, a man who even as you read this will be shopping for his red , white and blue bunting to celebrate seventy years of a woman who continues the linage of a family not noted for anything except it's obscene wealth and privilege.
Ach, that's too deep, too profound and too obvious.
So, dopey Douglas Ross it is , then.
Again, for not even having the decency any more to pretend he has any honesty or integrity as once more he changed his opinion on whether or not that lying piece of shit in Downing Street should keep his job, or, as popular opinion seems to favour, be dragged naked through the streets of Westminster by a cheering mob.
There is no suggestion that he's waiting to receive his overlord in this image…
Yesterday, we had this….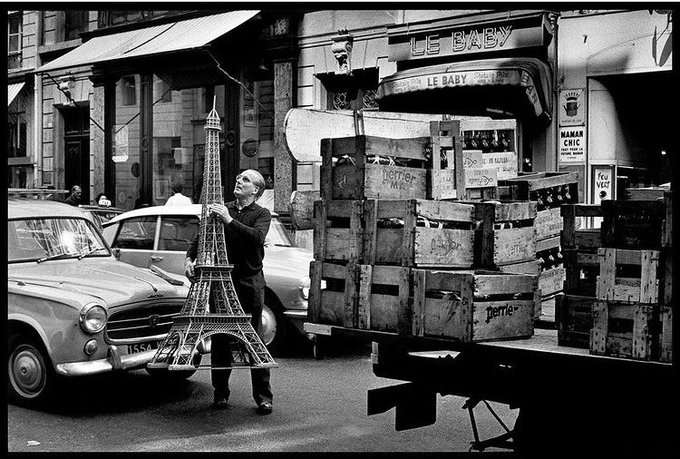 I said ..Go and get a shower  
Today