Daezen Maeda is the first player to sign for Celtic this summer.
Although there was little doubt he would commit, and the club haven't made a bug deal of it. His loan became permanent and as soon as they can get him to sit down, he'll sign his new contract.
Media reports indicate that Jota and Cameron Carter Vickers will follow suit shortly, despite what else you might read, and although it hasn't come from the ranch, the word is all three signings will be unveiled at the same time,
None of that is unexpected.
But there is something else in the wind, all we have to do is try to work out what.
What we can assume is that it will be very good for Celtic, or very bad for "rangers ".
Over the last decade or so that the diary has ran, the predictability of the mainstream media has been a regular feature, and it's fair to say there are certain signs one doesn;t even have to look for that precede a major story.
Like this, from the Herald yesterday….
EXCLUSIVE
The Rangers heroes who became Ibrox legends as the
Barcelona Bears were crowned European champions
It's from the crayon of senior Rangers writer Chris "Union " Jack.
It had to be . Nowhere in the annals of European football history is there anything that states that Rangers were ever crowned as European champions.
Thats because they were never European champions.
And, largely because they were placed into liquidation in 2012, they never will be.
The Herald, it seems, has only a loose relationship with facts.
Something that, for example, fishermen might want to consider before heading off on a two week voyage into the north Sea with a copy of the paper on their laps, open at the Weather page.
So what does Jack say in this ,er, report ?
IT is 50 years since Rangers beat Dynamo Moscow – thanks to two goals from Willie Johnston and one from Colin Stein – to lift the Cup Winners' Cup.
The Barcelona Bears remain revered to this day and they remain the only side to have brought European silverware back to Ibrox.
They are also the only side to be prevented from defending a European trophy, as they were banned from the big stage due to their supporters rioting, because at 3-2 ahead, the Ibrox side were taking a pounding from Dynamo Moscow, so their fans staunchly invaded the pitch to help their defenders out in their hour of need.
The trophy was presented to their players in the dressing room, and UEFA offered to pay for their taxis if they would just get out of town.
These days, of course, their support rarely invade the pitch because that involves a level of physical activity which s beyond most of them, though granted one or two have been known to roll down the stairs and land on the pitch,
Back to Jack, and his Barcelona Bears, who were the first team to win the Cup Winners cup whilst not actually winning their domestic cup competition…
Actually, let's not.
It's probably bullshit anyway.
But bear..no pun intended…in mind that Radio Clyde's Superscoreboard also referred to them as Scottish cup Champions along with the BBC, you get the idea that despite not being the champions, they'd sort of prefer it if you called them that anyway.
A bit like how they'd rather you called them Rangers, when in fact they're merely just a basket of assets snapped up by a venture capitalist.  Which is exactly how they were described by the venture capitalist who snapped up the basket of assets.
Celtic will, it seems , spend £14m or so securing three players that were a major part of last seasons double trophy winning season.
There are unconfirmed stories doing the rounds that the total spend this summer will be more than double what is already being spent.
That may be the reason for the good news bears stories.
That alone ..a spend of over thirty million quid …is way, way beyond their reach.
Mike Ashley wants his cut, which might actually turn out to be the whole club, or at least a sizeable chunk of it, and like the news he won his court case, don;t expect to see that in the headlines.
Then there's Cinch, who without a shadow of doubt will not pay the full amount they're due in a fortnight or so, as the SPFL are in breach of contract, largely down to "rangers " not displaying their logo , either on their shirts or anywhere else in their ground.
That will cause the other clubs to turn on the Ibrox outfit, although they will not get the support or coverage in the media they deserve.
Or could it be that the reported exodus of several players means that the cash strapped outfit can;t afford to replace them ?
Calvin Bassey, who has played quite well a couple of times this season has been touted as a £25m player, and I'm quitye sure that anyone looking for a defender with that sort of money will be looking at him, in the same way that those with huge sums to buy a striker were falling over themselves to buy Morelos, or anyone needing width would buy Kent.
Thats the player, not the county. Although it's only a couple of letters away from being both…..
Then there's this….
 Rangers are in contact with UEFA & FSE over "major concerns" around treatment of fans at
#UELfinal
 Facilities at the ground questioned including a lack of bottled water which caused fans "severe distress"
 Supporters asked to complete a survey outlining their experiences
With paramedics at the ground, and presumably a hospital nearby, it's quite surprising that there has not been a single report of anyone requiring medical attention, which leads me to believe this is another deflection, another line spun to the hordes to deflect away from something else,
Something is heading down the line that they want to hide,
Something isn't right, as they say in science fiction, there's a disturbance in the force.
Hopefully, where that lot are concerned, this time it will be permanent.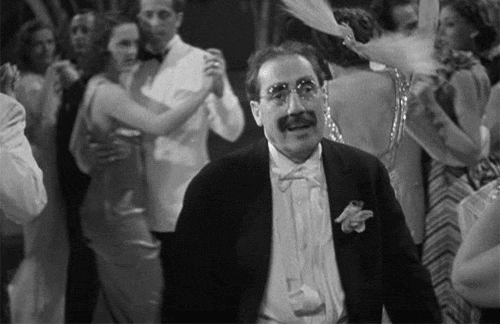 On Monday, we had this…