Celtic supporters went on the rampage in Glasgow on Saturday night, according to some, er, reports, that emerged yesterday.
It was that bad that council workers had to clean up the mes while the rest of us sleep.
To be fair, and I'll try to be as impartial as I can here, rather than lower my own standards ( what standards ? -Ed ) to those in the mainstream media of whom it might be argued have their own agenda.
There were early indications of trouble when fans were seen heading into the Merchant city area of the town, with suspicions they may well have even been carrying weapons.
One shop, which didn't have any beer left came in for quite brutal remonstrations…
As for Glasgow Green, there was no actual trouble but the atmosphere could be said to have been malevolent…..
In an attempt to even up the misbehaviour of the supporters of the two glasgow sides, the media went into overdrive around Celtic supporters and their joyous and peaceful celebration.
That's fair enough, and we have to acknowledge their contributions as our support will be compared to another club/company's support later this week, and let's be honest, the other lot are likely to win any bad behaviour contest on the away goals rule.
Stewart Paterson, the political editor of the Glasgow Evening Times, tweeted his disgust at the actual carnage left behind.
Glasgow's city centre has been left in a total state this morning. Broken glass, cans rubbish all over the place. It's worse than my pics can show.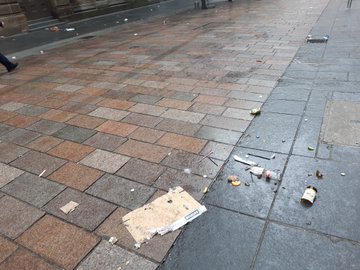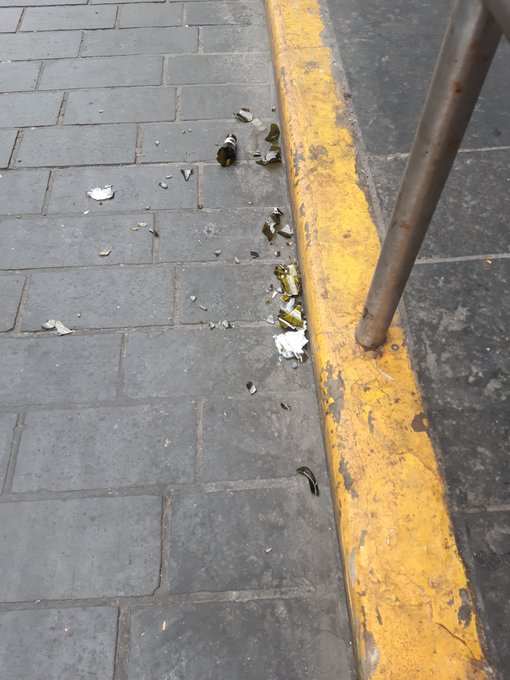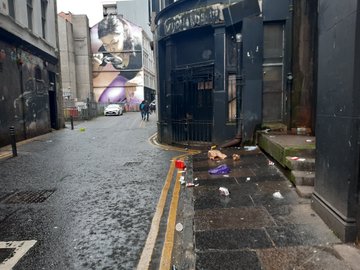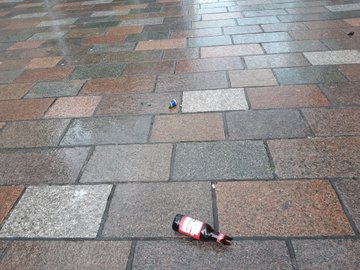 That last one is particularly disturbing as it looks like there might be some beer left in it, which points to the perpetrator just not caring any more.
Look on the bright side, such devastation could be the precursor for an indepedent Scotland winning the Eurovision Song Contest, as beleagured Ukraine did on Saturday with their charming little ditty " Putin Is A Bastard ".
Incidentally, Ukraine will now host next years competition, and will make history as it will be held in an open air arena for the first time ever.
Paterson faced a deluge of criticism for his somewhat curious decision to wander around glasgow taking pictures of litter, and there were questions asked about his impartiality…
Some Olympic level conclusion jumping on here re my post about litter and broken glass in city centre. I didn't say who was responsible because I don't know. Is it any worse than any other Sunday? I don't know 
I have tweeted and written about litter regularly. I don't care who wins the Scottish premiership, I don't care who wins the Europa League. I care about the state of my city. Put litter in a in or take it home with you 
If you want to make it all about Celtic and Rangers carry on. But leave me out of it. I am not interested. Enjoy your celebrations  
Fair enough.
And he has tweeted about litter on a number of occasions, three occasions, in fact, since 2017, according to the twitter search facility.
But that's neither here nor there.
And who am I to question his impartiality ?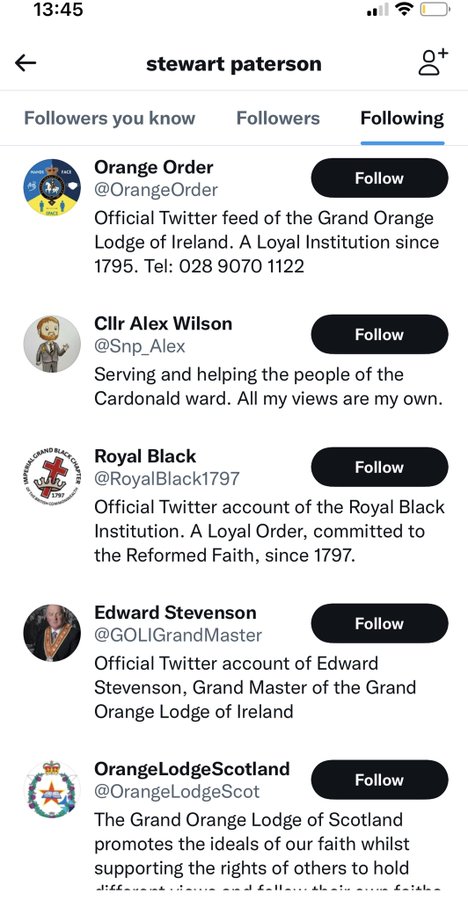 The Sun went one better, or at least hack Laura Menendez did.
When she reported on the carnage, she couldn;t even be arsed to go out and take any pictures, instead opting for some older ones….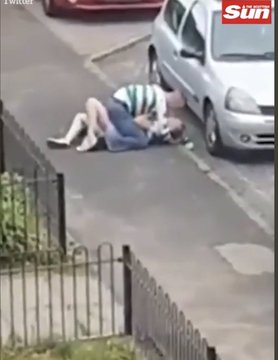 This act of violence was either a repeat of an earlier outrage….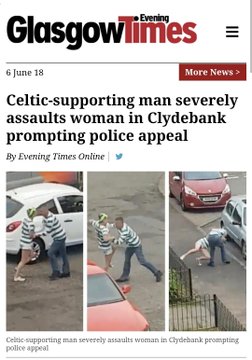 or lazy journalism. Journalism with an agenda.
It's not difficult to work out which.
BBC Scotland had it's own version of events.
Six arrested as Celtic fans celebrated title win
Police have described the level of anti-social behaviour as "unacceptable" as Celtic fans celebrated the team's title win on the streets of Glasgow.
It was followed by the Scottish Premiership trophy presentation.
Chief Supt Mark Sutherland said officers made six arrests over the course of the evening.
Four fixed penalty notices were also issued.
The force said a proportionate policing plan was in place which prioritised public safety and sought to minimise disruption to businesses and communities.
Chief Supt Sutherland said: "While there was an unacceptable level of anti-social behaviour and littering there were no serious incidents or disorder.
"There were some outbreaks of minor disorder and our officers acted swiftly and robustly to prevent escalation and protect safety."
The post-match celebrations, which featured flares and smoke bombs, left the streets around Glasgow Cross strewn with discarded rubbish.
Glasgow City Council paid tribute to cleansing teams who cleared up the litter left behind following the celebrations.
"Please remember to bin your rubbish or take it home with you… it is not acceptable to leave it behind of damage infrastructure," they tweeted.  
Four fixed penalty notices ?
That's almost Downing Street levels of criminality.
And six arrests ? In a major city centre, on a Saturday night ? After an early kick off ?
Each and every Celtic fan should form a massive circle and give the guy in front a pat on the back.  Saturday's celebration were an example of how to celebrate peacefully, respectfully and enjoyably.  
And you can sense the disappointment in the establishment, given the impending national disgrace that's about to make European headlines.
So much so that Graeme Souness, a former Rangers manager , told fans of the former Rangers that….
"This is a message for everyone going to Seville.
"Go there, enjoy yourselves, have a super time. Our team has done incredibly well getting there. 
When you think of the journey we've been on for the last ten years to be now playing in a serious European final, it's a fantastic achievement.
"They've done their bit, now it's your turn. You have to turn up and behave yourselves. Have a party, but behave yourselves.
"You're going there as an ambassador for this great football club. You must go there and behave, otherwise we'll have all the headlines which can damage us for a long, long time.
"Please go there and behave yourselves. Have a super time."  
This echoed the pleas from Stewart Robertson, their chairman
"To supporters with or without tickets, go and enjoy yourself, go and enjoy the occasion. I remember in 2008 thinking 'will I see Rangers in a European final again?'
"It is fantastic. Go and enjoy the occasion, go and be a good ambassador for Rangers.
"We are going to a beautiful city, in Seville, go and enjoy the city but let's go and do it in the right way, the right manner. Go and enjoy it, have a good time.
"Regardless of numbers go and do it, respect the city, respect the locals, there will be people going about their day-to-day business. 
The people of Seville also had a message for the Ibrox support…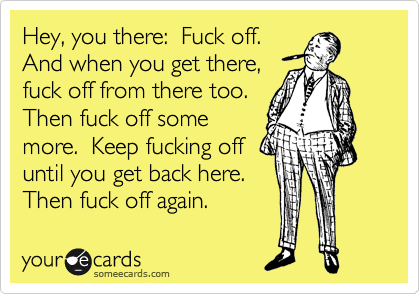 Speaking of which, they're getting all excited at Ibrox about this weeks game….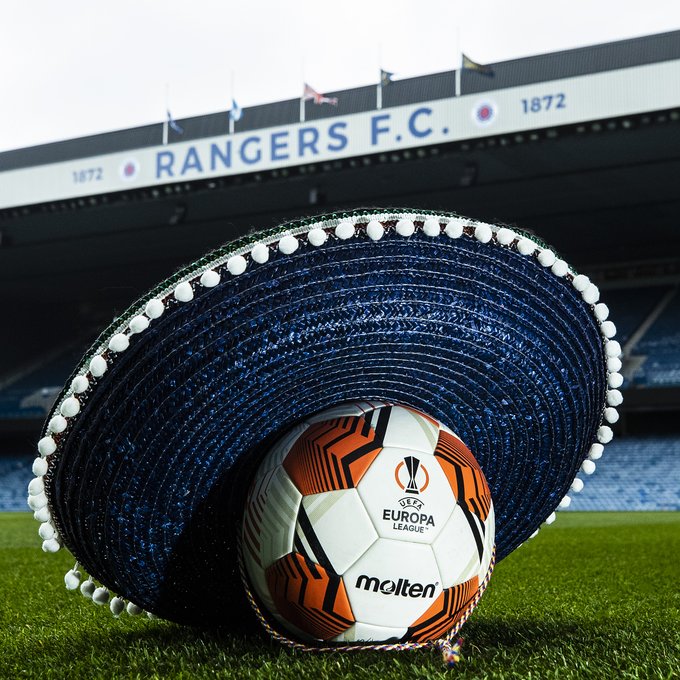 Looks like the Sevillians have told them it's in Mexico.
 One reply to this tweet deserves a mention…..
 Yesterday, we had this….
R.St. Parsley 
 "Have ye seen this,  gaffer ? A feckin receipt fae Cash Converters made oot tae a Mr. Douglas Park ? !  
 Today….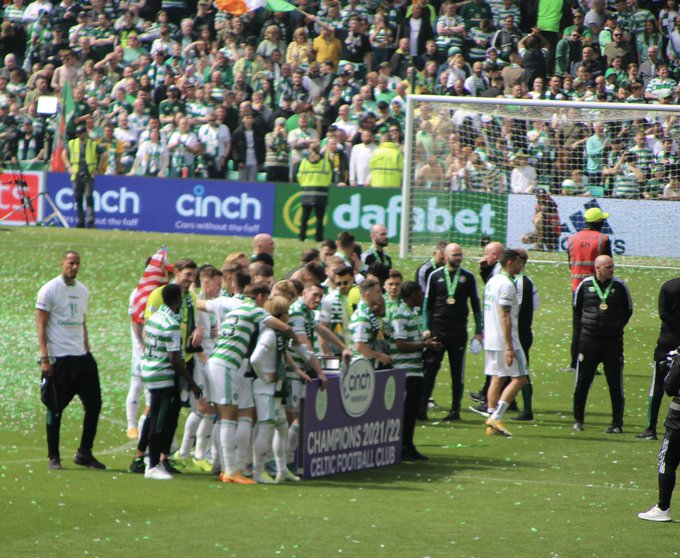 And I leave you with this, a summary of Saturday lifted shamelesssly from Sentinel Celts, written by Brogan Rogan Trevino…. which I think sums our club and our support up beautifully…despite what those nasty reporters say….
Romeo Erwin Marius Castelen has seen a few things in football. The former Dutch International has taken to the field for clubs such as Feyenoord, Hamburg and the Western Sydney Wanderers amongst others and yesterday he found himself and the beautiful suit he was wearing seated next to an equally stylish Italian ….and my sister.
"Who is the beautiful, stylish and very charismatic man sitting next to me?" my sister asked.
"I'm your fucking brother!" I told the recently retired halfwit sister before catching on that she actually didn't mean me!
Meanwhile, the beautiful Romeo was oblivious to this idiotic exchange as he was too busy filming the crowd, the stadium and muttering "unbelievable" to himself over and over again!
Despite hanging up his boots a good few years ago, Romeo looks as if he could still play but these days he has to content himself with being an agent and his beautiful grin got even wider when his latest client scored with an overhead kick.
"Unbelievable" Romeo said yet again and not long after he and his beautiful suit were doing the huddle as if it was the most natural thing in the world!
Immediately in front of me an older man and his pony tailed wife were also filming while sporting smiles wider than the Sahara desert. These were the parents of João Pedro Neves Filipe and both wore shirts which simply said "Jota" on the back. They too huddled as if there would be no tomorrow!
I have often said that strange things happen at Celtic Park and that for some it is a place where they find their soul, their sense of being, and that inner thing that takes you through life.
Nir Bitton cried while giving an interview this week, Tom Rogic couldn't walk from the centre of the pitch to the dug out without crying yesterday and in the stands thousands of us found that we had to inexplicably wipe something from our eyes.
The beautiful Romeo saw this first hand and stood with his mouth open before saying "unbelievable" for about the sixty fifty time.
Yesterday I saw several strange things at Celtic Park. Wee things, on the face of it, casual and unremarkable things, but things which, I believe, are hugely important and significant.
I watched as each and every player and member of the Celtic coaching staff eagerly grasped the outstretched hand of the club CEO and exchanged not only warm words but a significant hug from the man at the top of the club. I had never seen that happen before.
The hug exchanged between Nicholson and the man from Australia lasted only fractionally longer than the lengthy hug exchanged with the club captain and it was very clear that there is a significant relationship between the three.
I never witnessed anything like that during the Lawwell years.
I watched the entire coaching staff gather for a photograph with the trophy and here again it was obvious that this was a group who were a team amongst themselves and who were more than content with whatever it is that Celtic brings to the inner soul. I had never seen that before.
Yet I also saw a forlorn Christopher Julien walk around the pitch – a man alone, divorced from any smiling group – while taking pictures in such a way that you just know he will never experience days like yesterday again.
His demeanour was in stark contrast to all around him and you could sense the sadness which seemed to seep from his every pour. Maybe he has a regret or two to overcome?
As I watched him Mark Crosas came to mind. The Spanish player didn't stay at Celtic Park for too long, yet recently he stated that his time in the hoops changed his life forever as the club and all it means, on the pitch and off, grabbed his soul and never let go.
Hopefully, Chris Julien, will feel that way too one day.
At full time, a young man to my right pulled out his phone and dialled a number which would make another phone ring some 3,400 miles away. The caller had come from downtown Burbank Los Angeles just to see Celtic lift the trophy. He usually jumps into his car at around 4:00am and drives for 40 minutes to a pub to see home games and is normally joined by another 150 or so Celtic fans.
This time though his call was to London Ontario and when the call was answered he could barely hear his 91 year old grandfather at the end of the line. The old man had been watching the game somehow or other and had taken in the vibe within the stadium where he used to be a ballboy back in the 1940's!
Imagine that! A grown man from LA calling "Gramps" in Canada on speed dial to celebrate the exploits of an Australian, some Japanese, a Greek and various others in the east end of Glasgow.
It was a call that crossed oceans and generations.
Unbelievable – as Romeo would say!
Most of us have never come close to playing for Celtic or participating on the pitch in any way.
Yet for us too, the club, the ground and all it means has invaded our souls and will never let go. Somewhere above, Fraser points out that Celtic is more than a club, more than a sporting body, or a company, or a group of players or anything like that.
It is something I can't quite find the words to describe.
But sitting with friend and stranger alike yesterday I came away with the feeling that we all belonged – no matter where we were from or what age you were or whatever your background was.
Several times I wiped away a tear as I watched people exchange hugs, smiles, handshakes and words of affection and appreciation. This is what it means to be Celtic I thought – and I stood there and I believed. I will always believe.
And I think even Romeo now believes!