The word on the street is that Cameron Carter Vickers will join Celtic on a permanent deal this summer.
According to SBI Soccer ( I don't know either ) , advanced talks are ongoing and the price will be £6m , rising to £10m if there are any add ons.
So stop singing about the demise of protestants and the club saves money.
Carter Vickers has been watched by a few English sides, such as Burnley, Watford and Barnstoneworth, but the lure of the Champions League should prove too much to resist.
And as an American abroad, the natural tendency to take up residence near oilfields will also come into play.
Personally, I'm very fond of Americans and the USA, and have plans to move there later in life. I'm going to get a fork lift licence and set up a pall bearing business.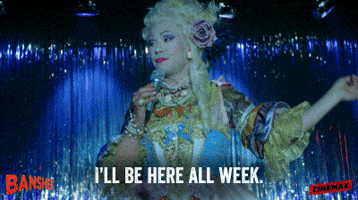 Meanwhile, Ange Postecoglou did his weekly press conference yesterday, and played down a few fears that have surfaced among the support.
Well, me, at least.
"If it's all been about pressure, when you have lost three games out of your first six, and you know that for the next 32 games that you probably can't lose another one, or maybe one more, there's a hell of a lot of pressure there, you know. 
Er, we did lose one. Last week.
My concern is that the players might be tired, may be afraid of making mistakes, and have spotted that three in midfield doesn;t always work.
"But we haven't thought that way so we're not going to change our thinking now. Back then, what was important to us, was that in each game we try to play our football and approach every game in the same manner and keep building on that.
"And that's what we'll do for the next five games. I know people maybe now just look at it and think 'they are in a good position here – they might be able to win it'.
"But we've been working under stress and pressure the whole way through. And I think when you do that, it almost becomes normal to you that this is just another week where you have to win a game of football."  
He was going to say that any defeats will be taken on the chin, wasn't he ?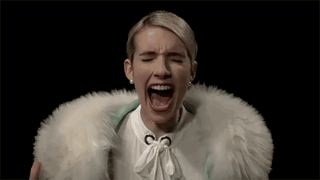 It might be just me, but I'm a little worried that he's a little too laid back, almost to the point of being horizontal, and although he's perfectly right when he says…
"…. It's about what we do. We're five games out, we know that four wins gets us the trophy so we don't have to worry about anything else and we haven't worried about anything else. " 
Er, the next two would pretty much do it. Three in a row assures it.
That's a very strange statement, and adds to a growing disquiet , not just from me, that the manager isn't quite as animated, or even motivated, as he has been .
In fact, that's a feeling I've had for a couple of weeks.
Or perhaps, and there's quite a bit of support for this theory, I'm just full of shit.
Speaking of those who may contain excrement, Ally McCoist has spoken….
"These two clubs, get your heads together and get rid of the nonsense.
"Away fans must be allowed to travel to each other's grounds in numbers.
"The atmosphere on Sunday was magic."  
He wants the Glasgow clubs to get their heads together and get rid of the nonsense, and surprisingly he's not referring to the same club nonsense, or the 55 titles nonsense.
He wants away fans in grounds, and has conveniently forgotten who started this "nonsense ", why they started it, and doesn;t even want to consider what sort of nonsense we'd have seen had last weeks game gone to penalties and his favourites eliminated.
McCoist , for some reason, is held in sway by the media and the Ibrox support, despite him being a major figure in the new club fleecing fans by telling them it wasn't a new club after all.
All for just expenses, of course….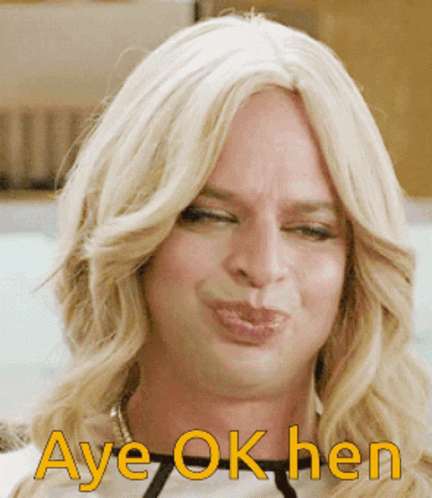 Oh, and a huge salary and a million shares.
McCoist more or less saved Green's entity which threatened to crash and burn very early in it's existence as he got the customer base on board, and the rest, as they say, is history.
Broken history, but still history.
The Ibrox club/company play today, and failure to beat Motherwell will set up a title winning opportunity next week at Celtic Park, should the hoops beat Ross County,
With the SPFL continuing their appeasement policy by allowing the shifting of their game , one is beginning to feel that history is repeating itself , and when they appease that lot, it's usually to avoid discussing the more important issues, such as fiscal responsibility, religious hatred and racism, all of which are bubbling under the surface in the cauldron of hate.
Maybe that's why I'm feeling a little uneasy.
The cancer that almost ate our game, and indeed,  our society, is back , and it's a little more agressive this time,
The problem is, no one seems to want to tell the patient.
Yesterday, we had this….
Una 
 In the future, don't trust Dermot and Peter, they'll fuck up ten in a row, and you'll be the fall guy  
And today….