Celtic head to the frontier town of Dingwall this weekend, the idea being to get last week's defeat out of their heads as quickly as possible and get back to winning ways.
Maybe it's time to freshen things up a bit on the field.
Reo Hatate thinks so.
"Since my debut against Hibernian I've felt the intensity of the European game and played a number of games.
"The fact that I've kept getting appearances shows that the team trusts in me and that's given me a lot of confidence. 
"But for what feels like the first time, I'm definitely feeling emotional and physical fatigue.
"It's been three months since I arrived in Glasgow and getting used to a new environment on and off the pitch has been trial and error.
"In Japan there were ways I could refresh myself and take a mental break but that's difficult when you're playing so frequently.
"There are times when I can't make a run on goal, or hold back on the attack to preserve the team's balance, and I have to recognise my fatigue. 
"For the national team I had to go to Australia, then Japan, and back to Scotland.
"It was my first call-up as an overseas player and I was confronted with the difficulty of maintaining your condition while travelling and then immediately having to get results for your team.
"When you're away from your team on national team duty there's a chance you can lose your position.
"My first day back at Celtic there was a moment that I saw two balls and was clearly jet lagged.
"But in Europe you need to be tough enough to stay fit and fight for your position."
"I definitely feel tired but I want to keep doing whatever I can to help the team win the league.
"I think I'll become tougher and stronger as a result."  
If he's feeling the strain, then maybe it's time to let him have a bit of a rest. The squad has more than enough depth to cope, and it may also be indicative that the "intense " training the players are going through due to the lack of midweek games is starting to show.
The shock to players systems earlier in the season resulted in injuries, and one or two hamstrings appear to have snapped again, with Josip Juranovic reportedly out for the rest of the season.
Tony Ralston can cover there, with little real loss to the team, and Matt O'Reilly is a capable deputy for Hatate, and if anyone else is feeling the strain, then regardless of how much they want to play, then the manager needs to be ruthless and swap things about a bit.
Fortunately, Giogios Giakoumakis is back in training, which means he may well resume his partnership with Daezen Maeda, and that will help a bit.
Having seen "rangers " kick , scratch and claw their way to a Scottish Cup final, Ross County will no doubt try to do the same, and Celtic need a wee bit more steel to stand up to them.
Leagues are not won by playing easy on the eye football, sometimes you need to get down and dirty when required.
County manager Malky Mackay is aware that Celtic will be looking to get back on track….
"We've got Celtic this weekend, off the back of their semi-final defeat – which means there is a wounded animal coming up here. 
"By the same token, they are also realising their great rivals, the team they are vying for the league against, has just beaten them.
"They then have a huge Old Firm test the following week. It is going to be hard for them.
"Rangers are just sitting there, having got through to a final and riding high in Europe, with a fantastic semi-final ahead of them.
"Every one of the teams in the next few weeks are going to be absolutely at it. There won't be a manager allowing their team to drop." 
He has done well to get his side into the top six, and no doubt will be a candidate for Manager of the Year, especially as Celtic managers tend not to win that award because they have more money to spend and should win trophies anyway, and their recent win at Pittodrie is an indicator of how far they've come.
Well, sort of.
Everyone beats Aberdeen these days.
Our game is on Sunday, and closest rivals "rangers " have the chance to put a wee bit of pressure on when they face Motherwell tomorrow, unless they've changed it again to help the ibrox side attain European dominance.
It's not known whether there will be a 96 gun salute before their game to celebrate the Queen's birthday, nor are their reports of abseilers, fly pasts or tank parades, but they might well look for a distraction of some sort.
Internet search engine Google has some heartbreaking news for them….
https://twitter.com/i/status/1516785829917741056
Apart from that, their former manager Steven Gerrard has put his foot in his mouth again, with an astonishing revelation that shows his heart was maybe not entirely with the ibrox club when he was there…
"Up there, Celtic v Rangers, it's constant. In press conferences, in the streets or the supermarket," 
"It's intense. It's an intense rivalry and unless you are actually in it you don't realise how intense. I can say this now because I am out of it, both atmospheres are sensational.
"Really top. I almost say to myself now, out of hindsight, should I maybe have gone up to one of them rather than go to America? But I probably went to America for different reasons. They are fantastic games to be involved in, not at the time, you just want them out of the way and you want the right result."  
Apart from regretting not playing for Celtic, he also kind of reveals that he wouldn't have minded treading the semi retirement path others ,such as Ian Wright and Roy Keane took, which is somewhat demeaning as well.
Or perhaps he's just confused, like Wayne Rooney who tried to rejoin Manchester United  when he heard ten hags were coming at the end of the season.
Barry Ferguson , formerly of Rangers and now linked with HMRC's investigations bureau, has a column in the Record, and he questioned Celtic's mettle as they head towards another title, wondering if last weeks defeat is the start of a tailspin for the hoops..
"How do they recover from such a crushing disappointment? Have they really got the bottle for this battle or not?
"Personally, I think they do. I fully expect them to come back from Dingwall with all three points.
Er, thanks for that , Barry.
And speaking of people who really shouldn;t speak at all, it's time for this weeks Etims
Knob of the Week  
Neil Lennon has been talking again about last season, and claims that some of his former team mates stabbed him in the front when  things started to go awry as the hoops tried to win a tenth succesive title.
After this particular bombshell, he went on to say…
"'A bu-bu-bu, I didn't mean it like that'."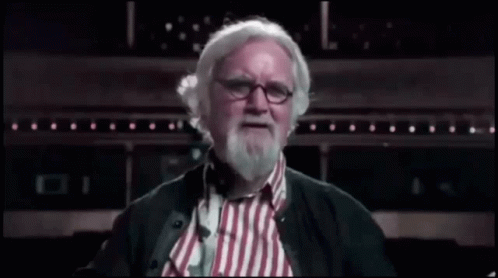 Lennon is now the manager of Omonia Nicosia, who making washing powder, ( Are you sure?-Ed )
Stick to that.
And let the rest of us gradually purge last season from our memories, and then we can remember what he did well.
Which gives me an idea for a caption competition….
Be respectful.