And free my soul.
We all certainly got lost in the rock and roll last night.
Sometimes you get a football match, sometimes you get an event.
Last night was an event.
From the very start…..
Was there as the Sevco players came off the bus at Celtic Park. Bit of banter was had. Their players heads were down and they shook in fear. It was beautiful sight to behold. A Glasgow welcome.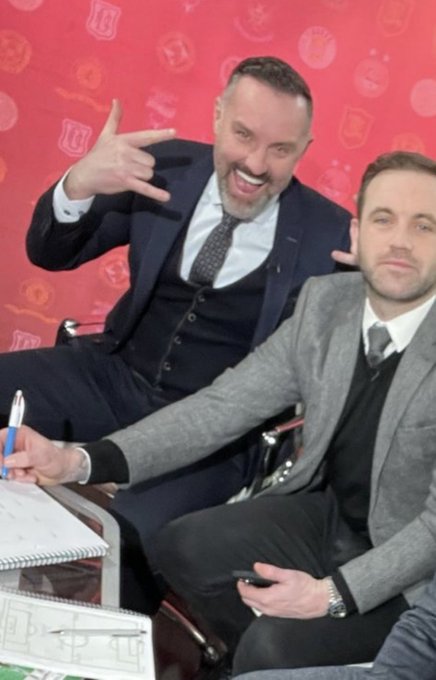 through half time…..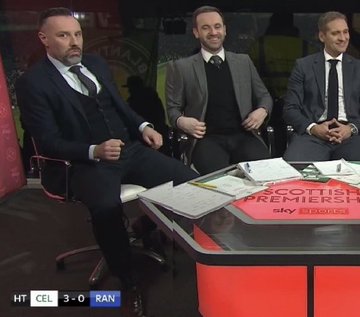 to the very end…..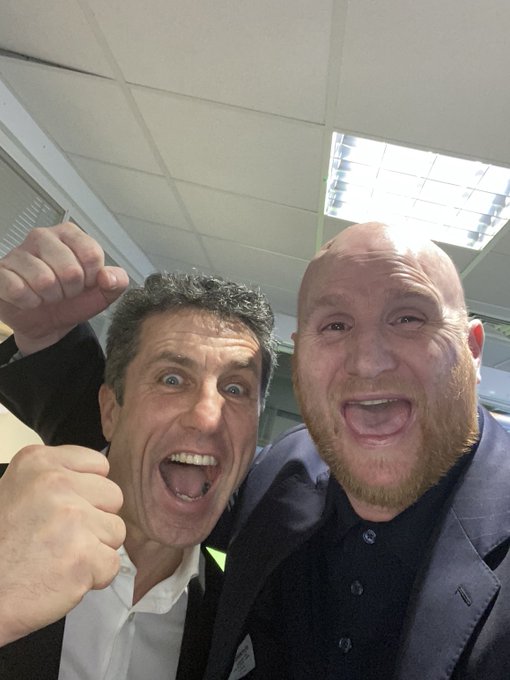 In fairness to the reigning champions, they made a game of it for nearly five minutes, until Reo….oh meo…oh mio…opened the scoring , and for about half an hour Alan MacGregor , who was due a good game after some recent howlers, held off the inevitable.
 Celtic scored two more before the interval, and after that took things easy as there are more difficult games to come, including Motherwell, Raith rovers and Bodo Glimt.
 Such was the pace and energy of Celtic early on, even Bobby Madden struggled to get his influence on his team, even calling a halt to proceedings after the first goal to see if he could disallow it as two "rangers " defenders had bumped into each other…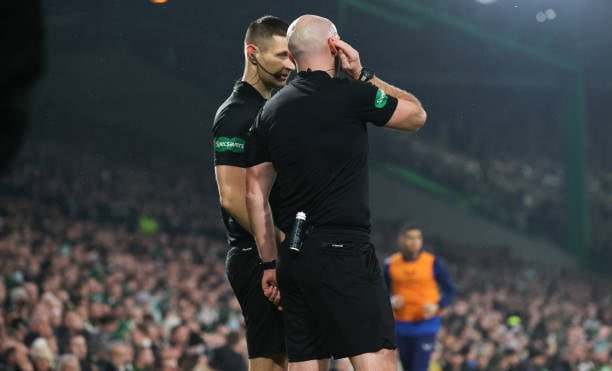 Largely unnoticed at the time, and forgotten about in the whirl of activity, this is exactly what he was doing, and one can only wonder what the consequences would have been if he had set a precedent and ruled out the opener.
 If the Ibrox men were downhearted before the game, you get the idea of how they felt during that first half from this image of Conor Goldson, who at least can console himself with the thought that he won;t have to put up with it for much longer….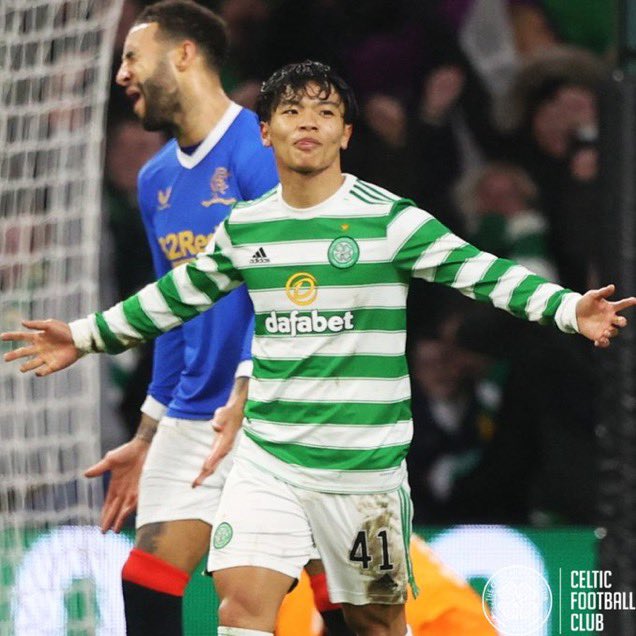 Celtic were simply immense last night, and an indication of how immense they were is that although Reo Hatate won man of the match, there were considerable arguments for Juranovic, who had his best game so far in the hoops, Taylor, who, er, had his best game so far in the hoops and even Calum MacGregor, who in his Fenian of the opera disguise fooled no one.
 He conducted the orchestra and made a symphony of the play. Everything went much more smoothly with him holding the baton.
 Others, such as Georgios Giakoumakis played their part, his physical presence terrifying and disorientating their defence, and as such should also gain praise for his contribution.
 Jota and Abada also stood out, because quite simply they too scared the living daylights out of the players already enshrouded by perpetual darkness.
 And then, of course, there was you.
 Celtic Park was a seething cauldron, of the kind that should intimidate opponents……
 The performance also confounded one or two experts….well, when i say experts, I mean bitter twisted fuckwits who at best should be gainfully employed digging holes and filling them in again, and not offering their opinions on serious matters…..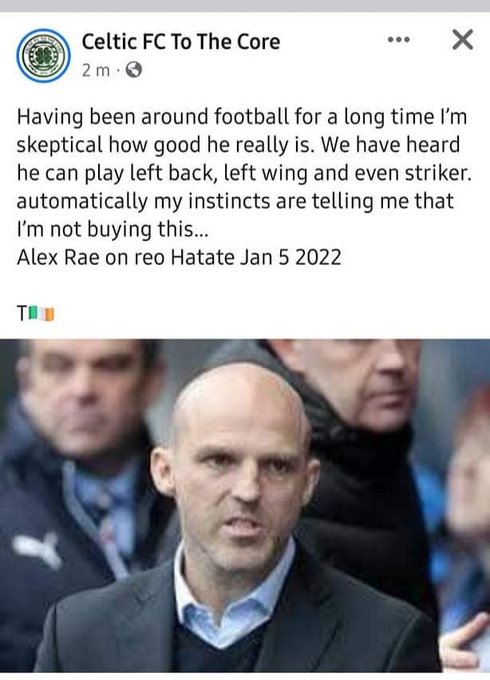 If i was him, I wouldn't spoend too much time relying on my instincts, and maybe get someone to help me with things such as crossing the road, or touching surfaces that say "Hot ! don;t touch ".
 Even more bitter is Neil McCann, pretending to know what he's on about, who lamented the first goal in The Sun, which itself pretends to be a newspaper…..
"When Bobby Madden looks at the player (Bassey), his only concern should be for the player.
"That player is lying sparkled, out the game.
"I think the referee's responsibility first and foremost is to protect the players' safety and I think Bassey looks totally sparkled.
I think the play should have been stopped.
"Giovanni van Bronckhorst said after the game that Rangers should press it better but I think the player's safety is paramount."  
Then there's the self proclaimed wise old man of football, the voice of alzheimers himself…Hugh Keevins, who last  Sunday wrote;
Celtic will start as underdogs when they face Rangers on Wednesday night. Second favourites to win on their own ground. 

On a night when the only Rangers fans there will be in the away section of the directors box and on the television gantry. 

How could it be any other way? 

Ange Postecoglou will be without his captain and inspiration Callum McGregor and his top goalscorer Kyogo Furuhashi. Not to mention his most creative midfield player Tom Rogic. 

I am on record here as saying I think Rangers will go through the remainder of this season without losing a game. 

I would have tipped Giovanni Van Bronckhorst to get out of Celtic Park with nothing worse than a draw no matter who was playing for the home team. 

But with half a team out due to injury and international football being played on another continent, the odds against Celtic winning are even greater. 
It still amazes me that Keevins and Rae have a radio show.
Ibrox boss Gio van Bronckhurst even had a moan at the ballboys……
As Football Scotland reported….
Boss Gio van Bronckhorst was unhappy with the ball boys' conduct though as they were seen time-wasting and kicking the ball away throughout the match.
Ref Bobby Madden was forced to speak to a Celtic steward about their cheeky antics, which raised the eyebrows of Sky Sports commentators Ally McCoist and Andy Walker.
Ex-Hoops striker Walker insisted GVB "surely has bigger things to worry about" while Ibrox icon McCoist joked: "I have to be quite honest I think the ball boys are doing Rangers a favour'."
Talkshite Radio said ;
It remains unclear what gesture he was making, yet the ball boy was clearly letting Gers' No 1 know how delighted he was to see their side take the lead.
Oh, i think I spotted it.
After the game, Ange Postecoglou carved an even deeper notch into the hearts of Celtic fans……
"We're upholding the values of this club. I want them to be proud of us. I hope they are on the journey home. We had 60,000 in – I'm sure a lot of them walked in with problems in their life, tonight we made them forget that for a while & that's something special."
Yes, it was.
Yesterday we had this….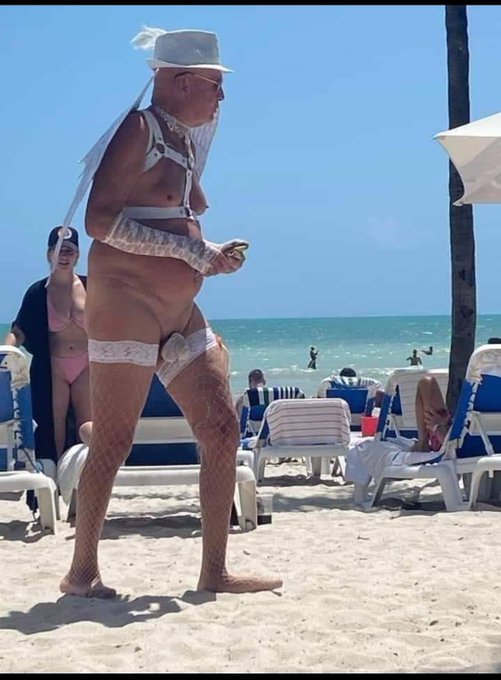 Kevlar 
 Ralph Malph on the beach in his hometown of Dunoon.  
Well, there goes my cloak of anonymity.
Today….I have to know…what were they really saying ?