Celtic have the chance to regain the top spot in the league tonight.
Thats the point of tonights game.
We're about to be bombarded with all sorts of old firm nonsense as the desire to keep the brand alive comes alive, but through all the dust and smoke, it is just three points and it is a chance to mark the beginning of the end of the brief reign of the new club/company as champions, and send them a further step closer to the Graveyeard of Badly Run Football Clubs.
Manager ange Postecoglou is giving nothing away about any possible line up, but that won;t be becuase he doesn;t know, it'll be because he doesn't want anyone else to know.
Celtic's build up to this game has been quiet, and even when the media tried to get him to comment on the box office signing of Aaron Ramsay, once again he justified why journalists have chipped in to send off to Haiti to get a wee doll in his image they can stick pins in….
What do you make of marquee signing Aaron Ramsey's arrival in Scottish football?
He is a quality player and when you look at the level he has been playing at for the last couple of years. Club wise he has not played a lot but when he played for the national team he still looked like a very good player. He is good for the league. Ultimately with all these signings, it comes down to performance. Nobody had heard of Kyogo until I brought him here but nobody is going to tell me he is not good for the Scottish game.   
Neatly, he said he doesn't give a shit, mate.
Perhaps he remembers the media blitz  when he signed Joe Hart, who has won everything in England and featured 75 times for the international side and the hacks just wouldn't shut up about the massive impact this big name acquisition would have on the Scottish game…..
Incidentally, this afternoon , Ibrox fans will be given a signing session with their new hero, there's a twist, as the player won't be doing the autographs, but fans can scroll a get fit soon message one or more of his casts…
Their very own weapon of mass distraction.
Just before that another scrote taking notes had asked about Kyogo….
I said Kyogo was weeks away. I am not a liar. Let's be clear about this. I don't want to be asked about Kyogo every week. I said weeks away a week ago, Weeks means weeks. He has a similar injury to David Turnbull and he has been out for a while and you can do your own maths. I am not going to give exact timelines. There is no point asking about Kyogo every week, nothing is going to change, he is out for a few weeks. Once we get closer to him you will see him out training and we'll go from there.  
Or, also translated from his native Strine, "fuck off, mate "
Then came a question about the form book going out of the window for these games, which is "same club Timmy" level bullshit….
I understand why people say this kind of thing because they are big games. From my experience, you would much rather be in good form because that means you have built some kind of foundation going into what you know is a challenging environment.
If you go in not the greatest of form and hoping to turn it on, it can happen, but I'd much rather be in the position where you have good form going into it and you have really strong fundamentals. What you do know is that there is going to be some tension and the pace is going to be quick and there will be some physicality around. All those things will challenge the players but a strong foundation helps you address those things. 
Again, a translation is somewhere along the lines of "Aren't there any adults in journalism in this country ? "
All very calm, really, and all very measured.
There is a possibility that captain Calum MacGregor may start tonight, albeit wearing a mask, but even the dumbest of them will probably recognise him.
Is it worth the risk ?
Postecoglou spoke about the advice the doctors had given him….
Whilst it was a pretty significant injury the medical advice we had was that he could slowly get reintegrated and hopefully with a mask he feels comfortable to play and hopefully he won't be out for too long for us."  
Tough call.
There's pressure on MacGregor to play, but it would be silly to risk further damage unless absolutely necessary, and I'm not sure it is.
James McCarthy is street wise enough to play a holding role, and O'Riley and Hatate can add cover and adventure in the middle,
With Jota, Giakamoukis, Abada , Forrest and even Ben doak available for the three front positions, and possibly even Maeda and Rogic on the bench, we should be covered.
Defence ? Juranovic Starfelt Carter Vickers and Taylor. Maybe even a goalkeeper as well.
We really don't have anything to fear from their attacks. The occasional long ball won;t be a problem, especially if the high press stops them making them.
The Ibrox side will have key man Bobby Madden in their line up, and he knows Celtic well enough by now.
He's featured in one in four of our games this season, and if that run continues he'll pick up a winners medal should Celtic recapture the league title.
Worryingly, this actually means he's the only one the SFA can trust to not be perceived as biased, with Walsh, Beaton Robertson and Dallas all being tainted recently.
And Willie Collum and Kevin Clancy  aren't allowed these games in case they forget who's side they're supposed to be on.
Still, Madden has shown he can be impartial, but that tends to be when the result doesn't matter. Tonight he may well be a little less than even handed.
Still, I'm sure he'll go into the game with his eyes wide open.
Prediction for tonight….Starfelt first goalscorer, and you know me well enough by now…
7-0.
Yesterday, we had this….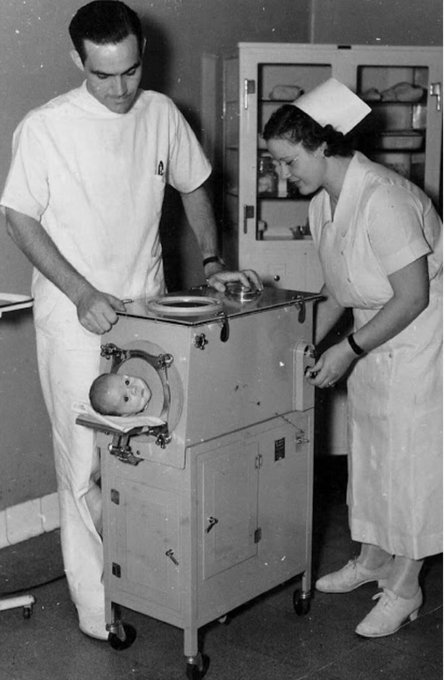 Mattybhoy 
 Quick, turn it aff. That's the sausage making machine,  
Today….you might want to look away….