But not for us.
The transfer window closed yesterday, and because Celtic finally realised it lasts more than just a frantic Sky TV sponsored day, all the business of the club had been done in the previous weeks,
It's almost as though the manager had a plan, Some things will take some getting used to,
If Celtic have to play in early UCL qualifiers, they will do so with a settled squad who have been working together for some months, something we can say we've always wanted.
If Celtic don;t have to play in early qualifiers, we can expect to see a money spinning tour of Japan, which will bring in a few quid, and further raise the clubs international profile ahead of group stage UCL football.
We don't have much to moan about after what has been probably the most productive period of wheeling and dealing since the idea of buying and selling players was first introduced in the days of black and white football.
A few youngsters have gone out on loan, to give them game time, and it seems the gaffer has decided on who he wants to finsih the season with.
Except Alben Ajeti, who decided he wants to stay. He turned down a move to Basel, and they don;t know how lucky they are.
Elsewhere, the headlines will be dominated by the loan secured by "rangers " of Aaron Ramsey from Juventus.
Ramsey can, or could, play a bit, and he's either fallen out with Juve or had some sort of career ending injury…or injuries, and they are happy to pay a substantial chunk of his million pound a month wage just to get him out of the door.
As the media in Scotland goes into overdrive about this stunning and game changing move, no one wants to ask the obvious question…
Why were juventus so keen to get rid of him they offered to pay nearly all his wages, and if he is still the player he was, why has no one else come in for him ?
Indeed, why haven't Juventus just sold him ?
Yeah, tricky one that.
They'll take to him though, until he has a duff game….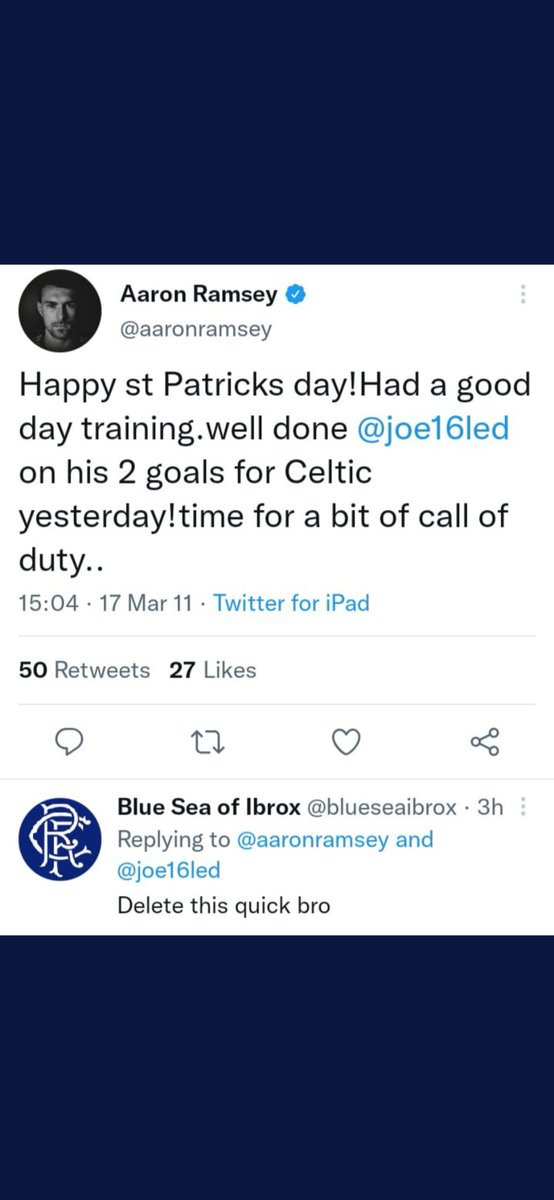 Even before he plays they're telling him about the, er, northern ireland protocol.
Ramsey may well have been in limbo in turin, but at least now he's been released into the gates of hell.
It will also be interesting to see how they take to their other major signing…the loannee from Manchester United, Diallo…or whatever his name is. As Desi mond revealed on the podcast, he's had a few….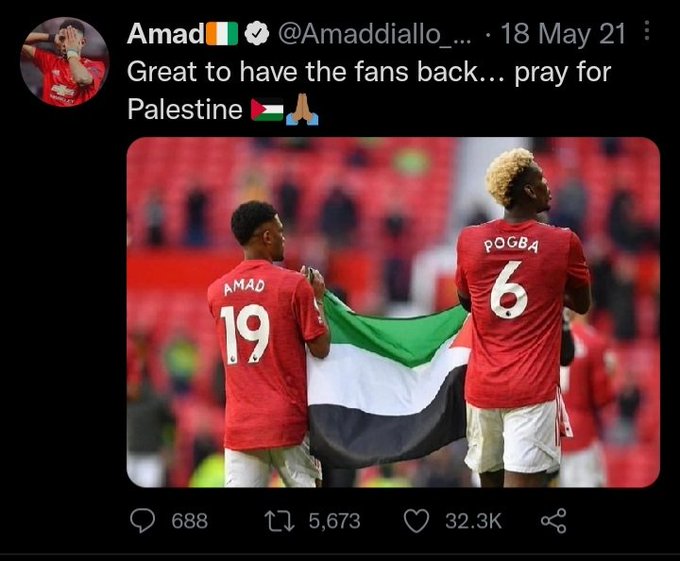 It's also a neat little deflection from the fact that ahead of an important Glasgow derby the champions haven;t strengthened their squad, they haven't sold any of their players who are said to be unsettled, and it's fair to say that it's no secret they need the money.
And they did try….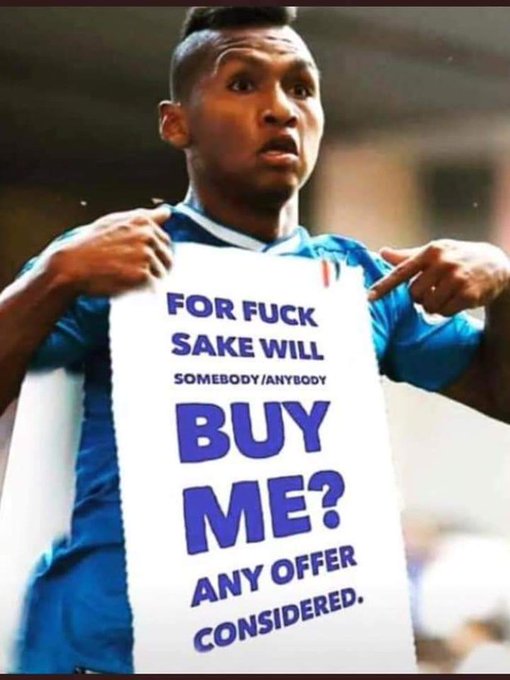 None of the Paterson money, however much it actually was, has been re-invested, which sort of underpins the decision to get out by Steven Gerrard as soon as an offer came in.
Even he could see the writing on the wall, even if he had to get someone to read it to him.
Meanwhile, back at the ranch, Ange Postecoglou is getting his already fired up players ready for tomorrows game, which will show us if they are ready to take the mantle of champions elect.
One thing that worried me against Dundee United was the relative inexperience of winning crucial matches in Scotland in the team, with only Nir Biton, never really a regular, and James Forrest in the side.
Yet it was after they left the field the team seemed to go up a notch in determination, ultimately getting the reward they deserved with the winning goal.
The power Celtic begin games with, and the strength they still have at the end, largely down to the impressive squad, could well turn out to be the difference this year, and as momentum gains, it could be that not one, not two but three more trophies end up at Celtic Park.
There's that optimism again.
Time for a cold shower.
Yesterday we had this…
Caption: The 'H' sound is a tough one to master, try this exercise wee man "have you seen a handsome h…."  
Today…