That was, as weekends go, a fairly decent one.
An Alan McGregor inspired Ross County took a point off "rangers ", leaving it late so that referee Andrew Dallas could do little about it…even he would have balked at adding on a couple of days injury time… leaving the way clear for Celtic to dispose of Dundee United later on Saturday, which in turn would leave Celtic in a position to beat the new club and resume their rightful place at the head of the pack.
On our recent podcast, I said I expected a narrow win, but I think we all agree that we'd have rather it had been less narrow.
Liel Abada scored yet another vital goal with only seconds on the clock which sent the stadium into raptures…and a couple of the players, securing a hard fought 1-0 win.
Jota seemed to enjoy it…..
https://twitter.com/i/status/1487482754660982792
There are even unconfirmed rumours that manager Postecoglou smiled before going out to talk to the press.
Another single goal victory, which has happened about a dozen times recently, may prompt some to think that Celtic are still a little bit short when it comes to scoring goals, and granted there might be something in that.
But that's twelve wins where previous Celtic sides would probably have drawn, and it shows that everyone in the squad is determined to fight to the finish to get a result.
You can tell the fans enjoyed it, and here at the Lennon CSC some of the members are still making their way home after the match.
On Wednesday , Celtic face "rangers " , and a win would mean Celtic are back at the top of the table, with fifteen games to go,
It won't be easy to get there, and it won't be easy to stay there, but at least it's in our own hands.
If the top six, for instance, remains as it is, when the split takes place, there is something else to consider…. the way the fixtures have panned out, to make it fair, two home and two away against everyone, Celtic will have five home games, and "rangers " five away.
I think we know how that will work out….they need the money.
They probably need a big distraction as well….. their support has been making a name for itself again…. or as the BBC put it, they've been in fine voice….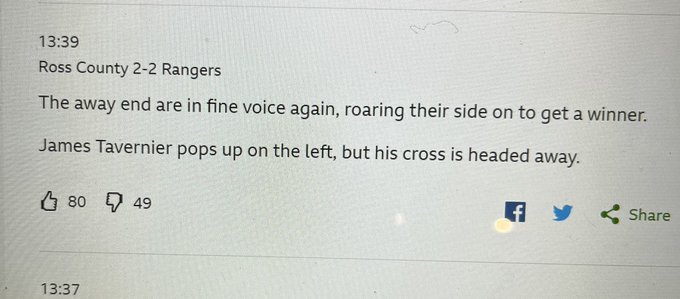 Were they shouting "play up , Rangers ", or even "Get intae them ?"
Of course they fucking weren't.
And after the match….
I am extremely hurt and frustrated to come off the pitch today and be left multiple messages of racist abuse. This makes us stronger and we will continue to fight against racism!

We are disappointed that our player Regan Charles-Cook has been subjected to racist abuse online following today's match. We will give Regan all of our support and will work with the Police & relevant parties to ensure these messages are properly dealt with.  
Meanwhile, the tumbleweed continues to blow past the door of the offices of Everyone, Anyone, the PR shell operation set up to show that they are really a nice bunch of guys who do not judge a man by his creed, colour or religion. Unless, of course, he's Irish, black or heaven forbid, a catholic.
Today is the last day of the transfer window. Whereas Celtic, as the manager had promised, have strengthened, there is little or no movement at Ibrox.
Oh, they may have to ask Colombia if they can please have "chubs " Morelos back for the Glasgow derby…. especially as they probably won't be using him…
We hear this note was handed to the Colombian FA….
Dear Senor
Please can Alfredo have the day off as he's not very well.
Signed,
My mum.
Consider this not unlikely scenario.
Another , alright maybe not another… a key player, maybe Goldson or Barasic, possibly Aribo or Kent , leaves Ibrox today..and they don;t replace him.
Celtic beat "rangers" on Wednesday.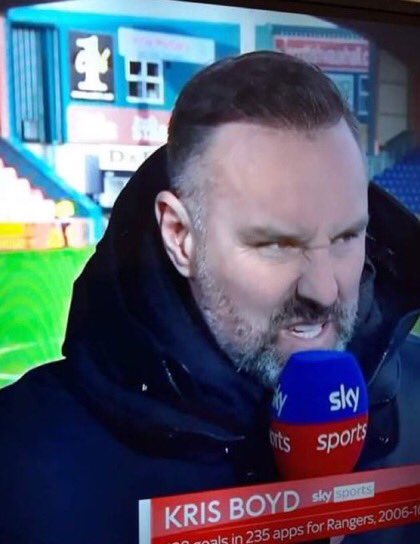 Their support, usually so tolerant and understanding will perhaps register a little bit of disappointment…..
The world really was a better place without them.
Now, something else caught my eye over the weekend….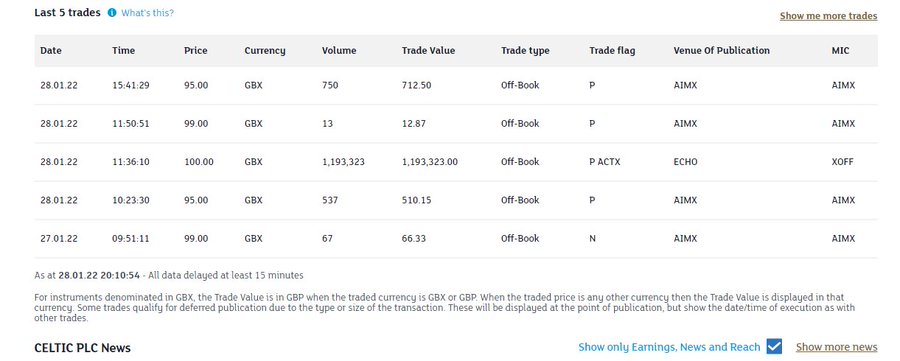 Someone has bought a significant amount of Celtic shares.
Which is interesting.
That also means someone has sold a significant amount of shares, which is arguaby more interesting.
So, who wants out, and who wants in ?
By popular demand, alright, one tweet, we have the return of an old favourite, the caption competition, and since he ( pete R Lacey…thanks for the suggestion ) suggested it, it's his picture….
Isn't it nice not to panic on transfer deadline day….especially when you have the squad and manager already in place which probably won;t make an arse of any UCL qualifiers we have to play.
Meanwhile, in a dark place over the river….