With the final game of the Europa League campaign on Thursday, manager Ange Postecoglou will find himself with a couple of decisions to make.
Does he rest key players , as the game is pretty ,much a dead rubber, with an eye on the upcoming League cup final and the hectic run in to the January break, or does he tempt fate and risk injury to them ?
See how easy it is to frame a question ?
Given there are already a few injuries to a few top players, he might not want to add to his woes, but then again, European experince and continuity is important.
Tricky one, and you get the feeling that there will be some who moan regardless of what he does.
It would be nice tp sign off with a win, which would give a respectable nine points, but not the end of the world of we lost.
Pride and confidence are a big part of the Ange philosophy, so it may be as he decides for continuity.
There is also an argument that putting fringe players or youngsters into such a game risks harning their confidence should there be a defeat.. but a night in under the lights and a win would send the mood in the camp soaring.
There's no easy answer, so the best we can do is just accept he'll do whatever he bloody well wants, but the difference is if he gets it wrong he'll say so.
During the last game at Tannadice, Celtic fans were heard to chant that Kris boyd is a "fat orange bastard " .
And guess what ?
It's in all the papers… this is from the Record
Kris Boyd was subjected to offensive, sectarian chants from Celtic fans during their clash with Dundee United at Tannadice.
Rangers hero Boyd took to the gantry for punditry as part of Sky Sports' coverage and, as usual, copped abuse.
Celtic won 3-0 thanks to strikes from Tom Rogic, David Turnbull and Liam Scales.
But Sky were forced into an apology pre-match for '"foul language" behind where the pundits were situated.
And footage has now emerged on social media showing fans direct a chant of "you're just a fat orange b*****d" towards Boyd.  
"Rangers hero Boyd "…not really. There has been a remarkable downturn in online affection for the chunky chap, and the argument that he was the best striker in Scotland during his time seems to have disappeared.
The issue here is that the chant, without a shred of doubt, is sectarian. By any definition of the word.
Whereas I care not a jot as to whether or not I'm called a fat fenian bastard, there is a scintilla of veracity in the claim, and one I'd find difficult to build a defence against in a court of law.
What matters is that whether you think Boyd is a fat orange bastard or you think he is not a fat orange bastard, it's wrong to share those views, and certainly unacceptable to tell him he's a fat orange bastard.
You see, Boyd himself might think he;s a fat orange bastard, just as i consider there are grounds to suspect I'm a fat fenian bastard, but to come out and tell him he;s a fat orange bastard, not once , but several times…which implies he might not have heard that he was being called a fat orange bastard the first time, or understood it, is just unacceptable.
In fact, just as I am a fat fenian bastard, and am not offended by that, it's wrong to assume that Boyd doesn;t mond being called a fat orange bastard.
He did refer to his fan club being in the ground whilst on air , which suggests he isn't overly concerned by being called a fat orange bastard, but that doesn't mean it's right to call him a fat orange bastard.
Even if we think he is.
And even if he thinks he is.
Taking the phrase fat orange bastard literally, it's the word orange that seems to offend, but I can guarantee that being called fat is unacceptable as well, and can cause distress.
Many years ago, a young and delightful lass asked me for a number she could ring if she wanted to go out with me . What a palaver when I gave her the number for weightwatchers.
So think before you decide to express your somewhat distasteful opinions.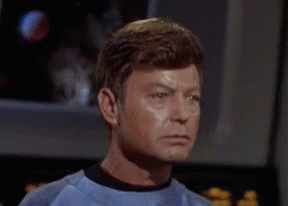 Speaking of distateful opinions, as you know, the Celtic board thinks it will be a good idea to have former police Scotland reichsfuhrer Bernard higgins as new security chief.
This will help them with their long term policy of removing fans from the match day experience in their entirety, as his people skills are not noted for their skills with people.
He was the guy behind the state backed pogrom which involved dawn raids and internment.,,,, as explained by this witness on this video.
https://twitter.com/i/status/1467930685352599559
There are so many procedural ..and other…rules broken in this statement it beggars belief in a modern and proigressive country, and it's an example of what happens when there is no one to guard the guards.
In fact, I'm more suspicious that any involvement of Higgins in club security is more to do with the security of board members as they move further and further away from the original ethos of the club.
A sort of body guard unit ? If only there was a German word or two for such a unit….. one perhaps that embodies the spirit of kicking in peoples doors early in the morning and taking them away.
Speaking of the police, well, not police Scotland . but a proper police force that has the communities interest at large… has made a decision that has impacted on our friends on the other side of the river…and they've made a statement
We regret to inform our travelling support that, within the last hour, we have been notified by the French Minster of the Interior, that away fans including corporate guests will not be admitted on Thursday night to the Groupama Stadium in Lyon, France.  
We understand that there is a "festival of light" planned in the city which will test the policing resource and city infrastructure. As you are aware, we previously underlined to our support that the local authorities in France were being intransigent and initially unwilling to engage.
However, only late last week they agreed that we could have 2200 supporters admitted. The decision to reverse this is bemusing, and extremely frustrating, given the short notice. It beggars belief that 3 days after that decision was taken and 3 days before the match is due to be played, it is our supporters who are now going to be left out of pocket by this decision by the French interior minister.
The Festival of Light has been going on since the seventeenth century, and to paraphrase Tam Cowan, the BBC Radio presenter, you can understand the outrage from the Ibrox support at a community celebrating something from the seventeenth century.
Truth is, as with Lazio fans a few weeks ago in Marseille, the French don;t want travelling fans who cause them bother. Put simply, they don;t have to have them round, so they don't want them round.
Lyon has a cathedral and several buoldings of religious and historical interest.
The travelling Ibrox support often visit such places when abroad, and leave a mess behind them.
They can't even behave in Glasgow, so it's unlikely they would behave in Lyon.
Thats how a police force works, identifying potential problems based on evidence and research, and dealing with it withour fear or favour.
Wonder if it would catch on over here if we gave it a go ?
Then again, their recruitment policy seems to indicate an overall lowering of standards, and you cannot seriously expect society to feel comfortable with their choices of new recruit.
Look at the fucking state of this one….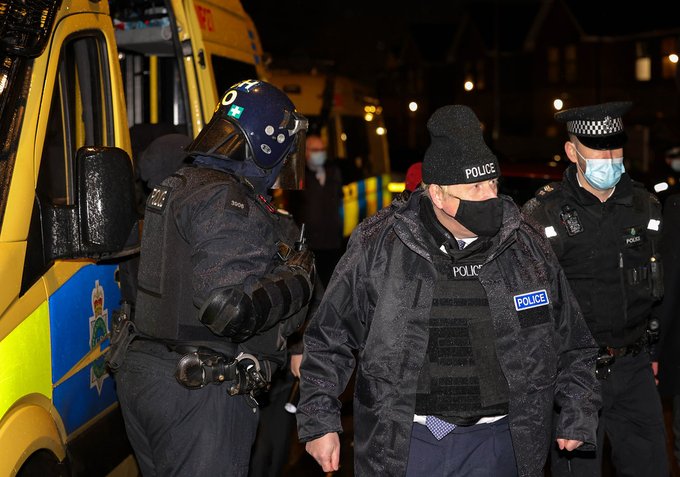 Which is also todays caption competition…..