Celtic retained an interest in Europe with a 2-0 win over Ferencvaros which keeps hopes of post christmas continental competition alive.
A wins a win, as they say, and despite a nervy first half, the hoops held it together and could well have ran out with a bigger win.
Kyogo Fuhruhashi opened the scoring with a sublime finish, defying the recent tradition of shooting straight at the keeper to slot home, and a bit of a stramash later on saw a second bundled over the line , originally credited to David Turnbull.
However, such to the delight of Gavin Berry at the Record, that was later changed to an own goal….
David Turnbull stripped of Celtic Europa League strike after UEFA declare it an own goal
And that is a blow to Turnbull who spoke to BT Sport immediately after the game at his joy at 'scoring'.  
"It's obviously good to get another goal, no matter how ugly it is they all count and that's football. From the weekend, I score one of my better goals and tonight hit a miss-hit and luckily get the tap-in.
"I was just thinking to tap it in with my left then I think I've kicked over the ball – I think I've topped it a wee bit – and then I've seen the goalie dive and thought I've still got a chance at this so I just threw myself at it and hoped it went in.
"I'm always (trying to add to his goal tally]) Right the way through my career that's what I've tried to do.
"I see myself as a goalscoring midfielder and just everyday I can, I'll work on it.
"I work on finishing, work my hardest in training, and hopefully get even more before the end of the season.  
Berry didn't go on to mention that Turnbull faced a three match ban and a prison sentence for not admitting his guilt in claiming the goal, but you felt he wanted to.
The unusual 3.30pm kick off time didn't dampen fans enthusiasm, as over 50,000 made their excuses and attended, regardless of the delights of daytime tv, and goalkeeper joe Hart, who hasn't been much loved at previous clubs, showed his appreciation.
On his instagram page, he said;
3.30 pm on Tuesday afternoon …. Should be a quiet one 🥸 amazing support, a win was the least we could give you  
You can see what he means….

As someone once said, they're there….and they're always there.
There was even a wee word puzzle to keep fans amused during the breaks in action….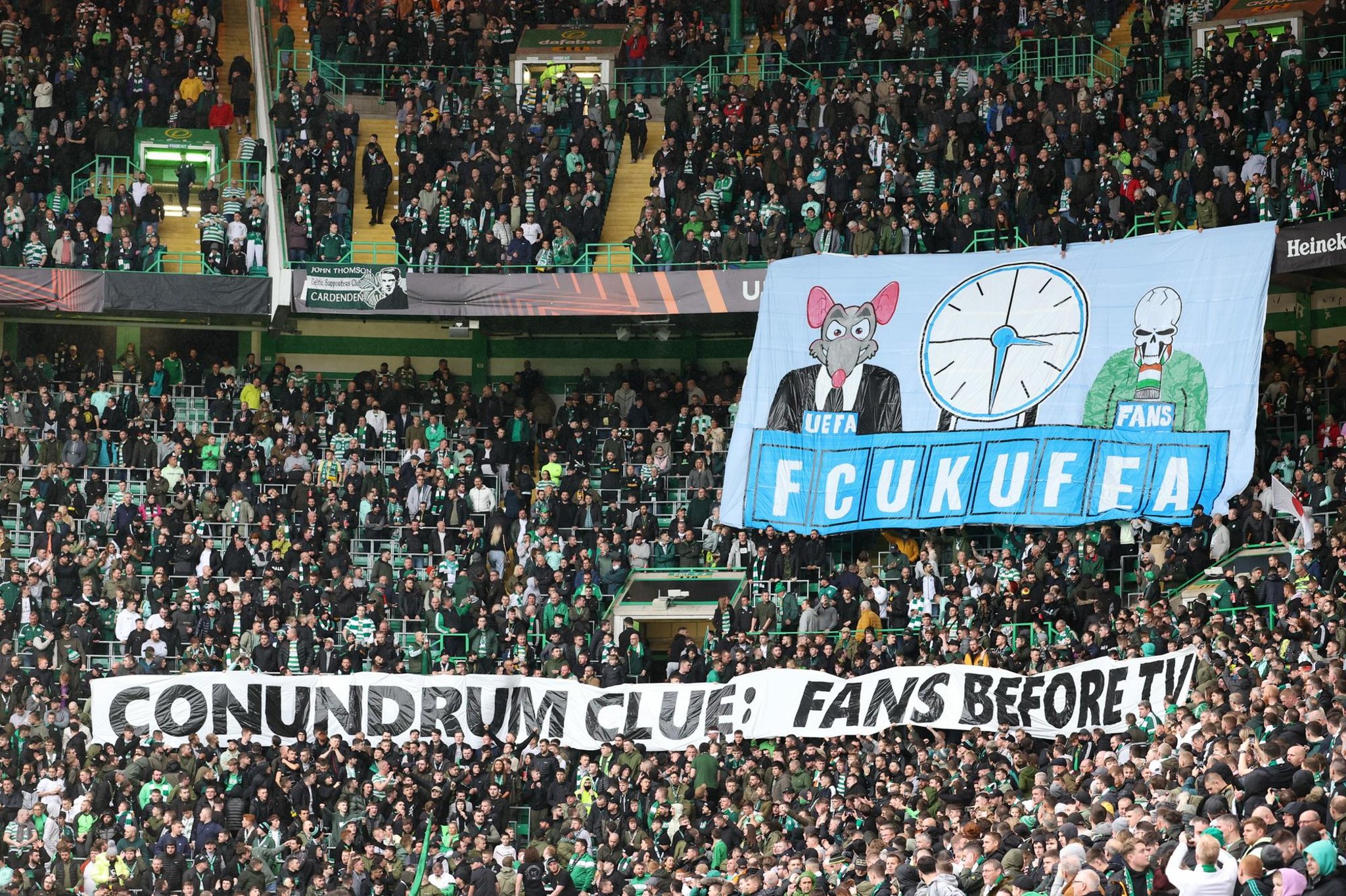 Had me stumped.
With Champions League games and tv coverage part of the UEFA cashpot, there was no chance of an evening kick off, and yet again , those who attend matches, and create the marketable atmosphere for the tv audiences are way down the list of priorities.
One wonders if UEFA will issue another fine, commentators on Radio Scotland seemed hopeful, and risk public debate on the matter.
Public debate on matters football , certainly some issues, is a no no in some quarters, which is why I almost fell off my chair when i saw this, on the Sun's twitter page….
Celtic fans want Resolution 12 BACK on agenda for 2021 AGM despite board's attempt to end debate
As you know, Res 12 has been a taboo subject for the media, and so this kind of article is a blessing, even if it is in the Sun.
It gets it out there, and although regular diary readers know all about the issue, there are still thousands who don;t, and with little discussion in the media, the significance of it can be downplayed.
It's also somewhat curious that Celtic tried to block the new "Note Of Concern ", which means they'd rather not talk about it.
"Resolution and supporting statement to the Celtic PLC AGM 2021 from the Celtic Trust
"This AGM notes that:
"That shareholders are not satisfied with the responses given to them at the 2019 AGM in relation to a Resolution (numbered 12 at that meeting).
"Are not satisfied with the response to the question (asked at that AGM) of whether or not Celtic had knowledge of the 5 Way Agreement.
"The response from the then CEO, Peter Lawwell, was that Celtic PLC had no such knowledge. 
This AGM instructs the Chairman of Celtic PLC to:
"Provide a full report on what, if any progress has been made in engaging with the SFA under Resolution 11 to the 2020 AGM in which serious governance issues were raised regarding the abandonment of their own judicial process by the SFA.
"Add a Note of Concern to the 2021 Celtic PLC AGM records in relation to these matters."
Hopefully, enough chatter in both mainstream and social media outlets can keep it simmering away nicely until the AGM.
After all, in 2019, chairman Ian Bankier did say…
"We are bound by law to make the best decision for shareholders.  
Makes you wonder what he considers to be the "best decison "…and why…
And why he thinks it's another "best decision " to call for signatures at such short notice….
Steve Bruce has been sacked by Newcastle, which isn't surprising , as they now have the financial clout to hire anybody they want.
We asked our man on Tyneside for his reaction to the possibility that Steven Gerrard may yet be offered the job, and he told us , probably not exclusively,
"Howay and shite, mon. He's gash "  
Not that the Scottish mainstream media will be of that opinion. With one league title by default and a Petrofac cup in just a few years, Gerrard will no doubt move on to bigger things.
Just not in football management,
We had this on Monday….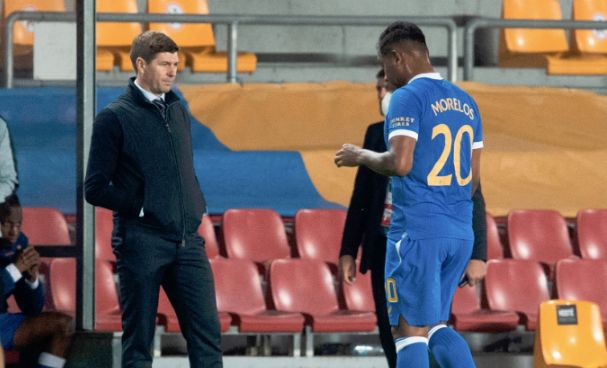 Morelos would have been at a bigger and better club by now if he wasn't fat and shite.
Today….