The end of year-to June 30 2021-financial results are out !
This is what being a fan is all about, never mind trophies and all that nonsense. Get those books balanced.
And what's more, Iain Bankier wrote the summary, throwing his bubbly and infectious personality into each word….
So sit back, and enjoy another triumph in the annals of our great club…..
Announcement of Results for the year ended 30 June 2021
SUMMARY OF THE RESULTS
Operational Highlights
Runners up in the SPFL Premiership
Winner of the delayed 19/20 Scottish Cup for the 4th season in a row and completing an unprecedented 'Quadruple Treble'
Qualification for the group stages of the UEFA Europa League
28 home matches played at Celtic Park (2020: 26 games)*   
Those were the highlights ? Thank the lord he left out the bad bits.
Oh, wait, here they are….
Financial Highlights
Group revenue decreased by 13.4% to £60.8m (2020: £70.2m)
Operating expenses including labour decreased by 7.6% to £74.4m (2020: £80.5m)
Gain on sale of player registrations of £9.4m (2020: £24.2m)
Acquisition of player registrations of £13.5m (2020: £20.7m)
Loss before taxation of £11.5m (2020: Profit £0.1m)
Year-end cash net of bank borrowings of £16.6m (2020: £18.2m)
* Due to the early curtailment of the 2019/20 Scottish domestic season, 4 home SPFL Premiership matches were unfulfilled.  
Shall I add the bit that's missing here…
The board would like to thank each and every season book holder for pledging their support during a difficult time when it was clear that there would be no product on offer in return. 
 Without that investment, we would be well and truly fucked  from all angles.
Perhaps he's saving that for matchday, so he can thank everyone in person.
CHAIRMAN'S STATEMENT
These results for the year ended 30 June 2021 show that revenue fell to £60.8m (2020: £70.2m) and we recorded a loss before tax of £11.5m (2020: £0.1m profit before tax). This was driven by revenue attrition and significantly lower gains on player trading, compared to the prior financial year. In the face of this adverse swing in financial performance, we are satisfied that we took sufficient and appropriate steps to mitigate the losses and control costs in the business. Our year end cash, net of bank borrowings, was £16.6m (2020: £18.2m). This gave us a base to invest in the summer transfer window as discussed further below. 
Again, there's a bit missing…
And, in order to prevent further adjust outgoings, we've fucked off the guy who sanctioned the spending, putting a stop to that and saving a few quid on his wages.  
The persisting trading restrictions from Covid-19 translated into lost earnings and, taking account of the seasonality in our trading, this was the key factor in the widening of our losses in the second half of the financial year. Conditions have improved markedly since the year end and we were delighted to welcome our fans back in July 2021. Although our stadium has been operating at near full capacity, recently announced Scottish Government restrictions on large venues will be a further challenge. Whilst we look forward with optimism to a more normal operating environment, we are mindful of the inherent risk of the pandemic continuing to affect public health.  
The Board was delighted to welcome new manager Ange Postecoglou to the Club in June 2021. Ange is a modern, progressive coach with exciting, attacking football as his philosophy. He has received a host of prestigious coaching accolades, including being named as Australia's PFA Manager of the decade in 2015. He has been well received by the media and our supporters.  
However, we felt it necessary to keep a couple of Strachans and a Kennedy around to help him settle and show him how we do things around here. 
 Over the transfer window, post year end, we successfully accomplished a major overhaul of our playing squad. At the season end, we returned a number of loan players that had amplified our squad. Then we invested significant sums in the registrations of Liam Shaw, Osaze Urhoghide, Liel Abada, Carl Starflet, Kyogo Furuhashi, James McCarthy, Joe Hart, Josip Juranovic, Liam Scales, Georgios Giakoumakis plus the loan signings of Filipe Jota and Cameron Carter-Vickers. And we  achieved good value from the transfer out of a number of players, notably, Kristoffer Ajer, Odsonne Edouard and Ryan Christie, who have moved on to other opportunities. 
We couldn't find anyone who wanted the other diddies, though Gordon helped find someone who'd chip in for Leigh's wages. 
Our strategy of balancing player development and player trading is fundamental to our self-sustaining business model. In particular, the disposal of the registrations of Odsonne Edouard and Kristopher Ajer demonstrates our core strength of being able to transform young talented players into seasoned professional footballers. In turn, we invest the proceeds of these transactions back into the first team squad to enable us to continue to develop our squad and to challenge for future honours. 
And as soon as the club south of the river are stable again, we'll put one hundred per cent into winning the league as well. 
Dominic McKay, who was appointed CEO on 1st July 2021 chose to step down on 10th September for personal reasons. I thank Dom for his contribution over the summer and everyone at Celtic wishes him well for the future. Michael Nicholson, Director of Legal and Football Affairs, has been appointed to the Board as acting Chief Executive Officer. Michael carries the confidence of the Board, he is experienced in Celtic, highly regarded in football circles and is a most effective leader of 
our executive team. 
And Chris Duffy will take on Michael's old job, short term, until we find a successor for Dom, which will be when we think it's safe to tell people that Michael has the job full time, probably on a Sunday night, after we win an away game, and Michael is in the shower.
The entire season captured in the year ended 30 June 2021 was characterised by the absence of supporters in football stadiums and the huge disruption to our operations. On behalf of the Board and everyone at the Club, I thank the Celtic support for their backing and understanding last season whilst also sharing their frustration and disappointment. I must also express my gratitude to our sponsors and partners, who were also challenged by the unique circumstances. As we  progress through the current season, our objective is to work with the authorities to ensure that we can continue to operate in a safe manner and in a way that facilitates our players being able to give their best and our supporters being able to attend matches at full capacity. 
Thats the stadium at full capacity. Not the supporters. You're not going to be allowed in if you're at full enough capacity that you're slurring and staggering.
We look forward to the season ahead with measured confidence in both our footballing prospects and the robustness of our business model. Celtic PLC is directed by a Board of individuals with demonstrable experience both of Celtic and wider business, its operations are managed by an executive team of talented specialists led by our Chief Executive and the executive is supported by a dedicated cast of colleagues who have worked tirelessly for the Club over this most difficult financial year. I thank them all for everything that has been achieved. Celtic is in good hands.  
We thought it better not to use the phrase safe hands, as some might say that means we're unambitious. 
Ian P.Bankier
September 20, 2021    
Well, if you ask me that's right up there with Lisbon, the Coronation Cup and two nine in a rows.
Back in the real world, Celtic now have three home fixtures, which should help get the show back on the road after a couple of stumbles.
Three games in three competitions , Raith Rovers, Bayer Leverkusen and Dundee Utd in the next week or so, and hopefully we'll get some players back to keep an interest alive in all three.
We said earlier in the season we'd keep an eye on referees, and one overriding statistical anomoly of recent matches seems to be that whilst dominating possession, Celtic seem to regularly outfoul opponents.
Which is odd, and one wonders if it's down to the old Beatonism of breaking up play to give opponents a rest.
This may sound a little paranoid, but as we know, sometimes we weren;t paranoid enough, and whilst moaong about it publcicly may be seen as "poor form " or "sour grapes ", there may be another way.
This weekend, an Australian referee, Jarred Gillett, will officiate in an EPL game, the first overseas man to do this. Overseas refs have worked SPL games before, but raised the standard so high they were never asked back, but if you watch this video, where Gillet is hooked up to a microphone, you'll see an opportunity to dismiss any perception of bias in Scottish officials…..
Jarred Gillett is set to become the first overseas referee in Premier League history, as he takes charge of Watford vs Newcastle on Saturday. Here's what to expect.

— MUNDIAL (@MundialMag) September 20, 2021
The biggest surprise for me was that the referees earpiece is used elsewhere for the purposes of improved and instant communication between officials, because as we all know in Scotland it's merely so referees can listen to their favourite marching tunes to help them make the tricky calls….
Perhaps a call for more openness and progress using the mics would be a way forward, and help to dispel any notion that honest mistakes were not really honest mistakes.
After all, if they are honourable men , maybe even a little annoyed at the perception they weren't doing their jobs properly, they would surely welcome the move…..
Back to last Wednesday for the last caption competition….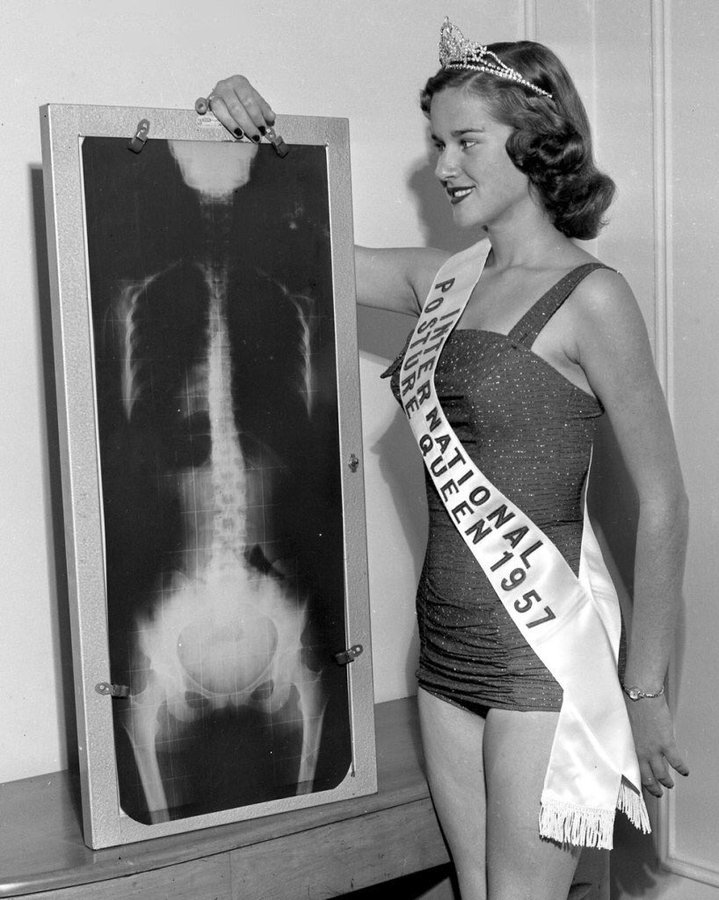 "Here is my sturdy backbone. Looks like I won't be considered for the CEO job at Celtic after all".
And we jump to today for the next one….