The Europa League returns tomorrow, and with it comes a return to the city of Seville, where arguably Celtic fans had their greatest triumph.
Sadly, the current UK status as Plague Island means that Celtic weren't given tickets for the game, but I'd suggest that not all of the green and white paraphenalia in the crowd will belong to the locals.
Betis are the Real thing, as Yoker Bhoy explained in the replies to the last diary….
 ….3 spectacular goals and plenty of incident. The pick of the bunch was the one by Sergio Canales that sealed the points for the away side. The Cantabrian had come on as a sub and hadn't made much of an impact on the game until the 89th minute when suddenly he picked up a loose ball just inside his own half, showed incredible ball control and trickery to get the better of four opponents while romping up the park and battering in a low left-foot drive into the bottom corner – a goal that Maradona or Messi would have been proud of and will no doubt be a strong candidate for goal of the season. If you haven't seen it yet you've just got to check that one out on the Youtube. The man's a genius.
The verdiblancos completely controlled the first half and should have scored at least three goals but there was some wasteful finishing and the Portuguese goalie for Granada, Luis Maximiano, was performing heroics. The second half was a different affair after ex-Levante legend Rubén Rochina came on and transformed the game with his vision and long-range precision passing. Where Betis could have a problem is in the centre of defence as their best CB, Algerian international Mandi, went to Villareal in the close season while ex-Barça stopper Marc Bartra was taken off injured last night. Both Víctor Ruiz and the Argentinian newcomer Pezzella are experienced and competent central defenders but if anything happens to either of them, Pelligrini would have no option othen than to either play a DM out of position or draft in a youth player. Should be an exciting game on Thursday anyway and a highly emotional one for me as I'll be wishing a defeat for the Betis boys for the first time in my life. I've had some unforgettable moments in the past at the Benito Villamarín supporting the home side and it's a brilliant place to be but, of course, it's nothing compared to Paradise 😉
 After AZ, I'd rather we had less excitement, but I suppose it will be entertaining.
 Anything from the game will be a bonus, and we should probably remind ourselves that Celtic have won more games on the road in Europe than they have domestically, albeit by the slender margin of one to nil.
 Tony Ralston is a doubt, and should he not play, the hoops will miss his determination and drive, as well as his quality.
 I'm going to type that again. Just so I can see that I really did type it.
Tony Ralston is a doubt, and should he not play, the hoops will miss his determination and drive, as well as his quality.
 Ralston Starfelt Carter vickers Juranovic might well be the defence, and with Greg Taylor injured it does show that we do need cover at full back.
 Unsurprising they're starting to show signs of wear and tear, given the demands put on them by the manager.
 Another possibility is Adam Mongtomery, who hasn't let anyone down thus far, with Liam Scales probably not match fit to the standards required.
 That sort of attitude has no doubt endeared them to Celtic fans, as indeed would their colours, which are green and white.
 Balompie, by the way, literally  translates as football.   Futbol is just some anglicised bollocks concocted by the same standard of journalist who calls AEK Athens Aye-Ek, Milan "AC " and as we saw last time out, told us of a club called Alkmaar Zaanstreek 67 Alkmaar.
 Anyway, this is the bit you probably were curious about, again from wikipedia……
Real Betis originally played in all blue jerseys and white shorts, for no other reason than the easy availability of such plain colours.Celtic (whose green and white colours matched the Andalusian regional flag) and obtained the same fabric to make kits for his own club. Ramos had the lines re-orientated from horizontal 'hoops' into vertical stripes to make the shirts (no other Spanish club used the combination at the time). There is no mention of Celtic or Scotland in the history of Betis on the club's official website,[5] but in 2017 the club officially acknowledged the link by producing a special hooped kit to coincide with Andalusia Day.[6] The blue colour is still often used in away kit designs.[7]
 But one of the founders and captain, Manuel Ramos Asensio, was keen to take advantage of his relationships made while studying in Scotland, contacted 
 Interestingly, Guus Hiddink was their manager for a few months in early 2000, at around the time he was touted as Celtic boss.
 Well, perhaps not that interesting.
 Elsewhere, the presence of malice cannot be denied in Scotland this week.
 Ibrox supporters group The Union Bears managed to rip up a few seats at McDairmid Park in Perth, which didn't attract the headlines it should have, nor the condemnation and apologies that would normally accompany such an act, but then they don;t do that sort of thing down Copland road way.
 What was a little more concerning, and perhaps why it didn't receive the coverage it deserved, were the stickers on the seats…placed there, it seems, by a group of fans that only recently were invited into the club/company's trophy room…..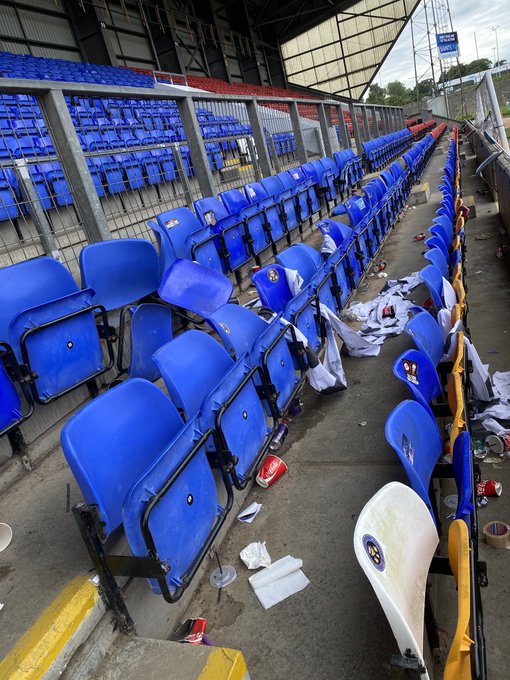 Take a closer look at the sticker…..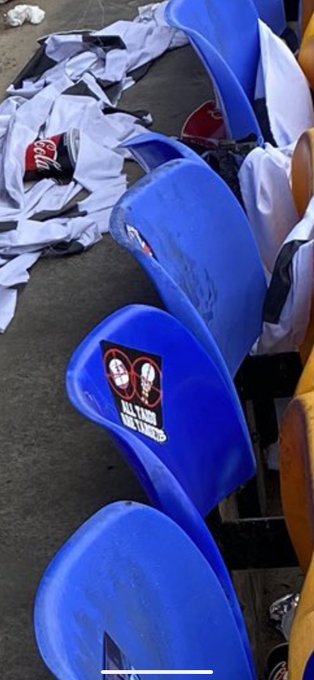 Presumably, her majesty's finest are hot on the tails of who printed these, and who paid for them.
 And no doubt, especially given the race related arrests of other Ibrox supporters, they'll be tracing who sat in those seats, and what exactly they meant by All Taigs are Targets .
 And I'll tell you for why they will be on top of this.
 On Saturday, there will be a couple of dozen, or thereabouts, Orange Walks in Glasgow, which are not noted for their peaceful participants.
 Factor in the unveiling of the league flag at Ibrox, the excess drink and the general theme of malice towards catholics and Irish and one begins to wonder if the stickers on the seat were in fact a warning of chaos to come at the weekend.
 I'm sure this thought has already crossed the mind of senior police and politicians, and those of them who haven't booked the day off to join in will need to be at their most vigilant, clamping down on hate crimes and assuring the safety of the general population.
 Or, of course, they will let them run riot through the streets again, smashing up shops, benches and each other, whilst women, children and the elderly sit at home with their curtains closed…..
 Because after all, recent policy has been to let them cause havoc, in case, er, they cause more havoc.
 Will anyone come out and assure us that all criminal activity will be strictly dealt with at the point of the incident.
 I doubt it.
 But I could be wrong.
 The recent siege mentality adopted by fans who think its a bigger crime to record or report such antics suggests that there will be more of the same at the weekend.
 Of course, any trouble will be firmly linked to catholic schools and whatever other deflections they can come up with, and then the drums and flutes will be packed away until next summer, and the whole process will begin again.
 And thats the problem, the police and the politicians just want to get it over with, and then hide it and hope no one noticed.
 Which means the problem will never go away.
 In fact, it's even spread to London, with Chelsea fans abusing John McGinn due to his Irish background, which in turn prompted Pat Nevin to twirl his pen in fury and announce he'd be having a word with the European Champions.
 And let's face it, the prospect of being lectured by that goon is terrifying in itself.
 Remember when he lambasted "rangers " fans for their outbursts….?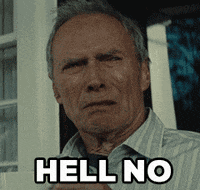 But, don't worry,  there may be a solution…….
The UK has awarded contracts for laser cannons to be fitted to tanks and warships, a mere five years after first bounding into the field of directed energy weapons.
A government announcement today said that consortia led by Thales and US arms megacorp Raytheon's UK tentacle would see a new laser weapon being tested aboard one of the Royal Navy's Type 23 frigates.
The zapper will be "detecting, tracking, engaging and countering Unmanned Aerial Vehicles (UAV)," according to the Ministry of Defence, while the Army gets to have a go at melting drones with a laser gun strapped to one of its Wolfhound armoured trucks.
A radio frequency "demonstrator" used for detecting and tracking nearby drones will also be fitted to an Army-issue Man SV lorry. All of these projects are said to be creating 50 new jobs and keeping a further 250 people employed.
Defence procurement minister Jeremy Quinn said in a canned statement: "Directed Energy Weapons are a key element of our future equipment programmes and we intend to become a world-leader in the research, manufacture and implementation of this next-generation technology."
 I wonder if they've finalised the location and date of the testing yet ?
 On Monday, we had this….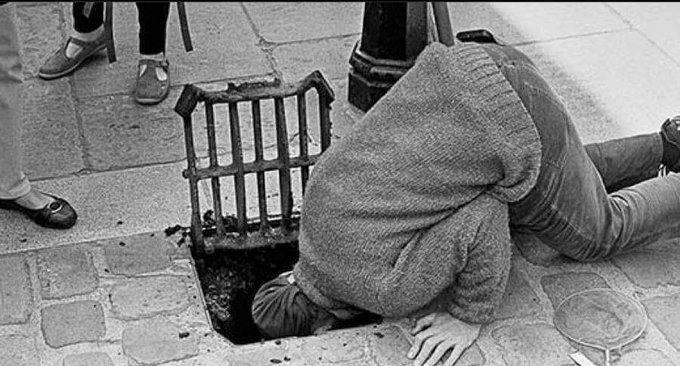 "Peter…you can come out now, Dom has left!!
 Today……