With the hullaballoo surrounding recent boardroom changes, credit has to go to manager Ange Postecoglou for not only keeping the players focused enough to win, but by playing only forty five minutes instead of ninety to show he's a little peturbed.
A 3-0 win was only half of what we're getting used to in home games, but since the players had a sort of work to rule in the first half, thats not a surprise.
The win means Celtic move into fifth place, three points behind leaders "rangers, and within striking distance of Hibs, Hearts and Motherwell.
For the manager, the priority must be to get his charges to perform away from home with the passion they show in Glasgow. And sooner rather than later.
All eyes were on the Aussie at the weekend as fans and reporters alike watched for any sign that the recent resignation/sacking/kidnapping of Dominic McKay would alter his own views on managing Celtic.
Pre match, he said:
"We have to be careful with the narrative of who brought me to the club.
"I was surprised as anyone that Dom resigned but I am going to be respectful of him and his family. When people cite personal reasons, there's reasons for that.
"Michael Nicholson is now in charge and that's good because I already know him."   
Wait till he knows him as well as the rest of us do….
Curiously, he seemed to be saying that it wasn't McKay who brought him to the club, adding credence to the story that Ange had been under observation for a while, probably even before the club had asked Eddie Who if he wanted a job.
As long as he's happy though, I suspect the fans will be happy.
Boardroom shennangans make for great discussion and debate, but it's the football we pay to see.
After the game, Ange commented on a banner…this one…
Everyone is allowed to express opinions in whatever way they choose to, our job is to send the 60,000 who are here home happy and that goes for the millions around the world. 
"Sometimes it's good to be kept on your toes and I am sure our supporters will do that."  
And, presumably, sometimes its good to just have it on your toes, which means entirely the opposite.
He also laid out his own plans, in a sort of roundabout way, but it left one feeling that with McKay out of the way, he might just have removed anyone who would interfere with them….
"I've never said anything about a Director of Football.
"Do I need one? What I need is to continue to build a football club and a football team that can bring success to this great institution.
"What that entails is something we'll deal with over the course of time.
"What I've never done over the course of my whole career is do what other people suggest. I'll always do what I feel is the best for the situation.
"We've come through a really hectic period where I felt getting our squad together was the number one priority. Now I get the chance to build a structure around it. 
If I think or I feel changes need to be made we'll make those changes. At no stage has the board got in the way or anyone at the football club got in the way of me doing anything."
Maybe we were giving McKay too much credit, and less to the strength of the managers own personality.
One wonders what social media and guff like this would have made of Jock Stein's move to eliminate Robert Kelly from team selection at the time…..
So we'll have to wait and see, the main thing is that neither manager nor board seem to have any issues with each other.
After all, when someone says he likes working with someone in the business world it usually suggests he feels he can house train them, if he already hasn't…..
Or maybe that was just me.
The tittle tattle surrounding McKays exit continues, with an audio clip featuring what is claimed to be Charlie Mulgrew suggesting McKay was removed because he wanted to do things his own way, without board consent or interference.
The narrative seems consistent with other tittle tattle from other sources, although Mulgrew has denied any involvment.
McKay does appear to be somewhat headstrong, and that may be because he was frustrated with the board, who it could be claimed, with some degree of truth, not to be as enthusiastic abut doing things for Celtic as they have other commitments that pay better.
A glance at some of their other interests, as we have shown before, does indeed make one wonder how they manage to find time to fuck up a football club.
But what is really going on ?
One theory, told to me at a bar by someone who had clearly been there since breakfast, and a liquid one at that, is that Dermot Desmond was horrified by the hands on approach by McKay, and decided he was already getting too big for his boots.
To be fair, thats usually what is meant when someone says owner manager relations have broken down irretrievably, which was mentioned in the mainstream media.
The good ship Celtic being the only vessel of its type that springs leaks from the top…
However, and this is where we launch into speculation again, Desmond will have noticed that McKay felt the need to act on his own, which will have exposed the incompetence of the board to some degree.
Owners tend to notice that if they are doing their managers  jobs for them, then there is no need for those on the board.
It looks like Desmond has checked their input over the years, and since the likes of Brian Wilson and Iain Bankier, like John Reid before them, were hired because of their connections in London, largely because Desmond had set his sights on the cash rich EPL, with that not going to happen he may well have decided it's time for them to step down as well.
The media leaks certainly hint at boardroom changes, and I doubt it will be just the wallpaper.
Intriguingly, and given the ongoing crisis at the club south of the river Celtic helped out by ignoring certain UEFA regulations back when they were Rangers, where does that leave the new Old Firm ?
Having decided there will be no EPL, does that mean Desmond…and Celtic… will now stop aiding and abetting them by tolerating their old firm and 55 nonsense ?
Have recent racist allegations tarnished them so much that Celtic no longer wish to be associated with them at any level ?
Or does it mean we'll embrace them as he deems it neccesary for our financial model ?
The changes in personnel will be nowhere near as interesting as any changes in policy.
Celtic have signed ready made first team players in bulk over the last window.
Was that a deliberate change in policy, or was it the reason McKay was asked to leave ?
No doubt all will become clear soon, but at the moment there is an uneasiness among the support.
Or maybe it's just me.
Thursday was the last time we had a caption competition…this one…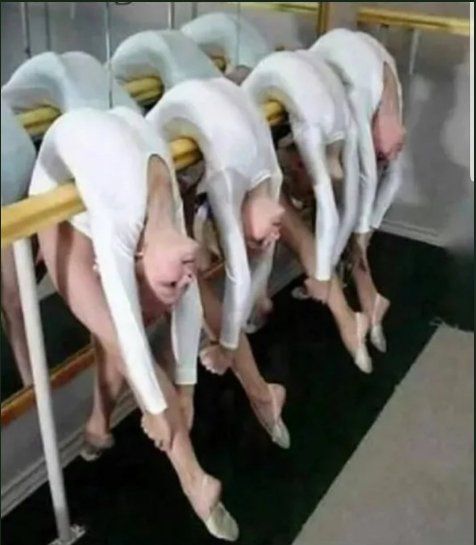 Damian Gallagher
Meanwhile the queue to receive a backbone grows, due to the amount of press reporters waiting to obtain theirs. In the hope that they can highlight racism towards Irish Catholics in certain clubs and sections of society in Scotland
Today