The real reason for the media not bothering to construct any negative stories about Celtic became clear yesterday.
They didn't have to. The club are perfectly capable of creating one themselves.
Dominic McKay, after just nine weeks in the role, stepped down from the position of Chief Executive Officer.
Daily Business online reported it as;
Dominic McKay has quit as chief executive of Celtic only two months after replacing Peter Lawwell.
Mr McKay moved to Parkhead from Scottish Rugby where he had been chief operating officer.
Director of legal and football affairs Michael Nicholson will step in as interim CEO at Celtic who did not expand on Mr McKay's departure beyond "personal reasons".
After a decision which stunned the football world, Mr McKay said: "I'd like to thank the board and everyone at Celtic for their support and wish everyone at Celtic every success for the future."
Celtic chairman Ian Bankier said: "We thank Dom for his efforts on behalf of the club and everyone wishes Dom and his family very well for the future".
Mr Bankier said interim chief Nicholson has a "solid grip on how to achieve our immediate and future objectives" having been with the club since 2013, first as company secretary and then head of legal.
Even that short piece contains enough to generate speculation.
Chariman Bankier cites personal reasons, which covers the waterfront and attaches no blame anywhere.
However, it's curious that McKay has chosen to walk away altogether rather then take a sabbatical, with Michael Nicholson surely capable of standing in until he returns.
Nicholson was described by Bankier as having a
solid grip on how to achieve our immediate and future objectives 
Which makes one wonder if McKay didn't…..
It's an odd choice of phrase…and completely different from, for example
He will continue to build on the foundations put in place by Mr. McKay  
So, f you think I'm not convinced then you'd be right. This board have shown time after time that they do not have the same ambitions as the support.
And they have shown that they care not a jot for how we feel.
Just a few weeks ago, McKay said, referring to season book sales and the re-opening of the ground
"Together, as One club, we can achieve great things, as we have done over the many years of our proud history and it is fantastic that you can join us in person once again as the season unfolds.
"On behalf of everyone at the Club, thank you once again for your incredible support."  
So what changed ?
If you read the papers this morning, you'll see that it's almost as though they've been preparing for this. with rumours around concerning McKay's departure since at least Thursday, then it's entirely possible hacks have been primed.
Let's face it, they're not exactly known for their investigative qualities.
Alison McConnell, who has the ear of someone at the club-she keeps it in the fridge- hinted at something else behind the resignation…
THE shock departure of Dom McKay from his post as Celtic chief executive yesterday afternoon could be the catalyst for further significant boardroom change at the club.
McKay's exit was announced to the stock exchange yesterday afternoon with personal reasons cited for his decision to leave his post less than three months after formally taking over from Peter Lawwell who had been at the helm for 17 years.
It is understood, however, that the reasons behind the departure came after what was regarded as an inauspicious impression in the opening months of McKay's time in charge. The feeling within the club was that it would be best for all parties if ties were severed now rather than a continuation with an appointment that was deemed to have been an imperfect fit.  
Michael Gannon at the Record presumably got the same text message…..
Celtic have been rocked by the departure of Dominic McKay after the chief executive quit after just 72 days in the role amid a Parkhead power struggle.
The club announced to the stock market the former SRU chief was stepping down for 'personal reasons', with club legal eagle Michael Nicholson taking the role on an initial temporary basis.
But Record Sport understands McKay jumped before he was pushed after major players behind the scenes admitted the appointment was not working.
McKay oversaw a major rebuilding mission under boss Ange Postecoglou with 12 players coming in and even more heading in the other direction.
There was friction in the background, however, over the direction the club was going and the structural changes that were on the way. 
It's understood suggestions the decision has been taken because ex-chief Peter Lawwell remains a presence despite standing down in the summer have been dismissed as wide of the mark.
Meanwhile, the Express went with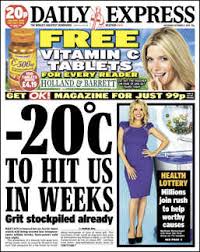 Look, it's bad enough reading the Record and the Herald….so the Express was a no no…however, thats probably the jist of what they're saying. It usually is.
So, we can safely assume that someone at the club has fell out with someone else.
So, for what it's worth, here's a little bit of specualtion based on mainstream media , social and texts from pish stained .drunks.
Thats all it is, because until someone comes out and clarifies what has happened, thats pretty much all anyone can do.
but to give it some context, let's head back a few years to a response from Peter Lawwell when he was asked, on here, how he wanted to be remembered by fans for his time at Celtic…. (Celtic diary June 17,2017 )
Think about how you want the support to remember you when your tenure is over… 
We all know how that worked out.  But at the time it rankled Lawwell enough to ask for a meeting, to presumably put his side of the argument over. Thats when he asked for the Res 12 smoking gun, thats when he was given it, and thats when he promptly hid it.
Fast forward to last season, and Lawwell presided over a collapse not seen since Samson let his wife cut his hair, and he's now remembered exactly the way he didn't want to be.
Incidentally, the new CEO , or acting CEO, wasn;t a fan of the Res 12 movement either, and he couldn't even be arsed to pop down the stairs for a meeting with the requisitioners, which prompted another Diary, written in a pub on the Trongate which didn;t exactly extol his virtues.
One of the requisitioners then received a call asking why he'd told "that fucking looney " about his no show.
I'm paraphrasing his description of me, as it was probably much worse.
So, Lawwell was concerned about his legacy, and Nicholson just does what he's told.
Is Lawwell still pulling the strings, scratching backs and fiddling with knobs behind the scenes ?
Well, his buddy Gordon Strachan was hauled in to help McKay…or to keep an eye on him.
You know, perhaps even advise him that Celtic don't buy established players, in the way Ange and Dom had done.
Maybe he was there to remind him of the mess left by Martin O'Neill as the Irishman put Celtic firmly back on the European map.
And as Dermot Desmond trusts both Lawwell and Strachan implictly , any hints that McKay was taking Celtic away from the current policy of buying projects and selling them on, and of course that cosy arrangement with the SFA and Ibrox to ensure a share of the spoils may well have frightened Desmond a little.
Yet McKay was hand picked, it was claimed, he was the man for the job.
And, along with Ange Postecoglou, the new adventure was looking good. Not great, but certainly promising, and supporters were prepared to wait and see.
But the significant policy change in recruitment was just the start of boardroom doubt. Modernising the sports science department meant that players would be given time to recover fully, and that also was a fundamental change in policy.
Throw in talk that Postecoglou wanted his own backroom staff but was prepared to wait, and maybe a few more established players from Japan, and there begins a sense that the board were growing alarmed.
One story to emerge concerns Gordon Strachan, who, not unlike Peter Lawwell, seems to be reluctant to call time on his time with Celtic.
Strachan was either selected to be the new Director of Football, or nominated to find one.
Postecoglou and McKay, who worryingly, given how things have turned out,  seemed to work well together, and felt that Strachan was encroaching on their territory.
As often happens in business, the CEO went with the back me or sack me routine, and was sacked.
Where that leaves Ange Postecoglou remains to be seen, perhaps the board are hoping he has committed too fully to Celtic, and it's Celtic he came to manage, to walk.
Still at least good old Gordon will be there to step in and balance the books…again.
Another story doing the rounds concerns the SFa and our chums at Ibrox.
McKay was apparently more than annoyed at the boards collusion with the SFA over the Ibrox shennagans, and given the amount of illegality and immorality surrounding the two clubs and their novel and refreshing business procedures, demanded the board publically distanced themselves from the whole fiasco.
McKay has quite a reputation in the business world, and if he decided he didn't want it tainted by association, that would certainly explain his departure.
Throw in the recent racism eminating from Ibrox supporters, and it is fair to say that being tagged as two cheeks of the same business arse isn't doing Celtic's image any good at all.
Or indeed , that of Scottish football.
Where the bowling club attitude of the SFA is concerned, those who have been involved in football for a long time, have tended to go with the flow.
Outside eyes, like McKays , may well have widened in disbelief at how parochial it really is, and given how McKay changed rugby, perhaps changing even Celtics attitude within Scottish football was a mountain he decided wasn't worth the climb.
You can't change something that doesn't want to change, and the Celtic board is conservative in both mind and politic.
As I said, all of that is mere conjecture.
None of us know what has really happened, and those that do don't seem to want to tell us.
And thats a shame.
For an all to brief period, it looked like Celtic had an ambition that mathced that of their fans. A new CEO, a new manager and more importantly, a new direction.
From where I'm standing, it looks like someone has decided that won't do at all.
The shadows of Scottish football , and who knows what foul deeds are hidden by them, have engulfed a shaft of light that may well have reached the stars.
Fuck me, thats depressing, but its what we've come to expect from this shower of shysters in charge of our club.
I think we know what comes next….. and maybe the board will take the hint
Oh, by the way, there's a game today.
Like I give a shit.
The board don't.
Why should I ?
I'm running out of piss for them to take.