International football involvement has once more given the Celtic medical staff a chance to earn a few quid by putting in some overtime.
Kyogo Fuhruhashi limped/hobbled/was taken away by paramedics (depending where you read it ) after picking up a knock/ broken leg/life threatening injury whilst playing for Japan.
Former Japan manager Takeshi Okada said;
"It would have been far better for both Kyogo and the team if he had been played in the middle instead of being stuck on the left wing.
"Why play him on the left side anyway? Celtic will be angry that their player has been injured in this game.
"That would concern me about his future use in the team if his club thinks he might get injured and we have to hope the extent of the injury is not too bad.
"I hope he is used properly as a central striker in the next games."  
Taking off his jacket, Celtic manager Ange Postecoglou said
" Is he having a pop at me ? "
Postecoglou, of course, played Kyogo on the wing against "rangers ", until common sense prevailed and he put him back in the middle.
It's not clear whether our Japanese bhoy will be ready to face Ross County on Saturday, but the highland sides boss will hope he isn't. not because he's likely to add to his already impressive goal tally, but because McKay has form for expressing unique and controversial views on an individuals background.
Which, of course, was just banter…. as he explained in 2014
"Out of 10,000 text messages out of someone's phone, I sent three. That being the case, looking at them, they are completely unacceptable and inappropriate; for any offence caused I sincerely apologise. That's something I did and there is no excuse for that. I did it in a period when I was under immense pressure and stress in terms of the relationships that were not going too well at my football club at the time," Mackay told Sky Sports. "I'm a manager, I'm a leader of people and it shouldn't have happened. But I am a human being and I made a mistake. I am no racist, I am no sexist, I am no homophobe and I'm not antisemitic. It's the people that don't know me that I have to convince. 
Er, most people don;t have to publicly announce that  …
I am no racist, I am no sexist, I am no homophobe and I'm not antisemitic.  
Mind you, when he said that, he did rule himself out of the running for a job at Ibrox.
The Diary mentioned that there were few, if any, negative Celtic stories despite the relatively poor start to the season, and a couple have appeared, although they are a little more subtle than what would normally be expected.
Kris Ajer, who joined Brentford…which sounds more like an all american hero from fifties pulp fiction,
( Brent Ford lit a cigarette, and surveyed the dame in front of him. Slapping her briskly across her cheek, he warned her to make sure supper was ready the next time he came home from work, Adjusting his hat, he ordered her to bring the kids downstairs so he could teach them some manners before they sang the Star Spangled Banner and said prayers )
claims he wasn't challenged enough at Celtic, which is odd for someone who never made any position his own, and largely spent four years waving his arms around before tackling the wrong forward.
"I think it is natural when you play a little too many matches at a level that is not high enough.
"I have incredible respect for the Scottish league, there are many great teams there, but there will be a little too many matches where I am not challenged enough.
"I will definitely be in the Premier League, so I probably think the Premier League is not possible to complain about."  
Celtic haven't won away in the league since February, and as I recall, he played in most of those games.
Still, a record like that will help him adjust to life with Brentford as the dead cat bounce of EPL football flattens.
The Sun joined in the pile on….
ODSONNE EDOUARD's move to Crystal Palace was the least popular transfer of the summer, according to a new survey. 
So what ?
Crystal Palace, who should i ever attempt to publish the Brent ford story above, will be the name of the dame, hardly have any fans, so any survey will be weighted against them.
No doubt there will be a Ryan Christie/Bournemouth story soon, probably from the French complaining about his shots entering their airspace.
Elsewhere, and perhaps the most bizarre story this morning features a team in north west England, Oldham Athletic…. the Oldham times reports;
OLDHAM Athletic have been accused of trying to "divide the fan base" after the club announced the suspension of season ticket sales and matchday ticket sales for the next two games.
Latics say their decision was taken following meetings with local authorities, including Greater Manchester Police, in light of recent protests and plans for future protests against the club's ownership.
Two home games have been disrupted by fans' action – with tennis balls thrown onto the pitch forcing the Carabao Cup clash with Accrington Stanley to be halted in the fifth minute, while a pitch invasion in the second half of Saturday's defeat to Barrow at Boundary Park caused both teams to temporarily leave the field of play.
As a result, despite a full season played behind closed doors because of Covid-19 in 2020/21, the club have chosen to restrict tickets for Saturday's trip to Leyton Orient to Season Card holders only – in person from the ticket office, between 10am and 4pm tomorrow (Thursday) and between 10am and 3pm on Friday, on a one ticket per card basis – while Leyton Orient officials will inform the club on Friday whether a pay-on-the-day facility will still be in place.  
There's a bit of a to-do in the town, with the current owner not overly popular, and it seems his plan to win the hearts and minds of locals is to ban them from buying tickets.
English football will eat itself, and the waste left behind won;t be pretty.
Meanwhile, a business opportunity has opened up for some of us over in the United States…..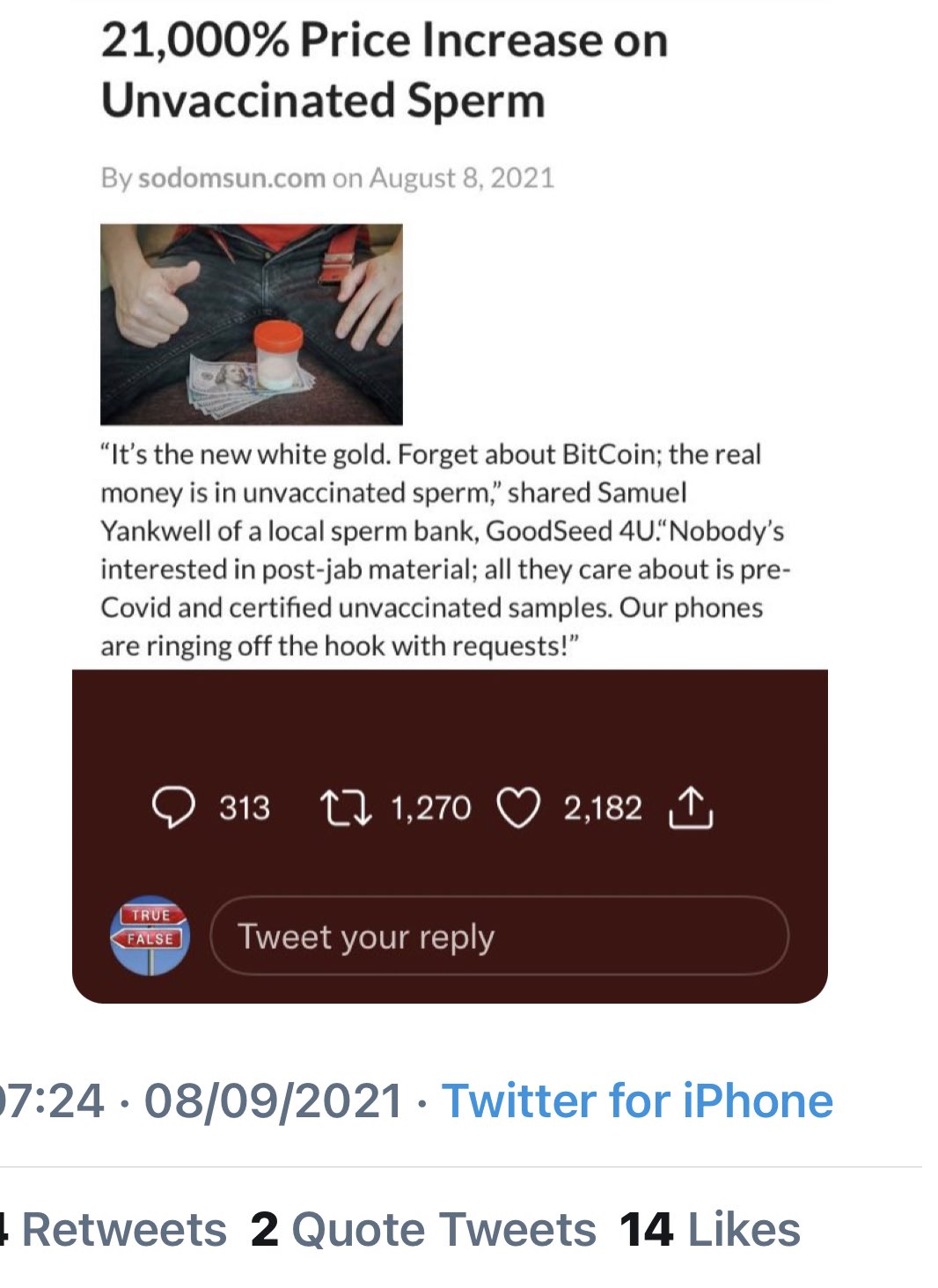 When I think of all the money that's slipped through my fingers……
Yesterday….. we had this….
TicToc
Caption: Dungcaster? "Before we get down to basics like hand-shakes an' a', er, em, Whit school did ye go tae?"  
And today….