The international break due to a close for Scotland last night with an enthralling 1-0 over Austria. This followed the swashbuckling 1-0 win over Moldova and the other game against someone or other. Denmark, probably, who lead the group after six games by aa country mile.
If Scotland finish second, and they might, they'll face a play off or something.
Until they find someone who can score goals though, it's all a bit of a false dawn.
But spare a thought for the SMSM hack still arguing with his editor that he should have been allowed an interview with Celtic manager Ange Postecoglou to discuss the merits of the Austrian team…..
All of that means proper football is back this weekend, and Celtic face Ross County, at 3pm , on Saturday.
It's not known if the players will alter their sleep patterns to deal with the unusual kick off time.
This will be the first game where Postecoglou can truly call it his own Celtic team, with the majority of those expected to be involved those who he has brought to the club.
The transfer window was as important for who came in as who left, and it's thought that the manager is happy with his lot, and the second stage of the rebuild can begin.
Despite losing both league games on the road, and lying sixth in the table, there's still optimism in the camp, and there have been flashes of play that suggest any problems will be quickly ironed out.
At least it won't be dull.
The contrast between the results home and away are worrying, but there may be more to it than meets the eye. Celtic haven;t won a league game away since February, at St johnstone, and that points to a bigger problem than whether or not the right players were picked for Ibrox and Tynecastle.
With Parks of Hamilton supplying the coaches, I'd be looking underneath to make sure none of the pipes are leaking, and ask the players to bring their own sandwiches and flasks.
If you've heard our recent podcasts you'll have noticed the damage carbon monoxide has done to my normally mature and reasoned thinking.
Ross county at home shouldn't be an issue, but it might be an idea to keep an eye on other sides apart from "rangers ". Hearts, in particular seem a good fit for Robbie Neilson, and his acquisition of former Wunderkind  Barrie MacKay..once described as a greater talent than Keiran Teirney…by his mum, I think, shows they are serious about mounting a challenge of their own.
There are two UCL places up for grabs this season, and there's been nothing to suggest that the two Glasgow giants will take them.
Well, for a start. Partick aren't in the SPFL.
However, despite the activity at Celtic, there's been a lot less coverage of the new players than expected. More interestingly, there's been even less criticism of the manager after such a relatively poor start.
Sixth after four games would ordinarily be deemed unacceptable, and questions would normally have been asked if he's the man for the job, but as we have seen in the past, that narrative is purely to cause division among the support, and not as a constructive criticism of the club.
Put simply, Ange as a person has won the fans overm and he'll get time. Ange as a coach is even more impressive, and so the media have nowhere to go on this angle, and when you consider the board have backed him , probably as much as they can last window, there's no papers to be sold having a go.
With the Japanese season ending in January, the word is that further reinforcements will come from there, and thats added a little bit of excitement to the usual tittle tattle among fans.
The manager will probably start with much the same players as he's been using, but others will make an appearance, and if they make an impact similar to that of Abede and Kyogo, then the mood will further increase, even if the league position will take a bit longer.
Cameron Carter Vickers and Liam Scales will push French lollygagger Jullien further down the pecking order, and the ommision of Boli Bolingoli means that two familiar faces might not be seen again, and if all of the forwards do their bit, then Alben Ajeti might also become a distant memory.
Those three, we hear, don;t care a fig for Celtic, and whilst I'd like to see them at least given a chance, it seems that decision may have been made already….
The turnaround from last seasons debacle won;t happen overnight, but it;s beginning to look like it should be sorted by the following lunchtime.
Though it would be nice to get that away league monkey off our backs sooner rather than later…I'm surprised the nedia haven;t seen it and turned it into a proper curse.
Elsewhere, and the trials and tribulations of international football and having non Belfast based companies test for Covid has hit our neighbours on the other side of the river again…..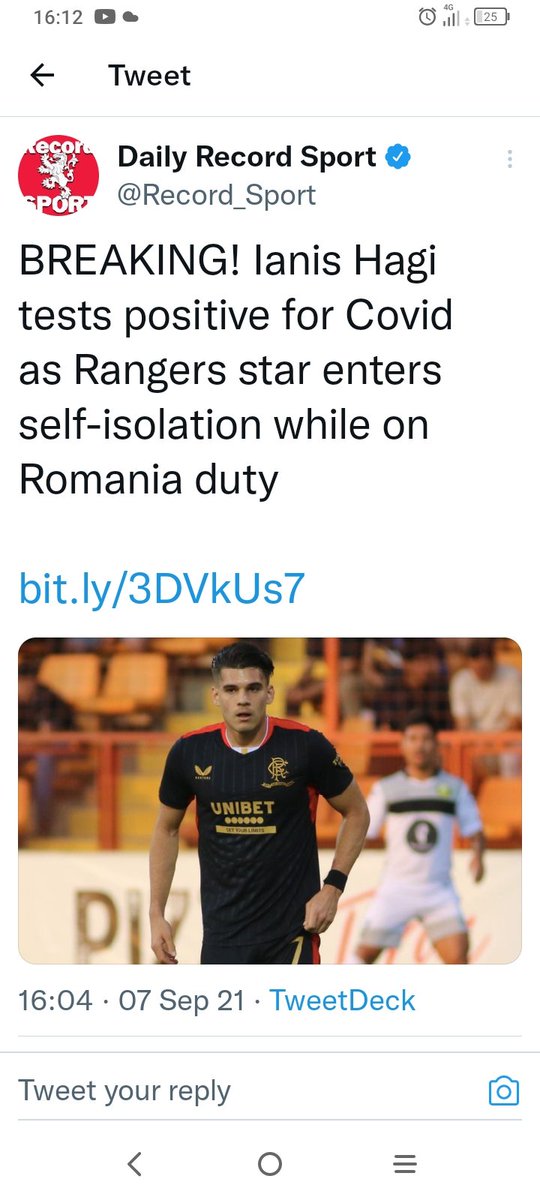 It surprised me, though not as much as finding out he's an international, or indeed, still at Ibrox.
Recent events , on and off the field, have suggested they're looking to attract a wider fanbase, ethnically speaking, to broaden the somewhat narrow viewpoints of their support.
Here's Peter Griffin, of Family Guy to explain how it works…
https://twitter.com/i/status/1434996944200421378
Sections of their support are still trying to justify their actions and although the press have picked up on it, you get the feeling it's more of a sort of covering their own arse policy, as several orange walks are due to stomp up and down Glasgow streets next weekend, oddly enough coinciding with the unveiling of their title flag from last season, which was postponed from the Glasgow Derby as with no Celtic fans present there seemed little point in them celebrating their first ever title…
Which in itself, tells you everything you need to know about them.
Celebrations appear to lose their sparkle if there's no one to hear you gloat.
Speaking as someone who once celebrated a title win in his kitchen with the dog I can't get my head around that.
One fucking rebel tape I had in those days, well, one Irish ballads tape. It was around the time a dopey shop assistant in Stafford said he hadn't got the new Celtic top, but he did have the Rangers one in stock.
Thats why every single chord and word of Grace …the Jim McCann version is imprinted in my DNA.
We remember our great victories for our own sake, and not to impose our, er, culture on others.
Thats why some desperately cling to the old firm tag, promoting it beyond what its actually worth.
We are not the same as them, not by any stretch of even the most vivid imagination.
Sky TV are mostly to blame…..describing the poisonous Ibrox atmosphere …entirely home fans…as "marvellous ", forgetting to mention it was in fact racist and bigoted chanting.
It won't be long, presumably, before they have live cross burnings on the telly, whilst exalting the beautiful flames…..
But there are those out there that think its just banter…..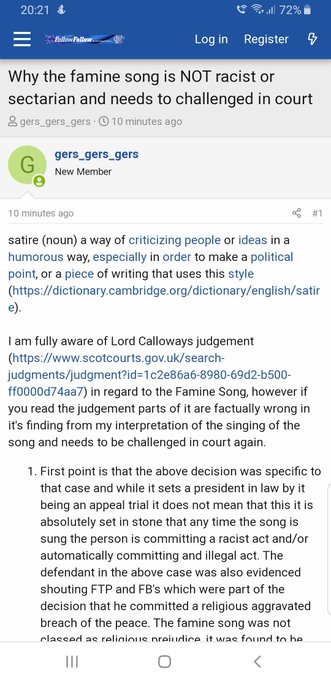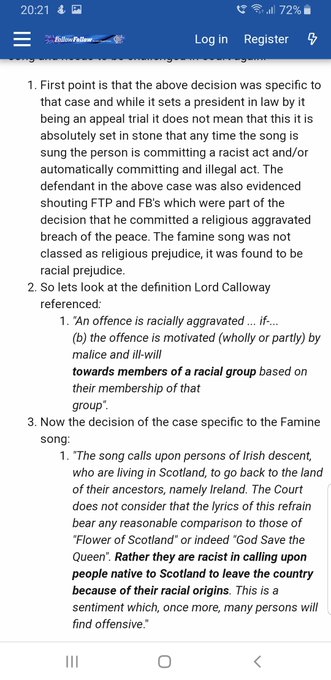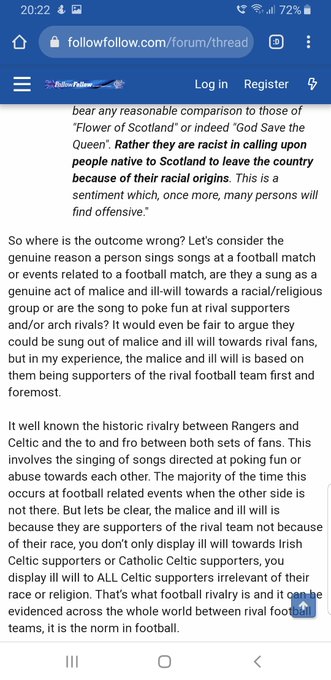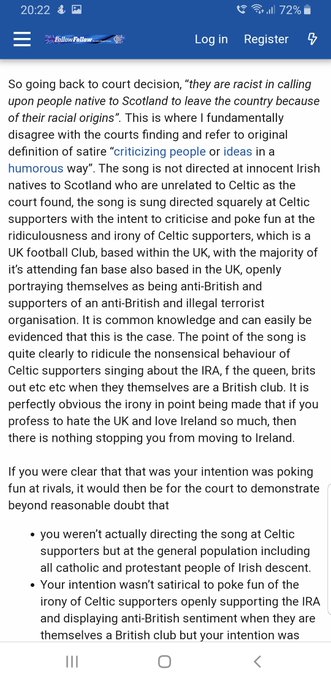 There's a long way to go……especially given I only got as far as Lord Calloway…and while I was wondering who he was, the "president in law " line hit me.
That must be their trump card.
Ignorance, is of course, behind many of the owrlds probelms where racism and intolerance are concerned.
Education is the answer….perhaps they are right that some schools should be closed.
They just got which ones wrong.
Perhaps the biggest silence has come from the SFA.
They are the governing body, and yet they have remained silent on the current issues, perhaps hoping that when the football starts back we'll all forget about them.
So, splendid inertia is yet again their policy, a time for inaction.
And maybe they want us to argue amongst ourselves so they can carry on swinging a wrecking ball at our game……
Which leads me to a caption competition….