While the barbarians were amusing themselves with chants of football coming to home it never lived in, Celtic got their pre season out in the open with a friendly against the quaintly named Sheffield Wednesday, who ply their trade in the lower reaches of English football.
You know, that bit where the players nans could score fifty goals for Celtic.
Their nans were unavailable yesterday, so they fielded a team of professional footballers instead, whilst Celtic showed off their embarrassment of riches by fielding two different line ups for a game that was split into three periods of thirty minutes instead of the traditional two forty five minutes plus however long it takes "rangers " to get a penalty.
Which reminds me, things are back to normal with them as well…
a Tavernier free kick hits the Thistle defensive wall.
 Fair play to the SFA, by the way, for somehow managing to get their man into the middle for the England game last night. In a spectacular show of incompetence that is right up there with anything from Lanarskhires finest, the Danes were awarded a goal that shouldnlt have stood, the English a penalty that shouldn't have been and he even allowed for a second ball to be in play, presumably in case england didn't get the penalty he'd been planning,
 Then again, the same referee ignored this foul in a previous game.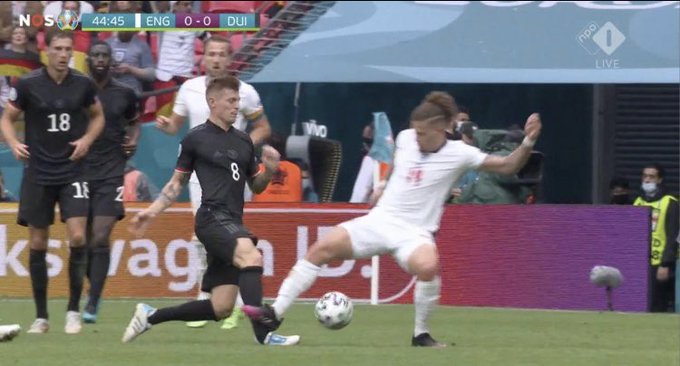 Perhaps he's got a cottage in the Cotswolds….or he's been promised one.
 Yes, I know I'm going on a bit about the latest England win, but I've got four more days of the three fucking lions to listen to.
 Even if strictly speaking, in heraldic terminology, they're actually leopards….
 Anyway, now I've got that off my chest, we can return to our own dear club, and the revolution quietly taking place behind the scenes at Lennoxtown.
 Celtic gave youth a run out and from their reaction, its clear they believe the manager when he says he's starting with a clean slate and everyone will be in the team on merit and not on who they drink with.
 Owen Moffat, who has been compared in looks to Jimmy Johnstone, opened his scoring account and goals from Alben Ajeti…yes, it looks like we did buy him, I was hoping it was a loan…and Oddsone Edoaurd completed a 3-1 win, giving ange his 55th victory as a Celtic manager…( thanks to all who suggested I mention this mathematical anomoly , which occurs only in Glasgow )
Afterwards, the manager said :
"Everyone will be disappointed with last year. The whole playing group and all the staff come back determined to make amends for what happened. 
"The important thing is how you react this year, how you're training and what your attitude is like. I've got no complaints about any of the players.
"It was a difficult year for everyone. When you're coming into a new club you want them to get settled as quickly as they can off the field. I'm sure Barky and a few of the boys struggled a little bit but that's in the past now. Now it's an opportunity for all of them to embrace what we're doing.
"If they want to be part of what's happening they just have to show me with their performances in training and matches."   
That quiet authority is there every time he speaks, there's little doubt who is in charge, and there's little doubt, at least from what we hear, that the players love it.
Especailly Liam Shaw, the impressive new midfielder….who was singled out for a mention..
"He's got real presence about him. He's a big lad. He's only beginning his steps in the professional world.
"But I'm not even thinking about starters or non-starters. We've just got the bulk of the squad back for this camp.
We've had literally two sessions with them. We've got a lot of work to do. The key thing is we try to get everyone in great condition for the first game. In terms of who starts, there's plenty of time to think about that."   
At this stage in the season, it's always worth having a look at what our opponents say, as it gives us an idea of how seriously they took the game, and if they were trying out something new, and so on.
It also serves as a measure as to how they see us…..Darren Moore, the Wednesday boss…i don;t know who is in charge for the rest of the week….said ;
We scored an excellent goal.
We have concentrated more on the fitness and base work but in the last 24 hours we have dripfed a couple of things into the players.
It was a massive tick for them in terms of applying those. The onus is to get the level base fitness in and blow off the cobwebs. When you get past a couple of weeks into pre-season, you can really start working on things tactically in training.
I think the boys have come back in condition in great condition and today's game was perfect for us. I thought as a team and a united we worked well today.
It was a good experience for the younger players in the second half.
The goals were a bit sloppy but they can only learn from it. If you give the ball away in dangerous areas, you get punished by quality opposition and that's what happened in the second half.  
And now, the bit we never saw coming….
Striker Leigh Griffiths has been sent home from Celtic's training base in Newport while allegations of improper online behaviour are investigated.
It is understood the allegations surround claims that the 30-year-old Scotland cap sent private online messages to an underage girl.
Police Scotland says it has been made aware of the allegations and will investigate.
A Celtic spokesman confirmed they have been "made aware of online comments".
"The club will now look into this matter carefully," he added. "Leigh has left the club's training camp as we do this."
A Police Scotland spokesperson added they "are making enquiries and assessing for criminality".  
 I'm going to reserve judgment until guilt has been established, trial by social or other media is not the way to conclude anything, but just that he's put himself in the position where there is a perception of criminality shows that Griffiths has not yet reached that stage of development pertaining to maturity.
 The guy has been nothing but trouble , on and off the field , with the exception of one illustrious season.
 He needs help, there's clearly an issue somewhere, a loose wire that needs to be re connected. And remember , unless you're Irish and in London in the eighties, it's innocent until proven guilty.
 In that sense, we should maybe hold off on the criticism and abuse, but on the other hand, someone somewhere ought to be checking that there was a clause put in to his contract that renders it null and void should he carry on with his , er, shall we call it bad behaviour for now ?
   On Monday we had this….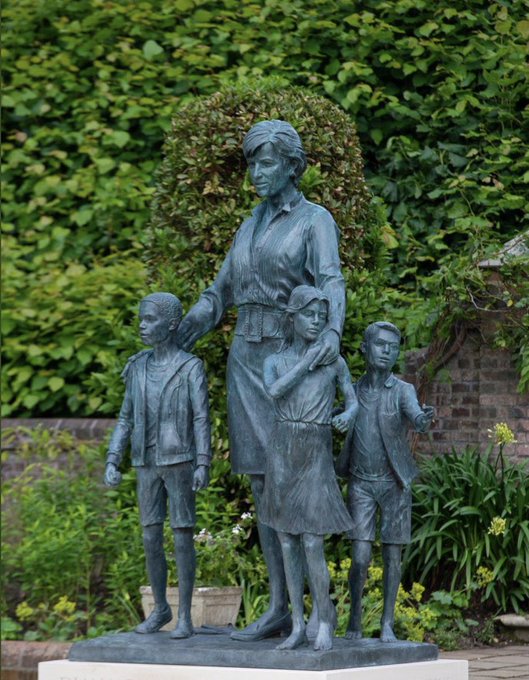 Caption: Diana photobombs the British Empire's long overdue memorial to its child famine victims
 Today…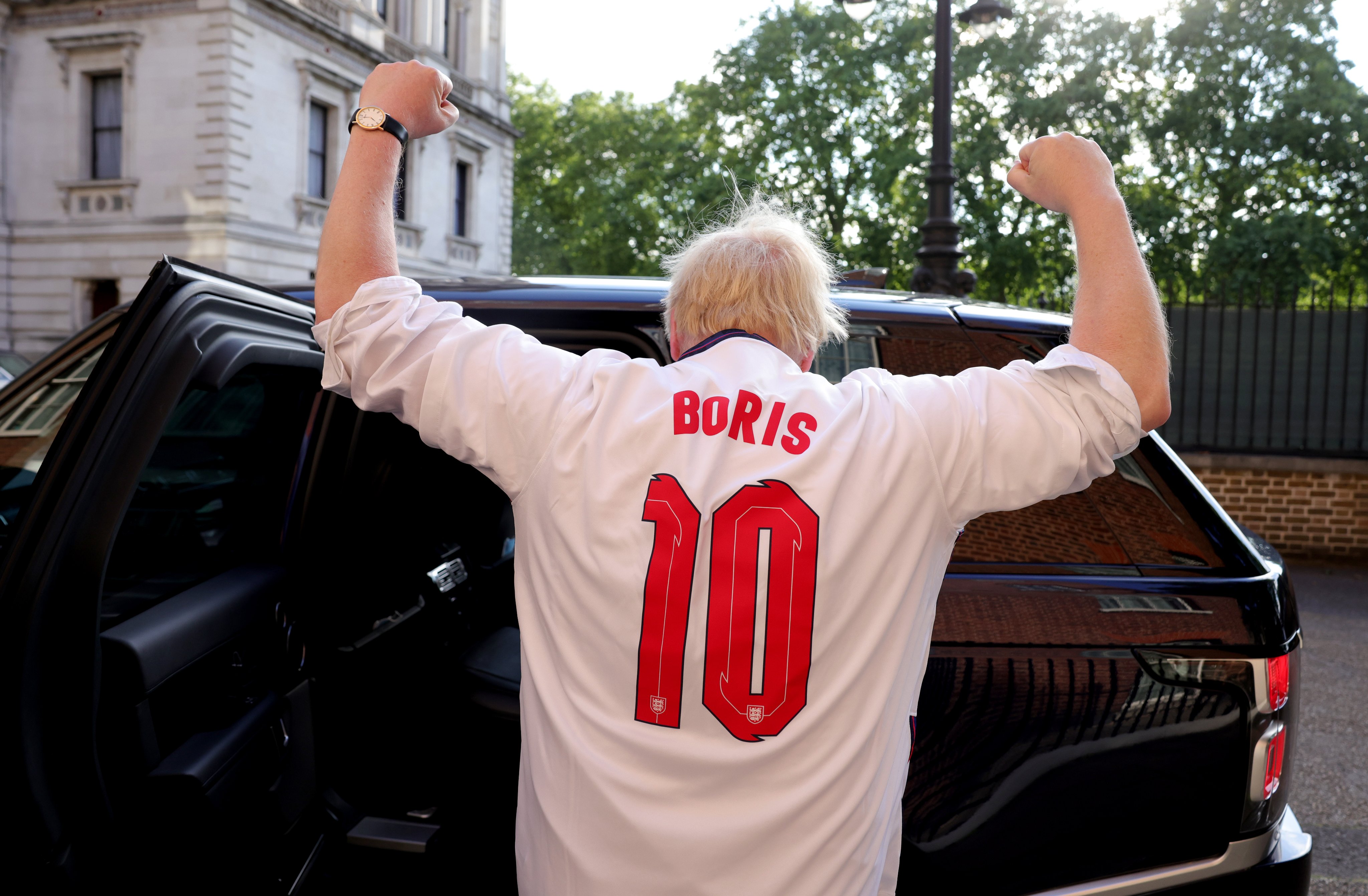 Meanwhile, have a look at this, a comedy classic from those financial gurus on the other side of the river….
Everyone want a laugh ? From the fans who stood back and let their club die they have produced this absolute beauty about how Celtic are fucked financially 
THE CELTIC FC FINANCIAL CRISIS AND SECRET SHARE ISSUES
THE CELTIC FC FINANCIAL CRISIS AND SECRET SHARE ISSUES RANGERS FC NEWS CHANNEL PLEASE COMMENT LIKE SHARE AND SUBSCRIBE AND HIT THE NOTIFICATION BELL SO YOU D…