Having been blessed with a sunshine personality on account of being born on a Sunday, readers may have noticed that this particular contribution to the world of Celtic themed comment tends to be a lot more cheerful and optimistic than most.
Apart from when it isn't.
So I was somewhat surprised to note that one or two readers felt that they were already too long on this earth after reading yesterdays piece.
Just reading the diary makes me want to put a gun in my mouth. This is going to hurt and it is going to hurt bad. We're judging this guy on pretty football against modestly endowed sides with fourth rate players. It's madness, this whole appointment reeks of lunacy.  
 Others seem more concerned that Ange will have the likes of John Kennedy and Gavin Strachan forced on him as assistants, despite there already being talk that he will bring his own men in.

You think they are working on preseason preparations until a whole new team come in, then they'll step aside? That we can only discuss matters once they actually occur? That we can't deduce where this is going based on how it's slowly mapping out?  
 Personally , I'd rather they didn't step aside. I'd rather they were gripped firmly by the lapels of their jackets and hurled unceremoniously onto the car park. but I'll settle for them stepping aside.
 As it stands, and it's important we base our opinions on what is happening, and not what might happen, we have a new manager who should be in situ before the season starts. Granted, not long before the season starts, but before the season starts.
 Thats how it is.
 So instead of leaping blindly off the starboard bow, let's try to think of the advantages of that. It wonlt take long, right enough, but there are a few.
 If, as is reported, Ange is forced into a period of isolation in a hotel room somehwere, he can review videos of last season undisturbed. He can also watch the upcoming Euros in relative peace, where he may find his own Joos Valgaeren.
 More importantly, he won't be hounded by the Scottish media , whose thought provoking comments in the past have included such wisdom as challenging the late Dr Jo Venglos to a race.
 The less contact he has initially with them the better, although his record suggests he'll treat them the same way as Billy McNeill treated Gerry MacNee.
 As for us supporters, we need to wait and see.
 Regardless of anything else we have no idea how he will adapt to the Celtic job, all we have is opinion, and for some reason, just as it was when Dr Jo got the job, the hidden arrogance and ignorance that pervades the sometimes parochial world of Scottish football is at the forefront.
  Ange might fail, he might fail spectacularly, but he also might find his own Lubomir Moravcik.
 The fear of the unknown is the most basic of all human fears, but the joy of dscovering something previously hidden can override it.
 But first of all we need to allow for that possibility.
  With the news that Feargal Harkin will not be the new director of football, roy on Twitter has taken up the task of finding a suitable candidate, and it's hard to argue with his descritption of what the board will be looking for….
 However, if Ange is as strong willed as some reports suggest, maybe he has said he doesn't want one, and his record suggests he is his own man, and will likely want his own people around him anyway.
 It's unlikely the board will feel confident enough to risk losing a second managerial candidate, and there is little doubt Ange will be aware of that.
 With the new man in such a strong position, its safe to say that we can't really lose.
 If he is successful, all of our fears will disappear.
 If he isn't, and I'd argue if he is going to fail it'll probably be obvious  by Christmas, then the board surely won't survive for long after he goes.
 Everyone's a winner.
 Feel better now ?
 Yesterday, we had this…..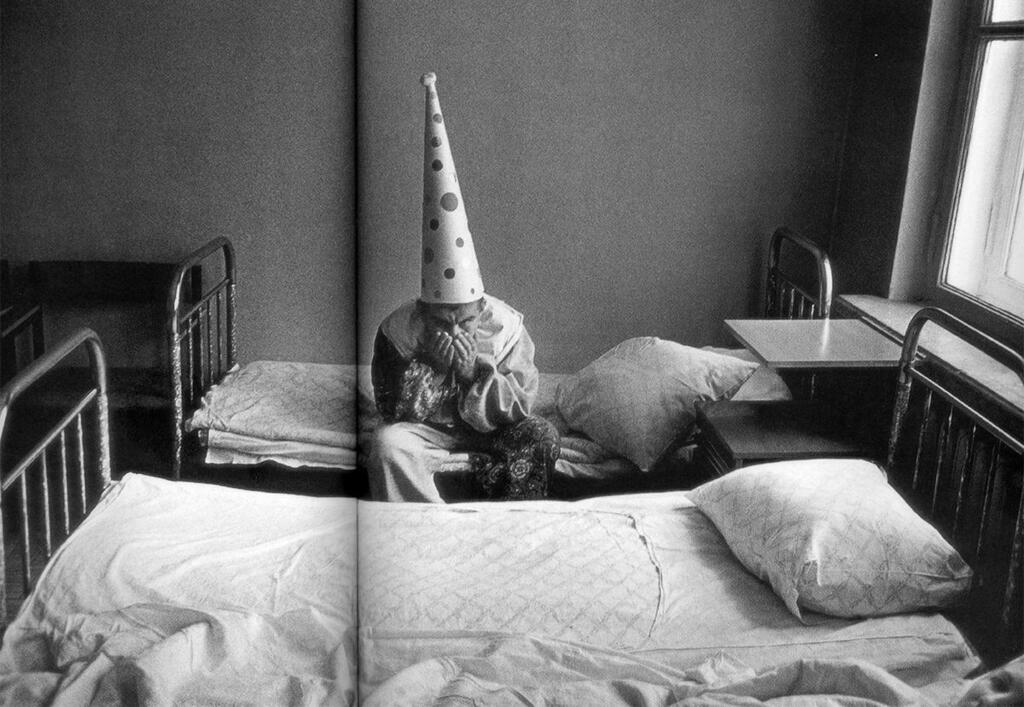 In keeping with the theme of optimism, unfounded or not, here's a little song you can sing today……
Today….