A mere hundred days after Neil Lennon finally realised his laid back style had destroyed his credibility with the support and quit, Celtic agreed a six figure sum -thought to be £3 8s 6d -for Ange Postecoglou, the manager of Yokohama Marinos.
If thats how you spell it.
When the cries of "Oh for fucks sake why couldn't we have Stevie Clarke ?" finally die down, it might be worth taking a look at what we've got for our money.
After reading, watching and listening to anything I can about this guy, one thing is for certain.
He's going places.
A forward thinking manager who will do exactly what we want a manager to do, Ange will adapt his system to the players at his disposal, and let's be honest, there hasn't been a Celtic manager in many a year who has done that.
there's an article by a fellow called Tim Palmer, who writes about football, and he's been writing about Ange for a while now, and for the doubters out there, have a read of what he says….i've had to copy the whole piece because there are one or two gremlins in the site just now, as i'm sure you've noticed, but it's well worth doing it, as it gives you a better profile of the manager than perhaps anything you'll find elsewhere.
Understanding Ange Postecoglou's football coaching process
Ange Postecoglou has divided opinion with his 3-2-4-1 system, but his coaching philosophy is fundamentally about his key principles, not the formation  
Ange Postecoglou has been clear in his mandate as Australia's national team coach. Right from the start he indicated he would set out to challenge and change the mentality of the Socceroos from plucky underdogs to a team capable of dominating games with a modern brand of proactive football. Challenging established norms has been a common thread across his managerial career – from setting out to be the first NSL team to win back-to-back titles with South Melbourne, to changing expectations of what A-League teams were capable of playing with his possession-focused Brisbane Roar.
"I've been a little bit frustrated by our constant painting a picture of a team that's not good enough, a league that's not good enough, players that are not good enough. Regardless of the state of the game — and it's been a lot worse than it is right now — we've never taken a backward step.
Underpinning this ruthless ambition is a set of key principles that define Postecoglou's philosophy. As a coach, he is not bound to a specific system or structures. Rather, Postecoglou brings his vision to life through key principles that define the actions his teams perform on the pitch. If Postecoglou does his job well, even without any knowledge of what the coaches communicate with the team, outsiders should be able to determine what the key principles are, based on the characteristics of the team with and without the ball in the game.
Postecoglou himself has given us an insight into the philosophy that underpins his key principles.
Our motto is never take a backward step and this is incorporated in everything from our preparation to even our style of play. It is also distinctive to us as a nation
'Never take a backward step' translates into some of the following key principles as evidenced in any of the 40+ games of his regime.
Proactive
Play forward
Verticality in possession
Create midfield overloads
Rotations
Combination play
Penetration in wide areas
Pressing to win the ball back quickly
Accordingly, Postecoglou's primary aim as a coach is to manifest these principles in the game. We often hear in press conferences about his emphasis on the performance of the team, which, in the context of his coaching process, is how well they brought the principles, and therefore, the philosophy, to life. That is the very heart of Postecoglou's coaching: about playing a certain way, and in a way that reveals his values and his vision.
However, while the key principles are constant, we have seen Postecoglou constantly adapting his tactics to get the best out of the players at his disposal. Furthermore, and crucially in the context of the current debate regarding the 3-2-4-1, we have also seen great flexibility in formation. Ultimately, Postecoglou's vision and philosophy are about the key principles, not the system.
The formation is simply a framework and a starting point to allow the principles to come to life. For example, in the first nine months of this regime (including the 2014 World Cup), Postecoglou used a 4-2-1-3 formation.
The primary remit of this system was to create penetration in wide areas (a key principle) by allowing the wide players moving into pockets of space between the lines, to create space for the full-backs to overlapping on the outside. This would get a player free in a wide area, where they could deliver an early cross towards the far post. This was a strategy designed to suit the ability of Tim Cahill in the air, who scored twice from this approach at the World Cup.
After the tournament, Postecoglou began the natural shift towards a more collective attacking approach, in the process easing the team's reliance on Cahill. This involved changing to a 4-3-3 formation, with a midfield triangle facing forward (so there were two #8s, rather than two #6s). The purpose of this was to two-fold: it got another playmaker in between the opposition midfield and defensive lines to play forward into, and it allowed Postecoglou to introduce specific midfield rotations to open up defensive blocks. This allowed the likes of Massimo Luongo to flourish, breaking through to be the player of the tournament in Australia's successful 2015 Asian Cup campaign.
Australia's new-found emphasis on dominant, possession play saw teams begin to defend deeper in response, forcing Postecoglou to come up with new solutions. As always, the key principles were pivotal, particularly midfield overloads. This was achieved first by bringing the wide players inside into narrow positions, essentially as #10s; then, as the challenge became to fit Tom Rogic, Aaron Mooy & Luongo into the same team, by switching to a 4-4-2 diamond.
A recurring issue with both of these latter formations, however, was that it made wide penetration difficult to achieve. That, combined with the ongoing influx of #10s, lead to the development of the 3-2-4-1. Postecoglou has previously said that he always saw three at the back as a natural part of the team's evolution. At this current stage, with Jackson Irvine now competing for a spot alongside the aforementioned playmakers, it is a logical step to accommodate the key players.
It is also, in theory, the closest Postecoglou has come to fulfilling all his key principles. The back three can split to build up from the back, with the two #6s moving behind and in front of the opposition's first pressing line to get free and play forward. Additionally, the cover of three allows the middle centre-back, Trent Sainsbury, to bring the ball out by carrying it forward if there is space in midfield or looking for penetrating passes to break lines.
In the build up, Australia's primary aim is to get one of the two #10s, who form a box midfield with the two #6s to overload the opposition in this zone, facing forward between the lines.
If the #10 gets free, that allows the wide players – positioning as high and as wide as possible while in a line of pass – to provide the penetration from wide areas. This is illustrated in the example below, when Rogic gets free with a vertical, forward pass, which is the cue for the wing-back to get in behind the last line.
It has also allowed Australia to press high up the pitch. Kate Cohen provided an excellent breakdown of Australia's defensive strategy against Brazil for Fox Sports – highlighting how Australia took the game to the world's no.1 ranked team by closing them down high up the pitch.
Pressing as a front two, Robbie Kruse and Tim Cahill worked hard, forcing Brazil into a pass out wide which triggered an Australian press. Wingbacks Aziz Behich and Mathew Leckie raced forward to get tight to Alex Sandro and Rafinha, forcing Brazil into a packed midfield, where gold shirts were up their clackers
As we can see, the common thread throughout Postecoglou's tenure is that the key principles are fundamental, while the formation is a tool to get the best players on the pitch, and to get the best out of them.
While the formation changes a players starting position, it has not changed the way the players interact with each other or the football actions they make. For example, regardless of a 4-3-3 or a 3-2-4-1, the #10s position high and between the opposition midfield and defensive lines. The 6s always look to receive with their body open to be able to play forward quickly. When the ball is lost, the nearest players counterpress to win it back as quickly as possible. These are fundamental concepts that remain intact, regardless of the system.
These, in turn, should be the topics of debate for the new 3-2-4-1. Does it create midfield overloads? Does it allow for verticality? Cam the players press as an organised block and counterpress when possession is lost effectively?
This last question is a particularly important one to consider. One of the first and most justified criticisms of the 3-2-4-1 is how it can leave the back three vulnerable to being overloaded on counter-attacks. However, Postecoglou's key principle for this phase of the game is to close the ball carrier down as quickly as possible to prevent a forward pass – to, quite literally, never take a backwards step. That, therefore, is what the formation should be judged upon: whether it allows the team to counterpress effectively to prevent forward passes. Then, it should be considered whether the system provides adequate balance behind the ball to allow players to be able to step forward to try and win the ball back as high up the pitch as possible.
In this context, it is worth remembering that when using a back four, Postecoglou often encouraged both full-backs to get high and wide, leaving a #6 to protect the space in front of two centre-backs. That, in essence, was a 'back three'; a different shape but the same numbers to this current 3-2-4-1 providing balance behind the ball. That, combined with the fact the 3-2-4-1 naturally overloads the midfield zone and creates width high up the pitch, gives us a logical rationale to Postecoglou's decision-making.
Nevertheless, the performances of the players can still be debated and there is certainly merit to questioning current form and ability. However, the difference between a good performance and a bad performance is not the formation. Rather, and particularly because of Ange Postecoglou's deliberate coaching process, it is about the key principles, and how well they are brought to life. It is not about 3-2-4-1, or 4-3-3 – it is about never taking a backwards step.  
One of the biggest criticisms of Lennon, Rodgers , Deila et al was the constant resorting to sidieways football. i think we may see that eliminated, which if nothing else will save a few throats from aching in the morning.
In fact, that alone would be worth the admission money.
That article deals with his technical ability, which could be important as there's all sorts of nonsense flying about that suggests he won't be able to start for a couple of weeks due to the fact he hasn't got a UEFA pro licence.
Newspapers, and I use that term loosely, such as the Sun (very loosely ) have claimed it could take weeks for him to get a licence, which has been applied for on the grounds that he has the required competency anyway, and it's difficult to believe that it will be refused.
I mean, it's not like there are any  peepil at UEFA who would try to throw a spanner into the works….
Even given that, there won't be any problem that cannot be overcome with a bit of back scratching or knob fiddling.
There's also the prospect that Ange will be forced to self isolate , which is a tautological nightmare, even though football bubbles are currently bouncing around the world infecting each other with all sorts of diseases, including Covid, which unsurprisingly has affected the Scotland squad, but fortunately for Euro 2020 hopes, has an entirely different effect than it would have on say, Celtic players.
When we sit down to see exactly what went wrong last year, and why Celtic didn't clinch a tenth title, settling instead for a unique , if undervalued, quadruple treble, there will be much much mpore than just a manager who handed over control of the team to a couple of coaches who never looked up from their laptops for long wnough to see that the players had no faith in them.
But thats looking back, and right now we must look forward.
Ange Postecoglou comes from a country where football isn't highly rated, to a country where, er, football isn't highly rated.
But the potential in Scotland is there, it's always been there because players and supporters alike have a passion for the sport in a way that isn't replicated anywhere else.
In footballing terms, Celtic are the proverbial sleeping giant, which when roused, as shown by Jock Stein, can and will sweep all before it.
What we needed though, was what was needed then, a move away from the traditional methods, a move away from the same old faces with the same tired ideas.
For Ange, it's a chance to put his ideas onto a bigger stage, and the piece above shows that they are good ideas, and whilst it would be disrespectful to dismiss the players he has been working with before as inferior in ability to Celtic players, i'm a Celtic supporter, and with the possible exception of Lionel Messi and one or two others, as far as I'm concerned, all other players are inferior to Celtic players.
So with players who want to learn, and players with a desire to achieve success rather than higher wages, ambitious players, ange could well turn out to be the best thing that has ever entered the world stage from the southern continent.
Cultural and sporting giants such as Kylie Minogue and Dame Edna Everage will pale into insignificance alongside the man with a point to prove and the club waiting for someone to lead them back to the top.
The board have either done their homework on this guy, or just got lucky, and although I'd like to think its the former, it's probably the latter.
There's a nervousness and uncertainty about the clubs decision makers just now that is worrying, especially if it is true they sent the staff home the other Friday when the Howe deal collapsed as they were afraid the fans would converge on the ground in anger at having been turned down by a manager who got his last team relegated.
We dodged a bullet there, as howe wouldn;t commit immedately, and when someone does that, you have to doubt their enthusiasm for the job.
And if he does end up at Everton, that kind of shows he wouldn't have hung around in Glasgow for long anyway.
Elsewhere, and Chris Jullien, the fragile Frenchman is looking forward to getting back on the pitch….
"I can't wait to see the fans again and to have them in the stands. It would be the best present for my comeback," 
At least, we think it was him.
A new season, a new manager, maybe some new players ?
Ajer wants away, as do quite a few others.
Ange will have his work cut out, and we may have to be patient, but bear in mind a lot of these guys have wanted away for quite some time, so whoever had come in would have had to deal with that, which might even be a reason for Howe dithering…
And a new chairman as well, we hear, although that won't be for a couple of months, as the man in question has still to clear his desk at the other end of the corridor….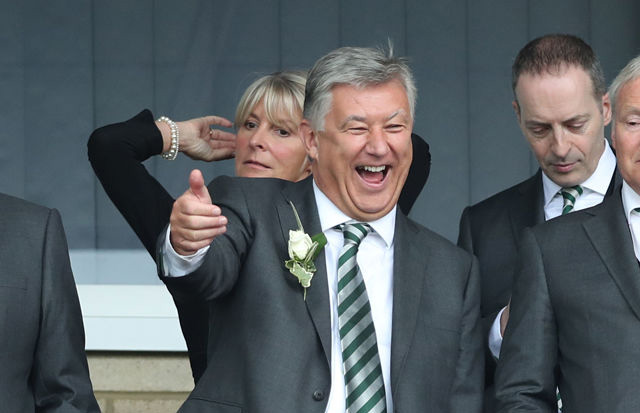 It's time to buckle up because I've a feeling its going to be a hell of a ride.
Be honest, you wouldn't have it any other way.
It's been a couple of days since the last Diary, largely because i'm a lazy fat bastard, but we did have a caption competition….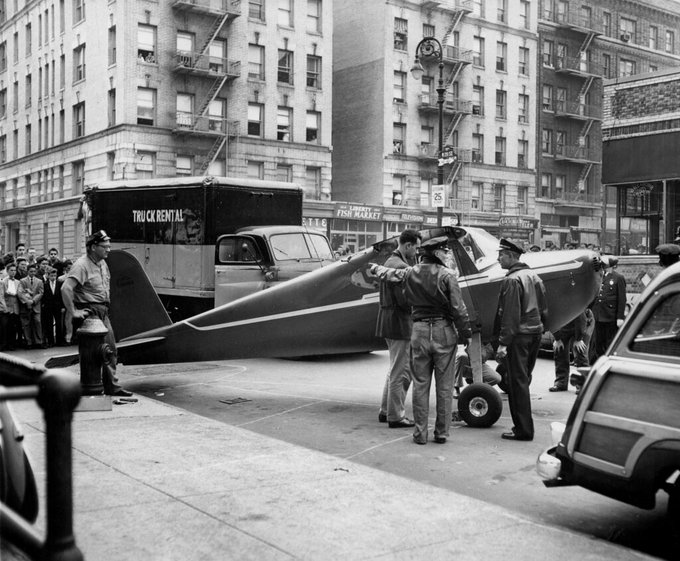 Caption :here's the new Celtic plane let's see how quick we can crash it  
Today, in line with the current spirit of optimism…just me, I know …here's this.