The last couple of days have been strange to say the least, as a couple of items developments have added to the somewhat chaotic mess that is Scottish football.
We'll see if we can link them up in a way that makes sense, although sense might not be the right word in this context.
As you are no doubt aware, after having had the title secured for them, "rangers " fans went on a bit of a rampage in George Square, and as a result, Nicola Sturgeon found other things to do on Monday, when she should have been at the very least pointing out that they had broken the law, and the police had to an extent helped them.
As ever, the initial fuss has died down, and the discussion now is all about whether or not the next Glasgow derby should take place, or the one after that, but no one has mentioned the possibility of the two meeting in the Scottish Cup, which would probably require some sort of united Nations Peacekeeping force in place.
After his supporters, who now see him as some sort of Messiah, Steven Gerrard told STV news
"I can say from the bottom of my heart that we did everything we can to try and calm that situation down" 
He even told them to go home as they were putting peoples lives at risk and breaking the law with this simple hand gesture, which back home on Merseyside means "Go home, you are breaking the law and putting peoples lives at risk "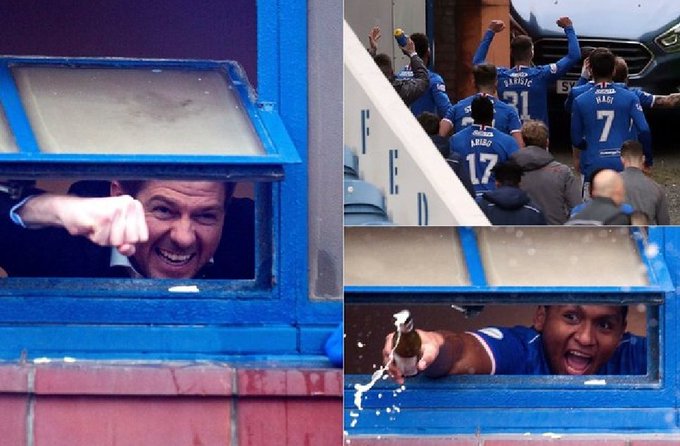 the players flouted the rules themselves, which meant the support would take their lead and do the same.
After their own game on Saturday, Ibrox was holding celebrations that went on quite late, with fans outside, which set the precedent for the next day.
https://twitter.com/i/status/1369769515307966469
Aye mate……

"Rangers did everything they could"

Stop defending this pish pic.twitter.com/I8vsbjHsUQ

— G Man (@gdog2010_john) March 9, 2021
There have been repercussions , and there have been arrests since the weekend…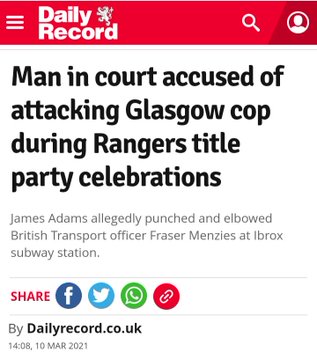 And this one….
Man arrested after 'performing sex act on himself' during Rangers title celebrations
The 46-year-old man is due to appear in court.  
Presumably he'll be handcuffed….
Bringing all of this up to date, the talk is of a massive police presence at Celtic Park, which Celtic will have to pay for, and the possibility that hoops fans will congregate to protect the Celtic Way from the hordes who have declared an intention to be there, and when they are anywhere, they tend not to leave things as they found them.
Once again, appeasement has left us with no solution towards aggression.
But there's something else that should be in the papers, something that appeared yesterday on the website of journalists Phil MacGhiollabhan, which was the result of him doing what journbalists do and asking questions when something doesn't seem right… a concept almost entirely unknown in Scotland.
UEFA not told of 5way agreement
All this talk of trouble at Celtic Park will intensify now, as it avoids discussion of whats in that article. 
For example, Justice Secretary Humza Yousef said this morning;
"We have to send collectively – and that includes the clubs – an unequivocable message that people must stay at home. I'll certainly be impressing on the clubs to do whatever they can between now and March 21st.
"If there is disorder, not only is that bad for public safety but also public health, at one of the most critical junctures of the fight against the virus.
"If that is the intelligence we're getting then clearly the option of potentially postponing the match is one we would have to consider.
Put simply, the 5 Way agreement, hastily put together to ensure a form of Rangers  continued in the game, was in breach of the rules of the game as decided by UEFA. And that is serious.
Phil asked UEFA if they had advised on it when it was implemented, and they more or less said
"what are you on about ? "
That means that a document was implemented in direct breach of UEFA rules to the Scottish game, a document that could yet have far reaching and damaging consequences.
All to protect one club.
Read the article, and you'll see why.
Then have a look at the agreement, and you'll probably see why it was never made public…
Now, if thats not enough to be going on with, if the media want to ignore that in the way they have done for the last decade or so, then here's something else that they could look at.
On the 29th of November, this appeared in the Record….
Filip Helander tests positive for Covid as Rangers defender set to miss crucial games  
None of his team mates , who had been in contact with him, were forced to isolate. Thats because the club told them that no one had…..
oops….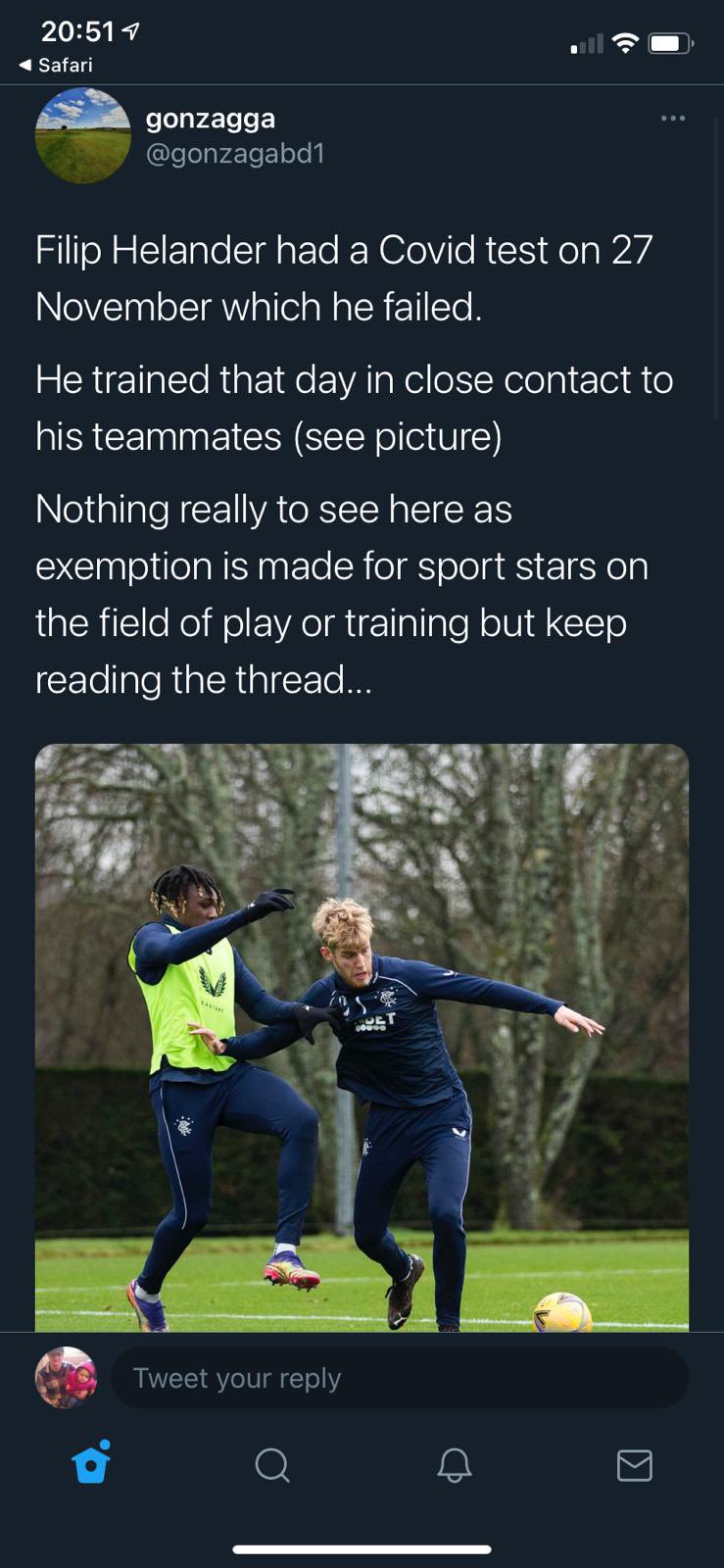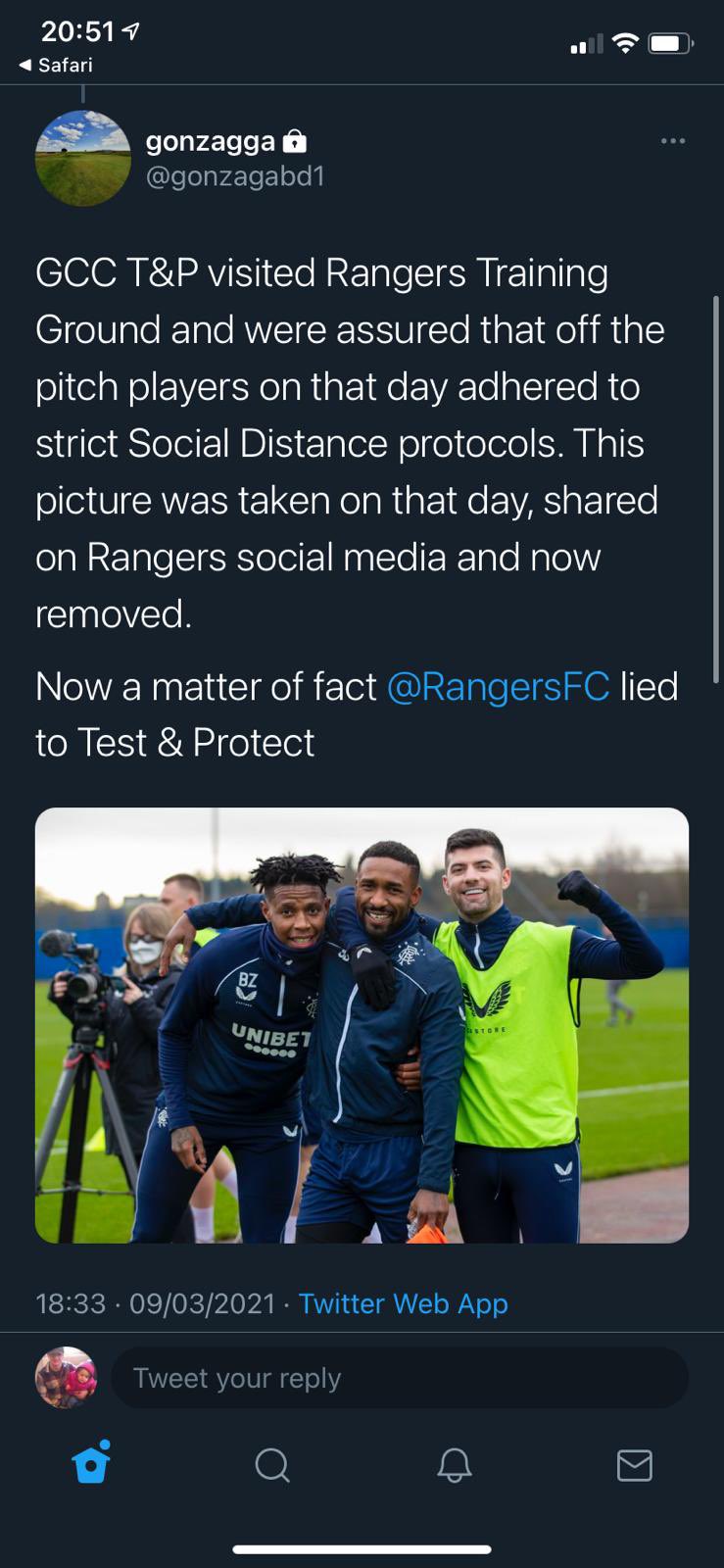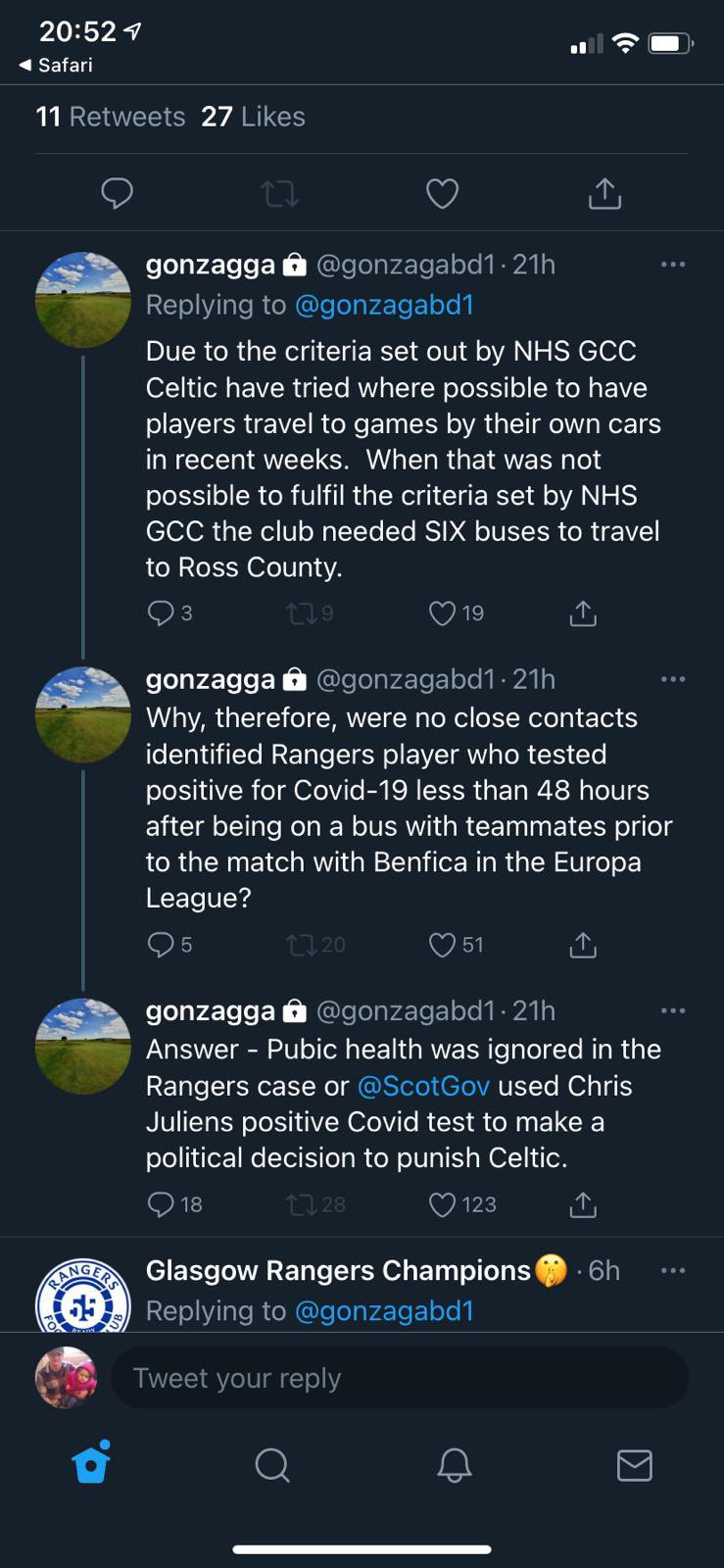 Then, something else the media missed, it surfaced that Randox, the Belfast firm who uniquely handles all covid tests for the ibrox entity, had been the subject of a Channel 4 documentary in …November
The Byline Times reported;
UK-based diagnostics company Randox has been responsible for a large number of the country's Coronavirus tests, though not without controversy. In early August, it was reported that some 750,000 unused tests from the firm had to be recalled due to safety concerns, most of which were intended for care homes. At the time, Randox claimed to be responsible for 17% of the total tests carried out in the UK. 
The Randox facility in Belfast has also come in for scrutiny. Channel 4's Dispatches sent an undercover reporter into the lab, who claimed that some used tests are sometimes accidentally discarded with cardboard packaging waste. He also said that leaking samples occasionally voided test results and risked cross-contamination in the facility. In response, Randox claimed that Dispatches had "grossly [misrepresented] the facts on the ground".  
Whether or not the allegations are true is not the issue, and since we have yet to see a court case suggesting libel against channel 4, then there must have been enough doubt about the legitimacy of their test results to question whether they were fit for purpose, especially with the amount of Ibrox players who contracted the virus when compared with others.
I'm sure the media will be all over it, but one has to ask why they weren't at the time.
Although we already know the answer.
Once more, rules have been adjusted to ensure any possible advantage has been given to an entity playing out of Ibrox that is short of a bob or two.
There are forty one clubs in Scotland who have supporters who must demand that their clubs investigate this sham of a season.
We should have cut this cancer out the first time, and not continued with the lifestyle that brought it on in the first place.
If UEFA are going to investigate rule breaches where the Five Way is concerned, perhaps Holyrood should do the same with Covid testing, before someone else does….
Lets see some real leadership, leadership that stands up to institutional  corruption , something that makes us believe an independent Scotland won't just be Westminster Lite…