It would be fairly easy to sit here and blame the manager. It would be easier still to blame the players. Or the somewhat bizarre decision to wear a luducrous strip for the first time when familiarity and trust was required. Or perhaps van dijk wan't concentrating …or maybe the referee was bribed.
But no. It wasn't any of those. It might have been that wee bits of each contributed, but when you sit down and think about it, in the cold light of day, it's simple, really.
We were shite.
And played like a bunch of kids in a schoolboy consolation cup tournament.
You know the one, where the losers from the first round of the big cup go into a cup to keep them interested until the summer holidays. Keeps them from smashing windows and stealing the badges off cars.
Ronny decided to go with charlie mulgrew at left back. surprising that no-one pointed out he's a bit of a cart horse in that role.
Ronny figured that Saidy Janko was ready for the top level.
Ronny reckoned that we'd win this game, and then seemed to do his level best to ensure we didn't. We had to defend a lead, he defended his defenders in public, and then changed it all around.
And don't get me started on the new strip. Not only did we look like a bunch of stewards who had wandred onto the pitch by mistake, we played like it as well.
Team game ? Really ? It was as though someone in the pub had said come on lads, eleven v eleven.
Was this really the same side that tore Malmo apart in a blistering opening twenty minutes just last week ?
Well, give or take a couple of players, yes.
But  you wouldn't have thought so.
Fair enough, bitons goal should have stood. But Malmo would have only scored as many as they needed to.
Well done to them. They deserved it. Even if the manager did to Deila what Brian Clough did to Davie Hay all those years ago when Notttingham Forest beat Celtic at Celtic Park.
I'm not calling for Deila to be fired. But i wouldn't be too annoyed if he was.
I fell for his new system. I thought he had a vision, and yet when it comes down to it, he's full of the same stuff I clear away when the puppy goes out in the morning.
Talks a good game. Thats about it.
So, Celtic drop into the Europa League.
Thursday night games at 6pm.
Sunday matches.
Alright, thats where we are.
But I'm concerned that the club are quite happy with that. They are in a comfort zone. And need to be shaken out of it.
Last night was unacceptable in so many ways, and has sent the season into a downward spiral.
And it was all so promising just a week ago……..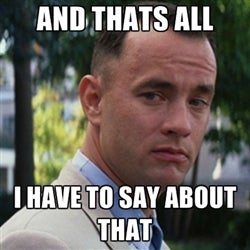 I could go on for hours, but why should I spoil the rest of my day ?
Or yours ?
Heres a picture of a bunny rabbit  in a field.
To take your mind off things.