The footballs back! Real football, I mean.
Celtic are in Paisley tonight to face St. Mirren, who are surprisingly still in the Premier League. I'm not going to call it the Premiership, by the way, because that's the English league. Something the marketing chaps at the SFA haven't fully understood is the need to have an easily identifiable brand, one set apart from it's competitors. I can't understand the lack of imagination. They seem to be able to come up with enough different ways to protect one of the leagues more beleagured clubs.
No matter.
It's been a while since Celtic were in action, and even longer since we played anyone not called Dundee united, so a huge crowd is expected and Celtic have agreed to display the names of the players even more prominently on the shirt in case we've forgotten what they look like.
Adam Matthews and Anthony Stokes return to the squad, and Liam henderson has been forced onto the plane to Norway , but theres no sign of Charlie Mulgrew or Mikael Lustig. Nir bitton should be fit, but if he isn't, that will mean that Stuart Armstrong will move alongside Scott Brown in the middle, leaving Stokes, James Forrest  and Kris Commons to fight for the remaining midfield place in what has become a fairly settled and predictable Celtic side.
Gordon, Matthews, Van Dijk, Denaayer, Izaguirre, Brown Bitton, Armstrong, Johansen, Mackay Steven, Griffiths.
With the possibilty of the league being won in the next few games, Ronny Deila has affirmed that the players will not be rested, and will be kept playing until the end of the season, which he feels will help to get them ready for the Champions League qualifiers, which are only about twelve  weeks away.
That woke you up, didn't it.
Deila said;
 "Hopefully we are going to win the Treble and that is the main target.
"Our dream and hope is to get to the Scottish Cup Final and win it. If we do that, then we will be playing our last game of this season on 30 May.
"After the cup final, the players will get three weeks holiday. If they are playing internationals in June, they will get one week more. So players like Scott Brown and Stefan [Johansen] would come back on 1 July.
"In three weeks, you can't ruin too much. It is just positive for their bodies to rest. They know what is coming when they come back to training." 
A win tonight will put Celtic eight points clear, with nine games left each for the hoops and challengers Aberdeen. I think we can put the champers in the fridge…
"We want to win it as soon as possible, The games coming up now are important games but we have good momentum now.
"We play good football, we train well, there is good harmony in the squad. I am comfortable we are going to keep performing well.
"The Champions League is so important. We want to win the league and get into the Champions League group stage, that's our main target."
The only potential cloud on the horizon is Emilio Izaguirre, who will probably be playing for Honduras in the CONCACAF Gold Cup when Celtic try to get through the qualifiers.
That means either Efe Ambrose or Charlie Mulgrew at left back for those games.
And if we lose Jason Denaayer and Virgil van Dijk, and Mikael Lustig hurts himself again, -it doesn't bear thinking about…
Actually, we have to think about it.
Ronny needs to be on the ball here, or else we could be in trouble.
Well, it seems like he is…
"We have to be more prepared than we were at the start of this season and I know we will be.
"The three qualifying rounds are knockout ties so anything can happen there and we need our preparation to be 100 per cent correct.
"It is not going to be the same. We are going to play fewer matches, travel less and really prepare properly for those qualifying ties. I want to do it differently to last year.
"Back then we did way too much travelling and played way too many games.
"It is not positive to play games with half a team and lose 5-1 and 6-1.
"It is not positive for the confidence of the players and the atmosphere in the club. We don't like to lose.
"Yes, some of these games can be lucrative but there is more money to be made in the Champions League
"Peter is with me. We are on the same lines so that isn't a problem.
"We are talking about the United States but everything has to be perfect there. I think we are going to stay here instead. 
Which pours cold water on the possibility of playing Newcastle United in Boston. Where do you read this rubbish ?
Remember I mentioned I had binned Sky sports ?
We're sorry to hear that you're cancelling your Sky Sports subscription. We just wanted to let you know that it's not too late to change your mind. We'll give you Sky Sports for £12.25 a month for 9 months (normally £24.50 a month) if you decide to keep it.
Continue to enjoy more of the games that matter with live coverage of the Barclays Premier League, this seasons UEFA Champions League and the Sky Bet Championship. Plus there's F1, International Cricket, Golf, QBE Rugby Autumn Internationals and so much more.
Start saving today
To take up this amazing offer, just click on 'start saving' and one our dedicated Live Chat Agents will be happy to help.
We hope to welcome you back soon.
The Sky Sports Team
My reply ?
Wheres that picture ?
Not until we get a fairer deal for Scottish football.
That number to get rid of it for yourself ?
All together…
0344  241 0266
As expected, Second Rangers couldn't find a nominated advisor , and as a result , will be thrown off the Stock Exchange. Despite what you may read elsewhere, from experts such as Matt Lindsay, this is not a good thing.
In fact, its a disaster. It means that no-one will touch them, and no amount of spin is going to change that. The clock-if they haven't already sold it-is ticking for them.
We do have exclusive pictures of one prospective NOMAD doing a bit of research on the company when they were approached
Thats not them in the picture, but we hear that Cantor Fitzgerald were the firm who said no.
You may have heard of them. 648 of their employees were killed in the 9/11 attacks.
Sandy Easdale has threatened legal action. Does South Africa have an extradition treaty with Britain ?
 "I think we have been misled on several occasions, with Dave King and Paul Murray saying that they had a Nomad and it was a certainty that the club would keep its listing.
"We were well aware, the previous board made it public, that the club could suffer delisting if the Requisitioners went ahead, and especially with Dave heading it up.
"I think they had a chance to keep it listed if Dave had stepped aside but I am not sure why they are using that tact.
"Up until the other board was dismissed, it was still a listed company and could trade shares up until WH Ireland resigned.
"I think categorically we have been misled. Dave said on several interviews, TV interviews, that he had a Nomad and he felt comfortable that he would be found fit and proper and the company would still be listed, which I would have hoped would have been the case.
"I don't think we would be taking Rangers to task. Our group, it is more on a personal basis with the individuals who misled the shareholders into thinking the shares would still be on AIM market."  
There may be trouble ahead,
but while theres moonbeams and laughter
who needs the x factor ?
Lets take the mickey, and dance..
Good Friday ? It's a brilliant Friday, three points permitting.
If you want a feel good article, have a look at Chris Sutton in todays Record, where he talks of his interview with Ronny Deila… As i was initially sceptical of Ronny, its good to see that someone else is happy to admit he got it wrong.
Celtic faced Derby in a pre season friendly back in 1975, thats where the picture in yesterdays diary was taken.
Heres a quick political teaser…
Sorry, thats how john Major described her.
I meant this one;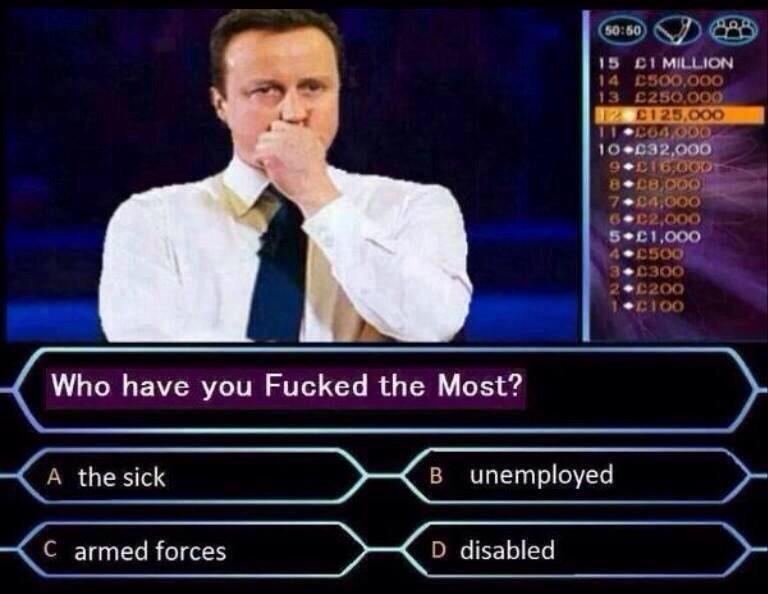 Todays is Friday, so its a caption competition,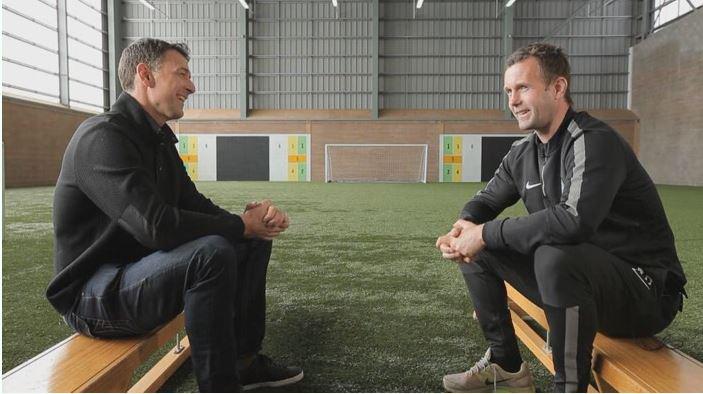 In the spirit of Easter, I've told the wife i'm going to observe the teaching of Christ.
Disappearing today, back Sunday night.