With a crisis looming in the centre of the Celtic defence, the board have swung into action and made a bid for Honduran winger Luis Palma.
Fair enough, he looks the part and fits the current profile of incoming players, but unless there's a plan in place to strengthen the back four ahead of a couple of important games, it looks like our custodians have completely lost the plot.
Again.
The Tierney saga took another twist yesterday when one of our pish stained sources pointed out that the reason he hasn't gone anywhere else is that he doesn't want to.
He doesn;t want to stay at Arsenal and their manager Mikael Arteta doesn't want him there. They don't see eye to eye and had a bit of a rammy last season when Tierney complained about a lack of game time and Arteta sent him the bill for his treatment.
He wants out and has decided where he wants to go.
Our support needs a boost and our team needs an experienced defender. Even if it is only short term,
Sometimes that rainy day cash might not represent value for money but it's there to make sure the rain stops for a bit.
The diary has often pointed out that the Celtic PR department is lacking in one or two aspects of it's job, like doing good PR, and they have been presented with an open goal here.
Surely they can see that ?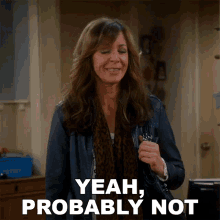 We can hope I suppose.
Meanwhile, there is a serious matter to be dealt with, from last Sunday's game.
There were a couple of shall we say controversial incidents in the game.
There has been no comment and no retrospective inquiry into this offence, which should be surprising , but isn't.
Incident that seen Taylor go off for treatment on a cut was caused by this elbow thrown by the Kilmarnock player. https://t.co/FuiCktn385 pic.twitter.com/XQo8lcEZWk

— Lint (@Zeshankenzo) August 20, 2023
And, of course, the goal.
The crux of the matter, however, is that yet again there is no comment from Celtic Park on the incidents.
the return of Peter Lawwell to the fold might not have as much of an effect on transfer policy as some would think, but there's certainly a return to the doing things behind closed doors where the authorities are concerned.
What time has told us is that it doesn't work.
Fergus McCann took them through the courts, and won.
He made the point that he was not to be trifled with, and it has to be time for the current lot to do the same.
Which reminds me, did Kilmarnock alter the dimensions of the pitch on Sunday ? Some are saying they did, but it wouldn't have been noticeable because Celtic had returned to the sidieways stuff of yesteryear.
With all that's going on just now one wonders of the board have the stomach for a fight. Has the illusion of wealth removed the eye of the tiger ?
Are they too comfortable in their ivory towers ?
There are dark forces at work, and it's time for the board to make a stand.
Otherwise, we're going to have to look at doing it ourselves.