The Scottish Cup quarter final long weekend continues today, with Celtic in Edinburgh to face Hearts.
.
The game kicks off at 12.15.
This follows last night's game, and is ahead of games tomorrow lunchtime and Monday night.
The SFA sure know how to sell a product.
Having said that, with at least two lower tier clubs in the semi finals, they'll be praying that both Glasgow giants make it through to join them.
I've a feeling Robbie Neilson, the Hearts manager, could well explode on live television this afternoon. Whilst referees usually struggle to even give Celtic a level playing field, their wages probably depend on income from the tournament, and everyone needs to pay the bills.
I'll be at work so it's BBC Radio Scotland for me, where fortunately the presenters don;t have the integrity of their colleagues in England. North of the border they adhere to a strict agenda, and as we saw when Michael Stewart spoke his mind, solidarity flies out of the window.
The chaps at Sportsound don't need any encouragement to toe the party line, as they were hand picked because they not only agree with company policy, they enthusiastically support it.
In England , though, they're struggling to get anyone to turn up at the Match of the Day studio for tonight's show, such is the support for Gary Lineker, who likened the language of the government to the language used by another right wing mob who were hell bent on destruction back in the thirties.
The bad news is there is no word from Michael McIntyre. Miranda Hart or Brendan O'Carroll that they will stop making shows for the BBC to support their colleagues.
for the BBC, there is some good news…. Gazza is on his way with some beer and a fishing rod.
Back at the ranch, and it's been another quiet week for the squad, who are simply getting on with the job of preparing for the trip to Tynecastle.
This could prove to be the closest and most difficult game of the season, with an angry Neilson claiming all sorts of hurdles are being placed against him. Which of course, deflects from the injury sustained by Daezen Maeda when the Hearts keeper tried to take him out rather than concentrate on actually stopping the ball for the Celtic equaliser……
He's moaned about pretty much everything he can think of this week, after his side were beaten comfortably by Celtic despite altering their style slightly, perhaps because he felt the changes in the Celtic line up meant he had half a chance of getting something.
That was his best shot last week, and it seems to have upset him that his charges were well and truly beaten.
Still, his bubbly personality and effervescent charm should lift them for todays game….
Celtic stories, as ever, have filled the papers, with the usual Postecoglou wanted in England line leading the way.
This week, it's Tottenham Hotspur who want the Aussie, but the desire doesn't appear to be reciprocated.
We'd have asked Ange what he thought of going to London, but it's clear he isn;t thinking of it.
At all.
Which is why the English media aren't linking him with the job, they don't have the same agenda as their northern counterparts.
For today's game, Daezen Maeda is doubtful, which leaves only Liel Abada and Saed Haksabanovic as possible replacements, showing just how paper thin our squad can be.
Haksabanovic scored a great goal in the last game against Hearts, and looks to be straining at the leash for this one..
There is space in my cupboard for more medals because I only have one!  
He may well need a bigger cupboard one day.
Haksabanovic typifies the attitude of the what used to be called fringe players at Celtic, ready and willing to make his mark whenever called upon.
When Ange came in, one of his priorities was to change the culture at the club, he hadn't failed to notice that things were a bit laissez faire under the Lennon system.
As we can see, whatever he's doing is working.
Although I expect Celtic to win today, and probably comfortably, you might well hear a sigh of relief when the game is over.
Elsewhere, reports yesterday indicated that chunky superstar Alfredo Morelos was "halfway through the door " at Ibrox on his way to Sevilla.
A hearty shove has removed the blockage, and he has signed a pre contract with the Spanish side.
Seville is known as the orange capital of Europe, which will come as a surprise to anyone who has ever been to Ibrox, and we wish him well as he seeks to rebuild his career and reputation.
that just leaves around a half dozen of their first team squad to lift off the wage bill.
Soon be time for those European licences to be handed out, and one is led to believe there will be more cuts…..if it isn't already too late.
Maybe they'll get Andrew Dallas in….he might not be fit enough to be a referee but could probably do a job up front for them.
On tuesday, we had this….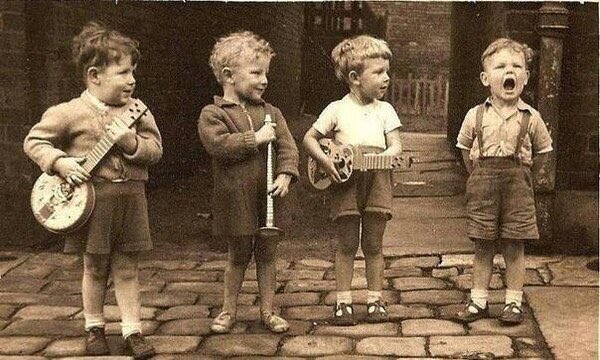 Caption: " OH the rangers are shite "   
Today