Celtic duly swatted aside Hibernian last night , with a timely reminder that Daezen Maeda is by nature a striker, Kyogo Fuhruhashi can still score goals and two goals from Aron Mooy, pronounced Moo EE , at least according Radio Scotland summariser John Rankin, who should hope somewhat fervently that he is never a guest on the Jonathan Woss show.
In all fairness, a win over Hibernian is nothing to shout about these days. Everyone beats Hibs, it's what they're there for.
Significantly, though, that's eighteen wins in nineteen games in the league, and although there is no chance of an invincible season, it's still a remarkable statistic.
The media won't mention it, though, especially ahead of Monday's game with plucky newcomers "rangers ", although you will notice over the coming days how often they mention Mick Beale's invincible record as their current messiah.
Even if they don;t want to talk about his bizarre claims in yesterday's Scotsman, which we mentioned in the Diary yesterday.
After the match, ange Postecoglou said;
"fuck me, they are shite "
Oh no, hang on. that was me. And I wasn't referring to Hibernian, I was referring to the BBC Radio Scotland Open Mikes team, which circumstances dictated were to be my source of information regarding last night's game.
I had to take my son back to Loughborough, a town created purely for students of language to pronounce anyway they want due to the peculiarities of spoken English. I choose to say Low Brow, technically correct and it has the bonus of annoying my lad, who attends the local university, chemical engineering, apparently, though my enthusiasm dimmed when he refused to make bombs and drugs on the side.
Which meant BBC sounds and the Open Mikes show, where a babble of ex footballers and a couple of anchors compete for attention on air whilst they watch each Premiership game. Often leading to confusion, and not very informative.
Although you could tell when Celtic scored from the hushed silence and morose tones. Which was contrasted only by the praise for their favourites at Ibrox, with a new young thing called Lowry getting all the praise for "pulling the strings " and "dictating play ".
Something that was continued on BBC sportscene, despite the ban on advertising.
The idea is good, but they should have a wee buzzer to notify the anchor when they have something to say, which in turn will give them a chance to formulate what they have to say into a coherent sentence, which may yet turn out to be entertaining and informative.
Added to this, in a studio in Glasgow, they have Leanne, who monitors on a screen all the action, often correcting the on the spot reporters with details such as players names, and clarifying controversial incidents. Well informed, it's clear she will go on and make a name for herself in the world of broadcast sport, although she perhaps lacks the confidence to criticise her more experienced colleagues.
When Daezen Maeda scored an astonishing goal to remind us he's not just a bloke who runs about a bit, John Rankin was convinced that Aron Mooy had provided the overlapping run that took a couple of defenders with him.
It was Greg Taylor, who is often mistaken for Mooy when he's out shopping, but only by people with no eyes.
If "leanne " is to adopt the mantle of correcting these mistakes, then surely it would be more entertaining if she were a little more acerbic in her remarks, using phrases such as "you're an idiot " and "Are you actually watching the game ? "
Anyway, she did raise a point worth further discussion, regarding referees and VAR. As the panel discussed the amount of incidents influenced by the new camera system, she wondered if our players were so different from others around the world in that they didn;t seem to know the rules, or if it was the referees….
Which is an excellent point.
And to widen it, are in fact, all of us wrong in our interpretation of the rules, and the referees correct ?
If VAR is to be a permanent fixation in our game, then education might well remove all the doubt about what it brings to the game.
What we need is more people who are perhaps thinking out of the box, original thinkers, like this guy….
Yesterday, we had this….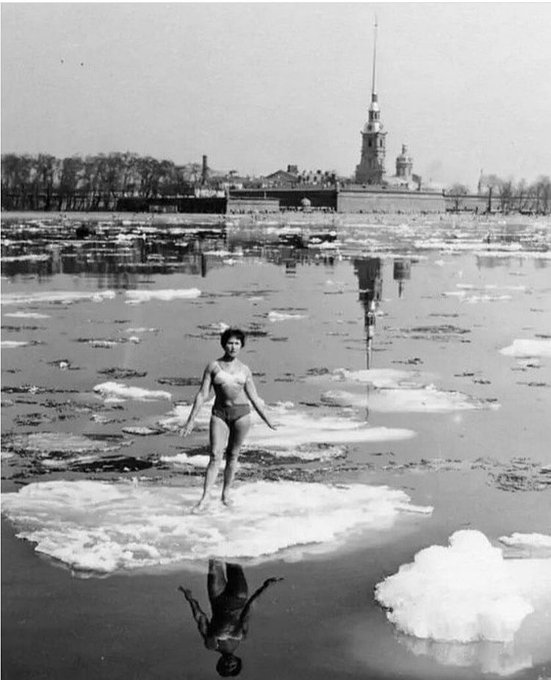 Caption; Robbie Copland's version on how the titanic's survivors were rescued..  
Today, a photo I took myself….