…by the FIFA cash cow, you may remember there was real football.
And tonight it's back, when Hibernian face the all new singing and dancing "rangers ".
It kickstarts the season, a season which when we left it had Celtic in a League Cup semi final and a significant nine points in front at the top of the table.
Our first game is at Aberdeen on Saturday, weather permitting of course, as locals try to scrape the global warming off the pitch….
I wouldn't worry, we're looking at three degrees up there around kick off time. Not even worth wearing a jacket.
With the exception of Josip Juranovic , Celtic will be at full strength for the game, and the break seems to have done them good, if the amount of negative stories in the papers is anything to go by.
In fact, there's been little or nothing about Celtic players ttraining during the break, you could be forgiven for not even knowing they'd been away at a warm weather training camp, which makes me wonder if Ange hasn;t introduced a few new things to the players.
Coaching never stops, and if it isn;t varied a wee bit, the players get bored.
I'm looking forward to the game not only because I'm suffering withdrawal symptons, but becuase we hear from the ranch we're going to try a few variations on the same theme….
With excitement in the air, however, it's only fair to admit that there's a bit of the fear in me.
With one third of the all conquering triumvirate returning to the scene of their triumph, surely I can;t be the only one changing his underwear three times a day ?
I'm forced to sleep in my wife's underwear, such is the shortage, and trust me, taking them down from between the two trees every morning…it's a hammock…did you think I was some sort of weirdo ?…..is becoming tiresome.
( I put this in becuase my wife said the diary has popped up on her reddit feed, so although she denies reading it, we shall see….or not …..)
When the holy trinity of Ibrox jumped ship to Aston Villa, it was only after the man widely regarded as the brains of the operation went to QPR that Villa fell apart.
Factor in that their replacement at the twat towers lasted only a few months, and you can see why the fear has taken hold.
As this exclusive footage from their new Auchenhowie security camera shows, they are a force to be reckoned with.
This, my friends, is Bealeball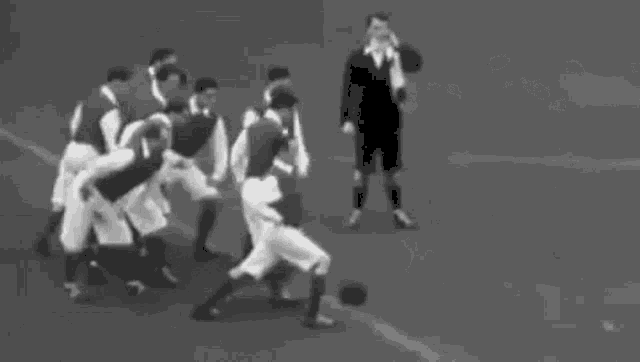 Add to that the new sports science department focused on health and fitness, and we're in trouble.
No wonder Ange has been quiet….he's terrified.
And it makes sense that he is, because not only is Beale back to claim his crown, he's got the players to do it.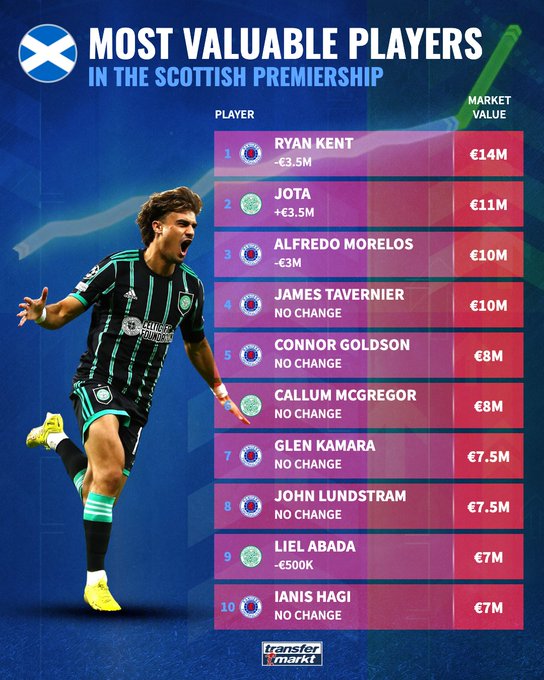 Transfermarkt.com, the go to guys for anyone thinking of buying a player from Scotland, have released their latest valuation table, and it makes for scary reading.
Ryan Kent, despite being available for the square root of fuck all next month, is still the most valuable player in Scotland. To be honest, even at my valuation he would be a risky investment, as would chubby chuckler Alfredo Morelos.
You could get them both for free, but no one seems to want them, which was also the case for Conor Goldson, who bizarrely now would fetch a fee according to whoever compiled this.
Presumably they didn't watch the World Cup, especially the Croatia games.
I'll wager my shiny shilling that when Juranovic goes he'll bring in more than even the optimistic values of all the Ibrox players on there……in total.
Well, nearly.
Transfermarkt is a German based website, and presumably they've based their valuations after watching a Rangers TV recording of the Dortmund game over there.
If that isn't enough to have you heading behind the couch with a flask of tea and some sandwiches to avoid the inevitable, then there's this as well….
Michael Beale bringing back Rangers tradition of brown brogues will see them a
shoo-in for success – Barry Ferguson
It's from the Record, which has excelled itself during the break, although it has fallen short of a campaign to simply hand all the trophies over to "rangers " without the hassle of actually laying any games, presumably because that's when things start to unravel for them.
Ferguson said;
Michael Beale might be a thoroughly modern manager but he has made an old-school decision that had me beaming with pride when he announced it.
You might think this is daft, but Beale ordering the Rangers squad to turn up suited and booted for home games from now on, is massive in my eyes. Wearing a suit, collar and tie and, of course, the brown brogues isn't going to score you a goal when the match starts but this is a statement about standards.
It would appear the manager gets what the club is all about and he is trying to install the values that, to me, were part of being a Rangers player from the minute I first walked through those famous front doors on Edmiston Drive as a 15-year-old apprentice. On match days, I would be the hamper boy and cleaning up after the games and all that kind of thing, but I used to see the likes of Richard Gough striding through those doors wearing that suit with obvious pride and a look that said "we mean business today". 
I loved it. And it's right up my street that Beale has brought back the tradition because it's all about standards and it's what I wore on matchdays at Ibrox throughout my entire playing career at the club, working under Walter Smith, Dick Advocaat, Alex McLeish and then Walter again.
I'm not sure when the players were allowed to wear tracksuits instead of club suits –
they would leave the kebabshop and go home to change into one before returning to start a fight, if I recall correctly
and I totally understand that when they are playing away from home and travelling is involved – but for me, it's great that the new manager has reintroduced it at Ibrox.
Having said that, obviously it's more important the team does the business when the suit comes off and the kit goes on and I can't wait to see how they get on against Hibs tomorrow night. I watched some of the new boss' first game against Leverkusen at the weekend and although you have to take friendlies with a pinch of salt, there were obvious signs Beale's influence is already working on the team. 
Barry, of course, has his own footwear of choice
The media are building up Beale.
That's a sure sign of major problems over there.
He won't be allowed to spend money on new players, as there isn't any.
He can't raise any, as they have no saleable assets.
Tonight, they face Hibernian.
By January 3, after they have hosted Celtic, they'll be calling for his head on a spike.
Should be a fun few weeks.