Well, ignoring the name of the referee in order to fully assess his performance on match day didn't last long.
Nick Walsh has been handed the whistle for Saturday's Glasgow derby, which will be the first match after the closure of the transfer window, and probably around the same time that the more enlightened Rangers fan realises that despite guaranteeing UCL money, and already banking, well, if they have found a bank that will have them, millions more from the sales of Patterson, Bassey and Aribo, that investment in the team will take second place to paying back a few soft loans that kept them alive over the last few years.
Which will put him under the spotlight.
Nick Walsh in charge of a Celtic v Rangers game from last year.

2 early yellows for McGregor seen him off the park.
pic.twitter.com/gdQRGArtN9

— Kerrydale Meltdown (@KerryFail) August 30, 2022
His record in games featuring the plucky new club is interesting….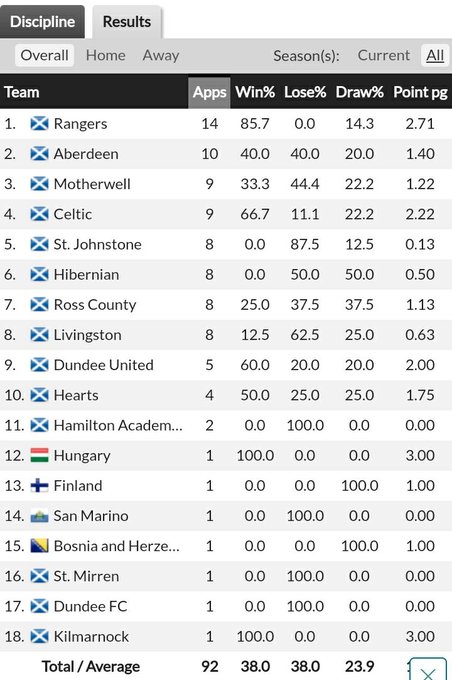 In fourteen games where he has been in the middle, "rangers " have never lost. Which coincidentally, even at this early stage of the season, is something they really cannot afford to do on Saturday.
And then there's his day job…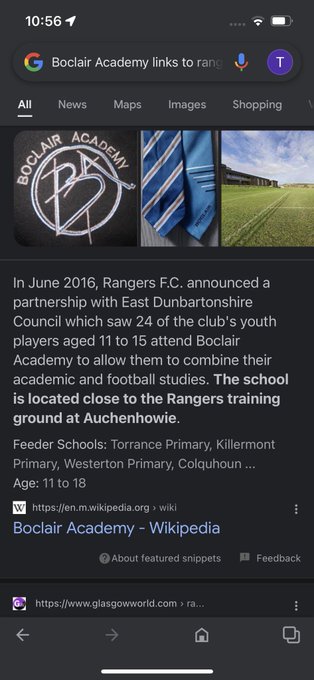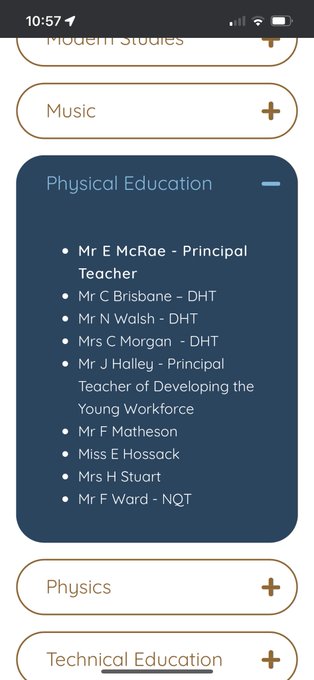 Conflict of interest ?
Would a decision he makes on the pitch affect his earnings off it ?
Just the fact that the question is asked means there is a perception of bias, a perception that makes it impossible for him to be seen as impartial.
With Bobby Madden away learning the ropes in England ahead of his appointment as head of VAR in Scotland, the SFA are struggling to find a referee who will be able to cope with the hullaballoo of a Glasgow derby,
Willie Collum is capable, but doesn't toe the party line enough to give the appearance of impartiality, and he keeps sending off Ibrox players every time they deserve it, which simply won;t do.
And it would also be unacceptable for them to appoint a referee who is open to suggestions that would lead him to favour oone team over another,,,,so they needed one who won't need that suggestion.
Celtic won;t say anything publicly about referees until after the game. Like when Iain Bankier expressed "deep concern " about Walsh who booked Cameron Carter vickers when he was punched by Chris Kane of St Johnstone, who escaped  punishment.
"That is a source of deep concern. But we don't run the SFA.
"We are a member club of which there are others and we get our shout, we get our say.
"You can't expect us with a flick of the wrist tell the SFA what to do and what not to do. 
It would be nice if he could repeat those concerns ahead of Saturday's game.
It would also be nice if we weren't concerned about the performance of the referee.
Scotland is unique in world football, as the governing bodies are not concerned about any link, either professionally or emotionally, between referees and football clubs.
That alone is enough to introduce a perception of bias, which puts the man in the middle under considerable and unwanted pressure.
Will he go with his heart and award decisons in favour to his favourites, or will he subconsciously try a little bit harder to be seen to be fair, and award them in favour of the opposition ?
Either is unacceptable, and it's not fair on the referee, and there is an argument that it prevents him from doing the job to the best of his ability, which admittedly , in the case of Scottish referees, isn't exactly first class,
Or is it ?
The Celtic by Numbers article, highlighted in the diary, suggests that they do get most things right, although that also could be used to support the argument that they only get the ones right that they want to.
You can rest assured that Celtic will get several early bookings at the weekend, which will be evened out later in the game with yellows to "rangers 2 players.
You can also bank on plenty of moves from the hoops being broken up for minor infringements, and if you can find a bookmaker who will accept a bet along the lines of "penalty to Rangers anytime " then you may also have found that rarest of species….a skint bookie.
And yet Celtic will say nothing, the other clubs in the league, who are equally affected by these somewhat imaginative decisions will say nothing.
And the media will put it all down to our own paranoia, whilst, of course, ignoring the issues that made us not quite paranoid enough in the first place.
What really worries everyone else is the simple fact that Celtic are now settling into their stride, the 9-0 win over Dundee United showed a ruthless streak that was not there before, and it's even led to some saying that it wasn't necessary, that Celtic should have eased off and so on.
But leagues can be won and lost on goal difference, and therefore the Never Stop mantra is important,
Whilst Dundee United and others are not competing for trophies, and don;t have two capable players for each position, Celtic do,
In darts, in England, amateur players at Super League level have their performances recorded, regardless of who they are playing, and their average is what gets them selected at international level.
It's similar at Celtic.
You perform when you are asked to, and you play to the best of your ability until the game is over.
That's what frightens the media, the governing bodies, and , of course, the opposition….
If Brendan Rodgers can be credited for changing the attitudes off the pitch at Celtic, for which there is a solid argument, then Ange Postecoglou can be said to have cjanged them on it….
And he's not done yet,.
There is talk of an approach from EPL clubs, given the sacking of Bournemouth manager Scott Parker, and it might well be unrealistic to expect him to resist allcomers as his career at Celtic goes from strength to strength.
But, there is an old Australian saying….."fuck em, i'm happy where i am " that probably applies right now.
Tonight Celtic face Ross County in the League Cup, or whatever it's called this season.
County have a more than reasonable record against the hoops in knockout matches, and the manager will be keen to impress the importance of ignoring the 3-1 win up there earlier this season.
However, given the relentless style of the team just now, that probably won't be top of his team talk.
The players know what they have to do, and they'll go out and do it.
Which brings me back to the bit about frightening everyone else.
These are better days, and despite the effort of those who seek to put a stop to them, they'll keep getting better.
And I, for one, am relishing every single minute of it.
Yesterday, we had this….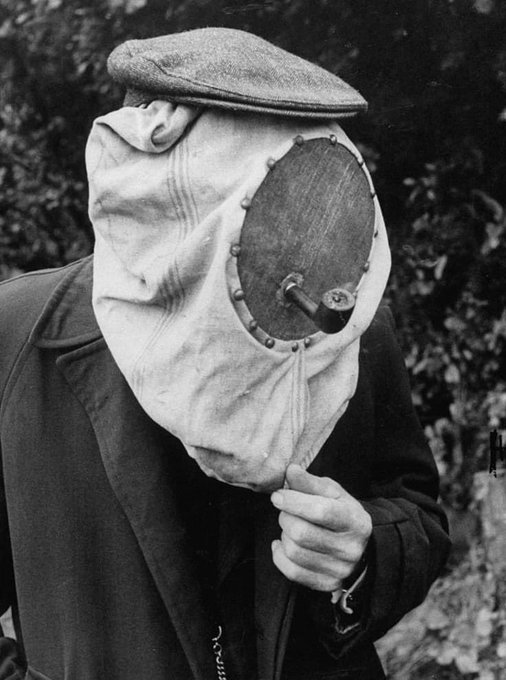 Bognor Bhoy 
 Harold Wilson shows how Labour politicians can join a picket line  
Today….