Non -international Celts reported back for duty to Lennoxtown yesterday.
You'd have thought we'd all have been happy to see the guys again, but instead a;; most fans did was scour the photos and videos that were released looking for Jota, who wasn;t there because technically he isn;t a Celtic player yet, he's still with Benfica, but that's being sorted and we should stop whining.
Nothing was ever going to happen until this week, and whilst bringing in the winger is high on the list, there is other work to be done as well.
In an interview for Celtic TV, manager Ange Postecoglou laid bare his plans for the season.
"We didn't set out with any specific targets last year. We just wanted to be the best we could possibly be.
"It will be the same this year. If we can improve on our performances from last year, which we have to, if we can improve on everything we do, then we're going to finish in a pretty good spot.
"We don't know what that means in terms of tangible results. But every year I've started a football season I want the team to be the best it can possibly be. 
"Again, that's our aim this year."
That implies, quite simply a strategy of building from strength, with investment in the team, in the knowledge that success will follow on naturally.
No wonder Peter Lawwell got out of dodge. And one can only wonder how the ultra conservative board feel about this new, swashbuckling programme,
Well, we wonder, but we don't care.
There's half a dozen friendlies lined up, and it looks like the opponents weren;t chosen at random,as the manager explained…
"They  will be super important because, once we get to the first round of the Premiership, we know from them on up until the break in November, we are going to be going at it and we want to be ready. We have to be ready.
"We know we got off to a slow start last year and we certainly don't want to be doing that again with so many important games early in the season.
"So I think it is a good programme we have put together with the mixture of us going away which is great and playing against different types of opposition.
"We have a couple of games at Celtic Park and a couple of sort of European trips in the middle, which, hopefully, prepares us for the Champions League and the travels we have got there.
"So we have tried to put a programme together which we think will give us the best chance of being ready." 
After years in the slow lane, seemingly happy to distract fans with a somewhat pointless dream of ten in a row , it looks very much like we're at the very least aiming to be overtaking some of the other vehicles.
To do that, he intends to get down to some serious work, as one fear he has already illustrated is that other sides get used to or find a way to stifle our style of play.
He has a month or so free of competitive matches to work with the squad, and teach them a few other little things now that they've mastered the basics, which should ensure a few surprises in the next few months.
Whereas Brendan Rodgers didn't quite understand that four meetings a season allows teams to become very familiar with your style, Ange is well aware of it.
Those who were afraid he would refuse to adapt will be relieved, and those who like surprises will be chuffed.
One surprise was the addition of Harry Kewell to the coaching team, and the manager explained what he brings to the table….
Harry Kewell is someone whom I know through the Australia connection but we have never worked together. He is one of Australia's greatest ever footballers and a guy who has worked really hard to get a coaching career going. From afar, the reports that I have had on him is that he will bring some really good qualities in terms of his on-field coaching and his ability to mentor players. It was really important that when the players came back this season they understood that nothing stands still and there is a constant evolution. We want to better every year and seeing a couple of new faces in the staff is going to help that. He will bring energy as I know he's super excited about being involved at this level and this football club. He's got Champions League experience as a player and has won it. He was an attacking player and that will help the group and the balance we have in the coaching group. Alongside Stephen McManus and Darren O'Dea, I have a really good, exciting vibrant young coaching group who will put a lot of energy into the first team and the B team this year.
He didn't mention Kennedy or Strachan, which is , well, worth mentioning….
Even though the squad are just back for a day, there seems to be an urgency already, at least if you read the mood, which must make a refreshing change from days of yore, where they would simply pick up their new kit, show each other a few holiday snaps and toddle off to the pub for a couple of liveners.
There's a couple of other snippets doing the rounds, Josip Juranovic's agent sayd he's happy at Celtic, Vasilis Barkas says he didn;t enjoy his time there at all, and Jordan Larsson has become a free agent, and somehow Celtic fans think he should be snapped up, presumably because his dad was quite good.
If Celtic are indeed after another striker, then Larsson should be considered, but let's be honest, what he would cost and the fact that he wouldn't displace either Giakoumakis or Kyogo means that such a move is unlikely.
Something a little more serious now, which will certainly be filling trousers at Ibrox …..
UEFA have announced new Financial Sustainability regulations from June 2022. President Aleksander Ceferin explained, "The evolution of the football industry, alongside the inevitable financial effects of the pandemic, has shown the need for wholesale reform and new regulations." 
UEFA director Andrea Traverso (remember him ? ) noted, "Competitive imbalance cannot be addressed simply by financial regulations. It must be addressed in combination with other measures. This is why we changed the name. The name fair play was interpreted as creating a level playing field." 
Ceferin added, "UEFA's first financial regulations, introduced in 2010, served their primary purpose." Now, instead of so-called Financial Fair Play, the focus is on the financial sustainability of clubs with 3 key pillars being monitored: solvency, stability and cost control. 
Solvency requirements have been addressed by strengthening the rules around overdue payables for football clubs, tax authorities and employees to better protect creditors, including mandatory assessments and quarterly payment dates (15 days to settle overdue amounts).  
Stability is covered by the former FFP rules, whereby a club's loss over the 3-year monitoring period is restricted to the "acceptable deviation". However, the limit has been doubled from €30m to €60m, if the excess over €5m is covered by an equity contribution from the owner.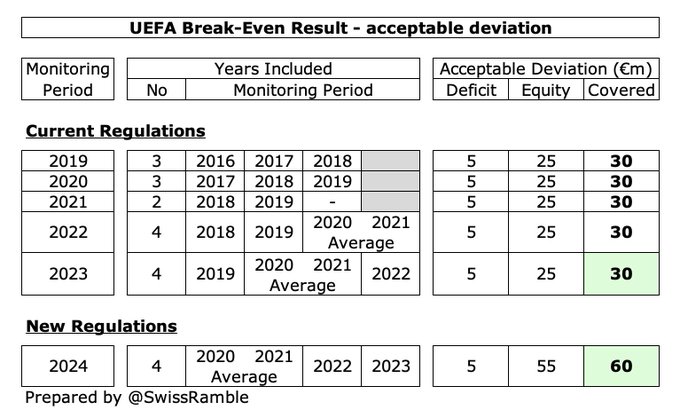 If a club is deemed to be in good financial health, then it could be permitted up to an additional €10m allowance per reporting period, i.e. €30m over the 3-year monitoring period. This would mean that a club's FFP allowable losses could potentially triple from €30m to €90m.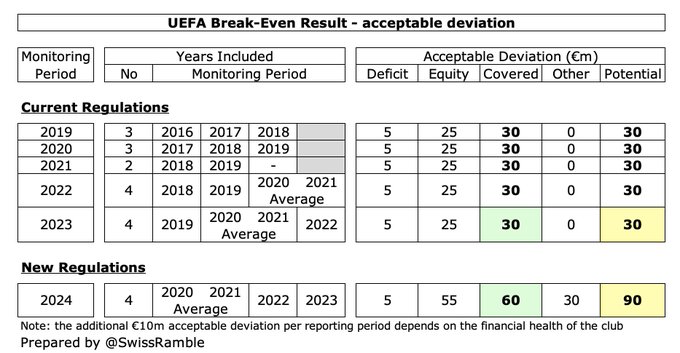 However, it is worth noting that certain expenses that could previously be excluded from the FFP calculation can no longer be deducted. This covers money spent on youth football, infrastructure, community and women's football. 
The FFP calculation encourages equity investment from owners rather than loans, though the new rules do not directly address debt. For example, clubs like
#CFC
,
#THFC
&
#FCBarcelona
, whose 2021 debt was well over a billion, would not be penalised – so long as no overdue payables.  
We know a club/company that is pretty much kept afloat by directors loans, don't we, readers ?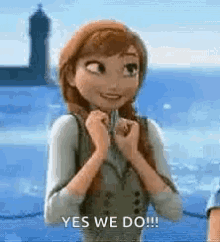 And we might well be seeing the results of what happened to a club who had some overdue payables and got away with breaking a few rules over the years to maximise revenue….. as regular readers know, anders Traverso is well aware of what really happened at Ibrox, and whilst it's taken a while, it isn;t going to be allowed to happen again. Looks like everyone is happy to sweep it under the carpet, but at east they've wrapped it all up and flung the carpet out.
The biggest change in the new rules is the introduction of squad cost control with the ratio of player wages, transfers & agent fees being limited to 70% of revenue & profit on player sales. This is similar to a European Super League guidelines, though its ratio was lower at 55%. 
UEFA said its objectives are to: (a) have a direct measure between squad costs and income to encourage more performance-related costs; (b) limit the inflationary impact of wages and transfer fees of players. Covers clubs with wages above €30m who qualify for a UEFA competition.  
 Having seen this train coming down the track, does that explain the media narrative that is more like a fire sale on Ibrox players ?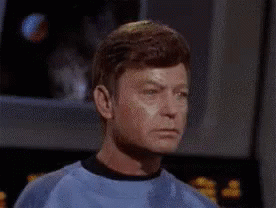 Yesterday, we had this….
Bob Smith 
And this is how they all dance at a Scottish wedding after the drink has kicked in  
 Today