Vassilis Barkas became the latest Celt to seek his fortunes elsewhere when he agreed to a twelve month loan at dutch side Utrecht.
Despite the opinions of many supporters, he is far too good to be an understudy to Joe Hart, and sometimes even Scott Bain.
We wish him well.
Barkas was unfortunate in that he never had the same four defenders in front of him from one game to the next, and was made the fall guy in many eyes for the early season stutters.
It's a smart move by the Celtic management, who are fully aware they will at least make their money back on the player if he features regularly at a high level, and there's even a chance he will recover his form and return as a Celtic goalkeeper at the end of the loan period.
Not a good chance, but a chance.
Speaking after his loan was sorted, he said;
"It's really amazing. It's a great honour for me to be at a great club with nice, crazy fans, and in a really good league. So I feel excited and I can't wait to start training with my new team. I want to get myself to work and help the team try to go as far as we can, to get European football again where we have to be. And of course play nice football.
"I like to play football, I like to play outside. I'm not the kind of goalkeeper who will stay on my line. So yes I would like to play outside. 
He fits into the Angeball philosophy, he just needs to get better at it.
Several other players have been released, including Karamoke Dembele, who was once the great young hope of the Celtic Academy, raising interest from all over Europe. Before we start whining about losing another starlet, it's worth remembering that he is the same age as Liel Abada, and on that basis it's actually worth wondering why he hasn't broken through yet.
The answer is he isn't good enough, or applied enough, and that means the club won't push the boat out to keep him.
With the manager on holiday and probably trying not to think about football every minute of the day, it's unlikely that any new signings will be announced until he's back to announce them.
Jota, the Portuguese winger , has been spotted on holiday in Cyprus wearing his Celtic top, which is not normally the behaviour of a loannee who wants to return home.
And Benfica News on Twitter, seems resigned to losing him….
Obrigado, Jota
 Jota está de saída do Sport Lisboa e Benfica, o seu destino será o Celtic clube que concretizou a opção de compra de 7.5M, Benfica ficou com 30% do passe do jogador
 Ao serviço do Benfica: – 1 Campeonato Nacional
 – 1 Supertaça 
Jota is leaving Sport Lisboa e Benfica, his destination will be the Celtic club that made the purchase option of 7.5M, Benfica took 30% of the player's pass
 At the service of Benfica: – 1 National Championship
 – 1 Super Cup
 Forever one of us  
 There's probably something lost in the translation but you get the point.
Some loannees, in fact, were reluctant to wear the top when they were playing for fear team mates might give them the ball, so we can probably be sure he'll sign up as soon as the manager is ready.
Cameron Carter Vickers would have made it clear he wasn't coming back, either by actions or words, so we can be fairly sure he'll be back when the action starts, but as for any new faces, your guess is as good as mine, but probably better than anyone's in the mainstream media.
What we can expect, when the dust begins to settle, is another goalkeeper.
One who can not only act as an understudy to Joe Hart, but as genuine competition, which probably explains the reluctance, again as predicted in the media, for Celtic to cut their losses on Barkas.
The media , and of course, the lunatic posing as joe black on Twitter….
A new goalkeeper means one of international standard, and that's not going to be easy.
Scott Bain isn't going to cut it, and Conor Hazard is still years away from that level, so someone new is needed.
Tony Ralston and Greg Taylor, redeemed in supporters eyes after initial derision are good enough to compete for the full back slots, with Josip Juranovic the agreed first choice on the right.
Another left back is almost certain, and it's also likely he will be an international, of at least the ability and technique of Taylor.
Central defence should see the greatest upheaval.
Carl Starfelt picked up an injury whilst playing for Sweden, and now has to spend a few weeks sitting next to Chris Jullien which will annoy both of them.
Carter vickers is likely to stay, but it's not certain, and even if he does, the manager will want two players to cover them. Stephen Welsh has a ways to go before he's ready, and there's a couple of young lads who will be gently introduced to more first team squads next season, but two top class defenders are needed.
We're beginnning to see why the word from the ranch is six new players. We're on four already, and that's not counting replacing any loannees.
We're more than strong enough middle to front, but again the high energy style of both departments means there will be injuries and fatigue.
We saw last season entire front lines replaced during a game, and the midfield would have a complete change of personnel to adapt to the situations arising during the game,
One more forward and one more midfielder seems unlikely given the current squad, but you may have noticed our manager is a man with a plan, and he tends to get what he wants.
What he doesn;t want is players taking a wage and not earning it.
So it will be goodbye to Alben Ajeti, to Chris Jullien, to Ismael Soro and to a few others.  None of those named want to be here so don't waste your sympathy bemoaning their ack of chances.
We really don't want to give Jullien a chance to be a centre half. Yeah, he was decent, but we were a stepping stone for him, and now that he's realised he isn't good enough to cut it here, where more than technique is required, it's time to cut the cord.
When the manager gets back there will be a rush of activity and then we'll pop off to our pre season training camp, play a few friendlies and have a nice settled squad playing in a nice settled way ready to build on the foundations of last season.
Had to happen sooner or later , I suppose.
Elsewhere, there are other clubs and companies with their own problems, court cases, staffing issues and even allegations of cheating, especially where financial fair play rules are concerned.
And will Craig Napier get to referee a top level game, given that he's come out as gay ?
That will tell us a lot about our game in Scotland.
As Ossian on Twitter reminds us…….
Such an incredibly brave thing for Craig to do. Not the being gay thing, its 2022, nobody gives a shit, but actually coming out and admitting to being a Scottish Referee.   
 Next season promises to be different for a number of reasons, yet you can't help thinking some things will stay the same….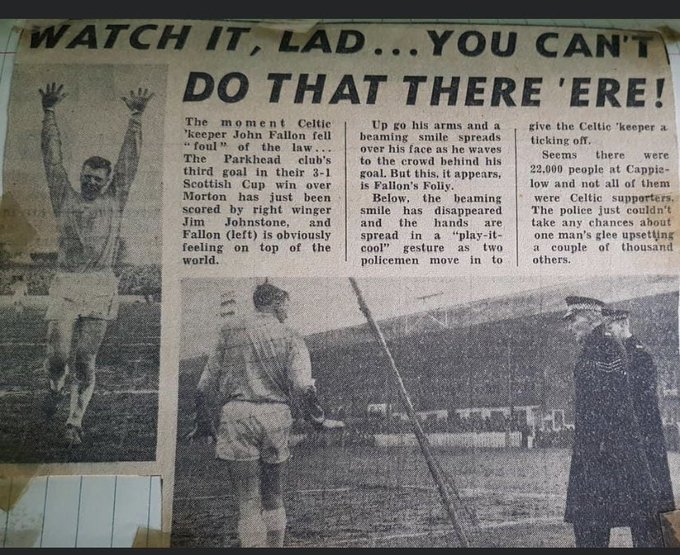 We'll still face establishment control, and as for the police/supporter relations, recent events in Paris have shown that we're always only one game away from a potential disaster.
 Especially if their team doesn't look like it will compete with the new look Celts.
 We hear things went wrong at a rehearsal for their first home game when they tried to salute their now sadly deceased kitman Jimmy Bell….
 Things keep going wrong over there, such as their latest attempt to fleece the hoardes when the competion Watchdog pointed out they aren;t allowed to fix the prices artificially high to stop people like Mike Ashley getting what they were contractually obliged to.
 What a tangled web they continue to weave as they throw their last pair of dice at the UCL qulifiers to attempt to recover well over £100m of losses since their inception a mere decade ago.
 Last time out, we had this….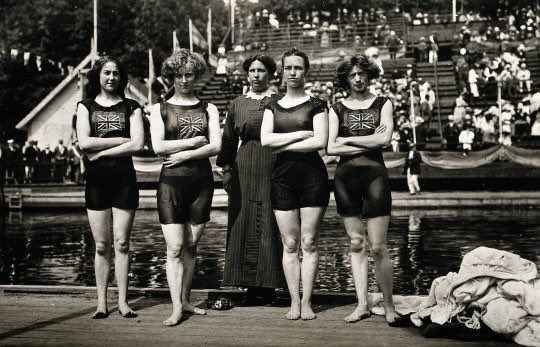 Caption
Now… can we have a shot with the Brits out?
 But, you know, as amusing as it will undoubtedly be, there is far more to look forward to closer to home as Celtic regenerate on and off the pitch.
 and that's where todays little competition lies….
 What do you put in here ?