Marc Horne, the journalist behind the Times story regarding the senior police officers taking a few trips around the world , seems to have got his teeth into something.
Yesterday, we noted his somewhat one sided record of the accusations made against two senior cops, who have been accused of taking their holidays at the taxpayers expense, and today we're looking at how he's turned his guns on a judge…again, though, he's only recording someone's accusations.
Inquiry sheriff Lindsay Wood investigated over 'a glaring
conflict of interest' in Rangers court case  
The use of the word "glaring " is the eye opener here.
In fact, if it was so glaring there probably wouldn't need to be an investigation, but again, the story seems to reflect an opinion rather than the actual story.
A complaint involving a sheriff who held shares in Rangers FC and granted more than 20 warrants during the failed police inquiry into the club's takeover is being investigated after he was accused of a "glaring judicial conflict of interest".
Concern has been raised over the role that Sheriff Lindsay Wood played in the ill-fated investigation into allegations of fraud linked to the collapse and sale of the Ibrox club.
Wood regularly appears at Rangers matches and social events and was said to have a framed photograph of the club's stadium in his chambers.
It is understood that a formal complaint made against him is being investigated by Craig Turnbull, Sheriff Principal of Glasgow and Strathkelvin.  
In the first four paragraphs there is no mention of who has filed the complaint, or why.
But there is plenty that subliminally points the reader in the direction of guilt,
And there's more…just so the readers know who the god guys are….
After the collapse of Rangers, David Grier, David Whitehouse and Paul Clark, of Duff & Phelps, a consultancy firm, were appointed to manage the club's affairs. All three were arrested over allegations of fraud but later cleared of all charges. 
Then we begin to see a narrative emerge….
Many Rangers supporters, however, believe they failed to do enough to prevent the club's demise. The saga has already triggered a public inquiry and cost the taxpayer tens of millions of pounds in payments to individuals who were prosecuted maliciously.  
There wasn't a great deal they could do to save the club, unless the fans stumped up the tens of millions owed to the taxpayer.
Of course, that's not the "tens of millions " mentioned here, that's a separate "tens of millions "
Of course, it doesn't seem to have occurred to Horne that there seems to be an awful lot of "tens of millions " that is either being unnecessarily paid from the taxpayers pockets, or , indeed, never actually found it's way into them in the first place.
Then he mentions the parent club….but somehow fails to mention liquidation, only administration….
This year it emerged that Wood held shares in Rangers' former parent company, which became worthless when the club went into administration in 2012. Records from 2008 confirm that he owned 110 shares.  
The so called parent company, which burst into existence shortly after the club went into liquidation, was a way of explaining how the assets of the club were sold before the creditors could get any money.
They didn't go bust, they simply changed their name to …
THE RANGERS FC GROUP LIMITED
Company number 07380537 
as Companies house states…
Previous company names
Previous company names

| Name | Period |
| --- | --- |
| WAVETOWER LIMITED | 17 Sep 2010 – 12 May 2011 |
A stadium valued at around £50m just a year or two before was part of a £5m assets package that was sold to a Yorkshire businessman and his Sevco company, which later became the Rangers International football club and then just Rangers.
To save a club or company from liquidation, it;s necessary to pay the debt, or you don;t save the club or company.
We've been through all this before, and the problem is the media would rather we didn't keep going through it.
Then again, someone has to.
Perhaps our intrepid hack at the times would like to investigate further.
Instead of reporting that a police officer wore Rangers cufflinks while conducting interviews, as he does in this piece, why not ask more serious questions, such as why the police, if , indeed they were, were so desperate to convict what they clearly felt were fraudsters.
Did they have genuine cause to believe a crime had been committed, or was it part of an establishment agenda, maybe to protect and cover certain individuals wrong doings and keep everything in house ?
Until we finally get to the truth, rumours and half truths will continue to fill the interweb, and other places.
If Horne would like to get in touch, we could help him with plenty of information, certainly more than enough for him to run a few stories, and ask a few questions.
We're pretty sure other outlets are interested in this story, in 2021,  Rangers , as a search term, had 860, 000 searches on google, whereas Celtic only has 92.000.
That's an anomoly that suggests someone is doing their homework somewhere.
One question that springs to mind is about why the Scottish government  hasn't raised an inquiry as to all matters concerning the liquidation of Rangers and the person, or persons involved.
We believe that one influential character is now no longer with us, but plenty of others are….
Anyhoo, that's enough about them for the moment.
We hear that twelve players will be leaving Celtic over the next few weeks, and the automatic qualification for the UCL groups means it won't be anyone the manager doesn't want to leave, in which case theres no need to list them, as you'll have a pretty good idea who they are by now.
Some we'll be sad to see go, such as Karamoke Dembele, who hasn't realised his potential , some we'll be pleased to see go, such as Alben Ajeti, who hasn't realised he's at Celtic, and some will be themselves glad to go, such as Chris Jullien, who hasn't relaised he isn't injured any more.
More intriguingly, six is the number of new players, and the number of new players shall be six, is the declaration from those who listen at the doors of the ranch.
No names have been mentioned, which is par for the course, as the club are a little reluctant to publicise their targets for fear of being gazumped, which makes sense.
There seems to be a change or two in the back room staff on the way as well, but we're not entirely convinced that Kevin Thomson has left Kelty Hearts to come to work at Celtic.
Stranger things have happened though, but not that much stranger.
Although once ange Postecoglou has got his first team squad sorted, we do hear he wants to build from within his second generation, much like Alex Ferguson did at Manchester united, which is why the scouting and sports science departments will be overhauled as well.
Exciting times ahead, it seems, as Celtic suddenly look like a club with a plan,
After winning the BBC best club side ever poll, quite convincingly in the end, there may even be someone who has noticed that either there are a lot of Celtic fans out there who just voted for their team, which indicates a huge market, or there are a lot of people out there with a respect for the club and it's history, which indicates a large potential market.
Although the financial world is quite unstable just now, one gets the feeling that there will be investors casting an envious eye towards Glasgow….
Especially if they find out that even if they fail, they can just start up again without paying any of their debts.
Yesterday, we had this…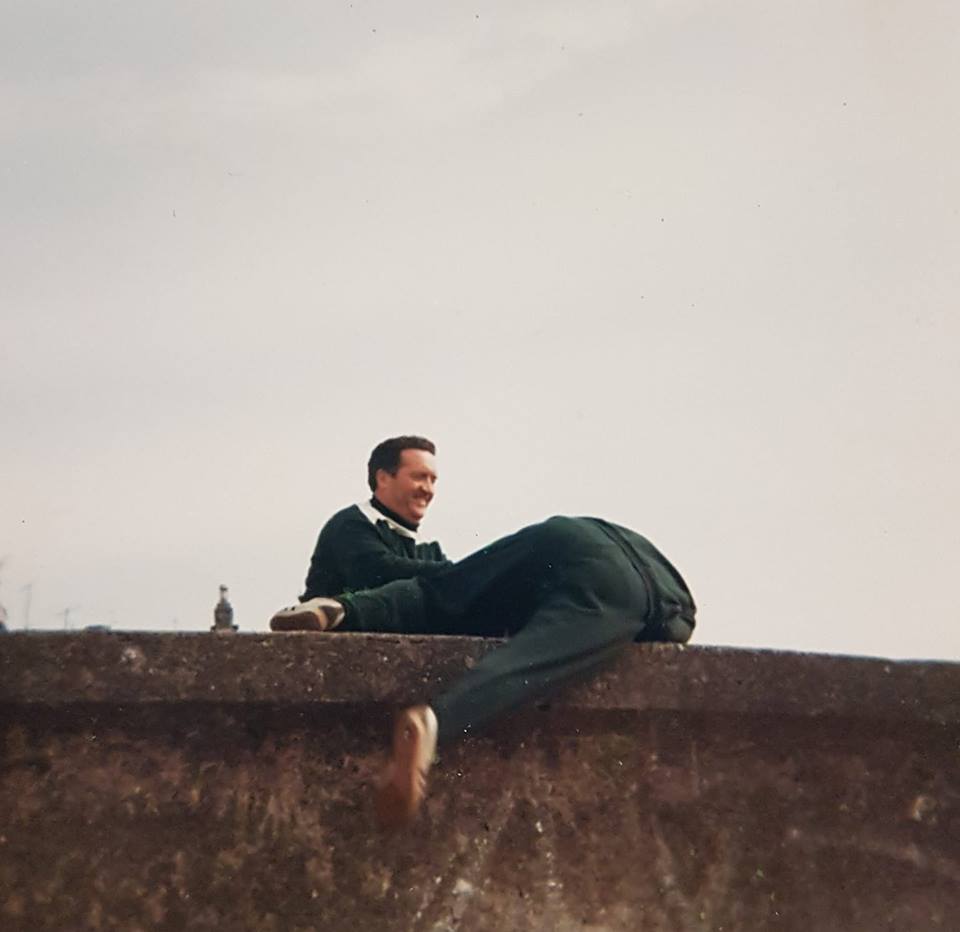 Cortes 
Stein signs wall ace  
Today…