There's an interesting story in the times this morning, which concerns the police investigation into possible fraud when the football club at Ibrox was undergoing it's chnage of , er, ownership, ahead of plunging into liquidation and then oblivion.
Senior police in Rangers takeover inquiry 'did sightseeing' on
trips to US.
Two senior police officers who oversaw a botched investigation into the takeover of Rangers FC travelled the world at taxpayers' expense after arranging "wholly unnecessary" meetings. 
That's the thing about police investigations, though, one doesn't know if they're wholly unnecessary until afterwards…. and there's little doubt the trips would have been sanctioned by someone higher up based on whether or not it was deemed necessary at the time. Any copper will tell you about the financial constraints of the job, and how petty they can seem, so this isn't sitting right.
Detective Chief Inspector Jim Robertson and Detective Chief Inspector Jacqueline O'Neill led the inquiry into allegations of fraud linked to the collapse and sale of the Ibrox club.
Seven individuals, including Craig Whyte, who bought Rangers for £1 from Sir David Murray in 2011, were arrested and charged. They were later cleared.  
And that really should have been the end of it, as far as these charges and allegations go, but , as we have seen, there have been repercussions.
It has now emerged that Robertson and O'Neill arranged trips to South Africa, New York and Ohio, alongside numerous stays in London. The ill-fated investigation has already triggered a public inquiry and cost the taxpayer more than £40 million in payments to individuals who were prosecuted maliciously. 
Isn't it the norm these days to await the outcome of a public inquiry, even if , by and large, these things are already decided in advance ?
In 2015 the officers travelled to New York to meet directors of Duff & Phelps, the consultancy appointed to manage Rangers' affairs after its collapse. They attended meetings on two of five days. 
Andrew Gregory, a solicitor, said the officers' focus had been elsewhere. "After lunch [Robertson and O'Neill] became increasingly agitated," he said. "Robertson said they were keen to see the sights of New York. Although the business of the meeting was expected to be completed that day they told me they intended to return to Scotland later in the week, so they could spend time exploring the city.
"The meetings could easily have been dealt with by way of phone calls and an exchange of emails," he added. "It seemed clear they were holidaying when they were on the job."   
Robertson and O'Neill also spent five days in Ohio in 2013 where they met Alastair Johnson, the former Rangers chairman, who gave them documents that could have been emailed. The next month the pair spent six nights in Johannesburg where they twice spoke to Dave King, another former Ibrox chairman. Robertson had previously met King at the five-star Langham Hotel in London, where a single room is £550.
"All of the witnesses were in the UK regularly so these meetings were wholly unnecessary," said David Grier, a consultant with Duff & Phelps who was arrested during the investigation. "Their globetrotting appears to have racked up costs of tens of thousands of pounds to the public purse and achieved absolutely nothing in return." 
Er, the police, when conducting an investigation, tend not to ring you and ask when it suits you to talk to them. 
In January the Court of Session ruled that Grier had not made out a case that there was malicious prosecution but found the police inquiry was riven with "incompetence" and a "lack of professionalism". Grier has submitted complaints against Robertson and O'Neill alleging their actions amounted to criminal conduct. Gregory, a director with Leonard Curtis Legal, of Manchester, said the police must take action. 
I'm no fan of the police, but this looks like a witch hunt from where I'm sitting.
David Whitehouse, 56, another senior Duff & Phelps employee, who was awarded £10.5 million for his wrongful prosecution, added: "Did these trips advance the investigations? No, they did not. Did it give them the opportunity to travel, socialise and sightsee? Yes, they did." 
Lawyers or the police ? Who to believe ?
Russell Findlay, the Scottish Conservative community safety spokesman, said: "This questionable globetrotting at great public expense will rankle with the public, but more concerning is that a judge has already found these officers to be dishonest." 
Have the legal eagles spotted a weakness and having already won one round against the police, and considerable recompense, decided to go for the jugular ?
It is, of course, entirely possible that the police officers concerned have been a little over enthusiastic in their approach to this case, and they may have made errors of judgement during the investigation.
It may be that the lawyers are right, it may also be that the police were onto something but couldn't find enough evidence to make it stick, or broke procedural guidelines whilst trying to uncover that evidence, if it ever existed.
We'll have to wait and see.
After all, it's not as though anyone fleeced thousands of fans by telling them it was the same club…….
Meanwhile, back at the ranch, and no news is good news…or is it ?
With players involved in Scotland's World Cup play offs, it's all a bit quiet over there, and although Dazen Maeda has signed a permanent deal, there's no news on Jota or Cameron Carter Vickers.
There is nothing else to be learned about other prospects, and given that in the past it tends to go this quiet before anything happens, we can but live in hope that at some point this week the club will put our minds at rest with an announcement,
All I'd say is that if they weren't staying, we'd know by now…
There might be a few extra shillings heading our way as Everton have expressed an interest in Kris Ajer, according to a number of reports, though each of them lists him as a centre back, and given that he's played around half of his games this season at right back, it shows that it might just be paper talk.
The first club that restores him to centre midfield will get a bargain, though it probably won't be Everton. Someone there will be still taking painkillers for sanctioning the Nathan Paterson move…
Speaking of young superstar Scots, did anyone else notice Calum MacGregor talking up Billy Gilmour the other day ?
MacGregor said :
Listen, he's a young kid and everybody goes through this," 
"You come in, you start on fire, you have a little dip and then you come back.
"I watch Billy every day in training and he's top level.
"He's confident with the ball. He can take it under pressure, he can play one or two touch. His performances for Scotland have been first class. 
Everybody has difficult spells in their careers. With Billy, because everyone hyped him so highly at the start it's inevitable he's going to have a dip in form at some point.
"That's normal. It's natural for young players.
"What we have to do as a nation is help him. Give him the confidence and tools to go play. Tell him, 'this is your stage, go enjoy it. We'll look after you'. 
"We have to look after him as experienced pros. Everybody surrounding the country, the fans, the press, have got to look after him because he's a top, top talent. 
"He has been exceptional for us and has shown that ability. So this season is maybe a little bit of a blip.
"Circumstances – in terms of the team you are playing in – can kill you a little bit as well. 
"But he is a top player and if he comes through this little sticky spell then he will come back again. The strong ones come back and go again and I'm sure Billy will.
"He absolutely has a strong mentality in any case. You don't get to this level without being mentally strong and being able to go again every three days with all these big games.
There's a lot more, in the same vein, and I wouldn't be surprised if MacGregor was sleeping on a camp bed outside Gilmours room to keep an eye on him.
I also would not be surprised if the Celtic captain has told the Celtic manager about him, and Gilmour may feel that MacGregor can be his mentor on a day to day basis.
We should not sign players just to annoy opposition fans, but it would be funny.
Latest on the Greatest club Side Ever vote…..
Who are the best club side ever?
Thank you for voting. Here are the current results.
Manchester United 1998-99 15%
You have reached the maximum number of votes allowed.
This vote will close at 17:00 BST on Tuesday, 31 May. 
Keep voting….don't forget  ….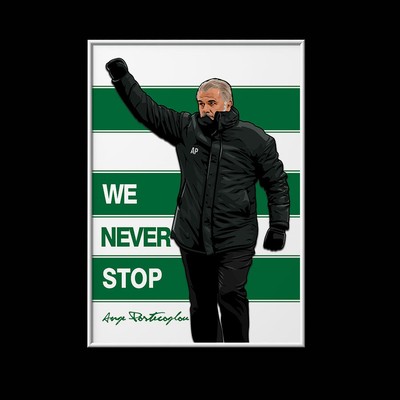 Yesterday, we had this….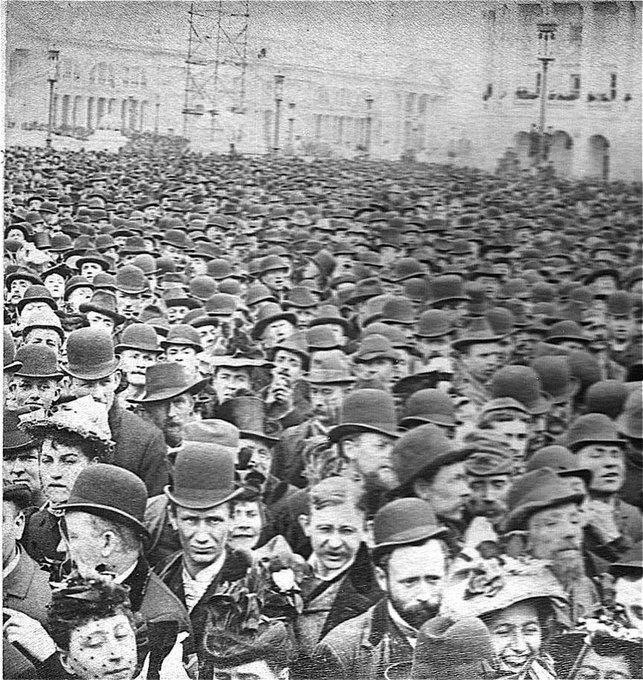 Owen mullions 
 1939,,,and Rangers support head to shipyards as war is declared  
Today….