Celtic recorded a 7-0 win over St johnstone at the weekend, the sort of scoreline that no one could reasonably predict, and finally now one or two in and around the media might just admit that Celtic are on a bit of a roll.
It wasn't just the actual thrashing of the Saints that resonated, but the manner in which it was handed out.
Ruthless,
Celtic were ruthless, and if it were a boxing match, the referee would have stopped it long before the end.
Nexy up is a Cup semi final, and with Hampden not playing host to supporters tifo's , which make a bit of a specatcle pre match, Celtic fans have been asked to bring tricolours to wave,
Ibrox supporters will bring towels to throw in…..
We should,'y get ahead of ourselves, football has a way of biting our backsides , as we found out last season. Before the St Johnstone game some of us would have been worried about complacency setting in on the back of the win at ibrox, but it didn;t take long to dispel that fear.
As Ange Postecoglou pointed out to those who had hoped it would…
I understand that. I mean it's human nature that they might think that." 
"But like I say, they're not watching us train.
"You guys aren't there every day like I am. And if anyone watched our training session yesterday, they would have seen there was definitely no complacency.  
A few days ago he had reminded us..
"I've got 24 or 25 guys who are desperate to play, desperate to be involved and contribute. 
"You can't roll up to this training and be thinking about anything else other than getting the job done, irrespective of who you are. The players themselves won't allow it, they are pushing their limits every day. I've consistently said that we'll play our best football at this time of the year irrespective of who we're up against and that's our aim and ambition.
"If any of that sort of thinking creeps in with anybody, they'll get left behind. It'll stand out in this environment. At this point in time, nobody is showing any signs of that."  
That was perfectly clear on Saturday.
Statistically, Celtic are top of the passing league in europe, which although that brings no trophy, it points to a plan thats working..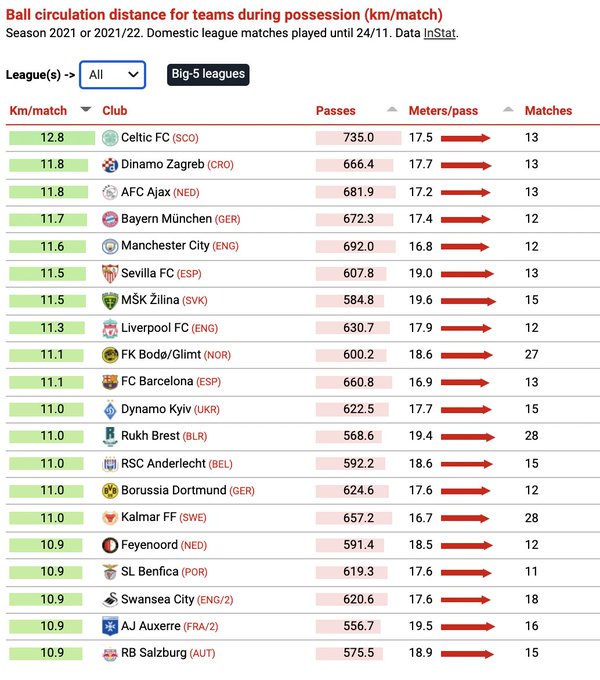 It must sent a chill down the spine of semi final opponents "rangers ", who have a weakened squad playing twice a week just now.
They lost Alfredo Morelos for the season last week, and were forced to send Filip Helander to the hospital for treatment, which is unusual for a club/company in itself, as most clubs have insurance and use private health facilities.
Times are hard over there…
They need something to cheer themselves up, and would have been delighted to learn they are Scotland's most popular club, with the Sunday Mail telling us…
Rangers have beaten Celtic to the unofficial title of the world's "favourite Scottish football club".
Research reveals the Ibrox club got more search hits on Google than their Old Firm rivals.
Rangers – with 1,088,083 searches on average per month –were top overall.
They received most clicks in Scotland, across the UK and in countries such as The Netherlands, homeland of boss Giovanni van Bronckhorst, and Colombia, home to striker Alfredo Morelos.  
They probably got quite a few in Australia when they were announced as particpants in the Sydney Cup, along the lines of
"I thought Rangers had gone into liquidation " 
Still, it should put a smile on those weatherbeaten faces over the river as the season draws to a close.
The fixtures for the rest of the season have been announced, with Celtic having this to contend with…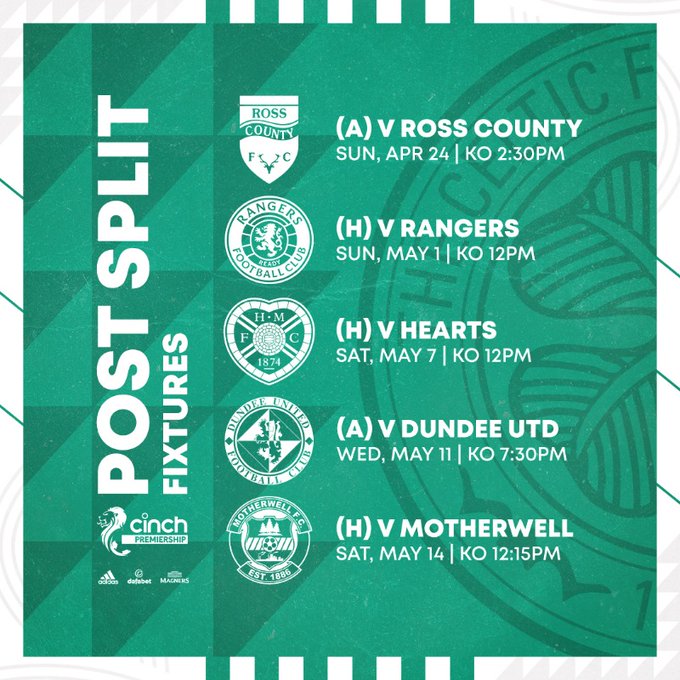 Winning the next two games will more or less put the title race to bed, unless the hoops then lose the last three by an average of around 7-0 per game.
Which probably isn't going to happen.
As long as the ficus remains then we should be in for a rather delightful end to the season.
BBC Scotlad have doubled down on their " Rangers weren't liquidated if it's in the context of a sport story " line, which is at best adding artistic licence to the truth.
A second complaint from regular contributor to this site CarlJunglebhoy  recieved this reply, which has a somewhat confused tone…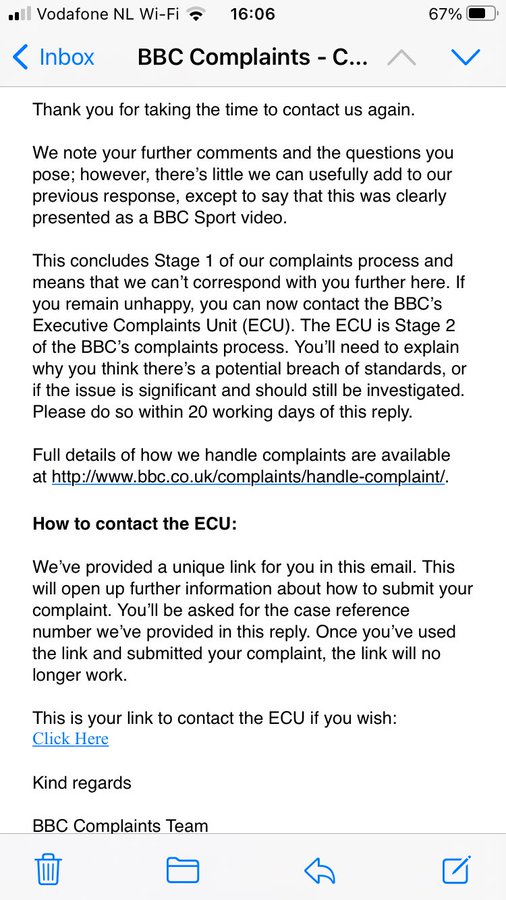 An absurd response from an organisation that is losing credibility by the hour.
Speaking of organsiations with no credibility, someone has been charged withe assaulting the Celtic physio last week….
Man in court charged with throwing bottle at Old Firm game
From Planet Radio, probably the blandest and most neutral headline of all time…. followed by a story which mentions Rangers only to tell us who scored their goal in the game…
A man has appeared in court charged with throwing a bottle at a Celtic physio at the Old Firm game. 32 year old Alan Crawford from Grangemouth in Falkirk allegedly assaulted Daniel Friel at Ibrox Stadium on April 3, 2022.
Court papers state Crawford threw a bottle towards Mr Friel causing it to strike his head.
The charge claims this was done to Mr Friel's severe injury and permanent disfigurement.
Celtic later won the match 1-2 with Tom Rogic and Cameron Carter-Vickers netting for the victors.
Rangers midfielder Aaron Ramsey initially opened the scoring for the hosts.
Crawford made no plea today at a private hearing at Glasgow Sheriff Court and was granted bail by Sheriff Iain Fleming.
Crawford will appear again at court at a later date.   
Presumably this would have been completely out of character for the fan, and no doubt the courts will take that into consideration when he's on trial.
Not like this chap with a similar name from the Falkirk Herald six years ago….
Stole £5500 of gran's cash
A sneaky grandson pinched his gran's bank card and then used it to make off with £5500 from two ATMs.
Alan Crawford (26) appeared at Falkirk Sheriff Court last Thursday having admitted the theft of the card from Tummel Place, Grangemouth on August 14 and the theft of the money from machines at Nisa Local, Coatbridge Road, Airdrie and the Co-op, Main Street, Slamannan, between August 14 and September 4.
The court heard Crawford had already taken steps to pay his gran back what he stole, taking £1000 from the final wage of £1400 from his previous job and organising a loan of £1000 from his mother.   
I can never understand why that club attracts such low life….. Marco Negri was shocked as well when he played for them, but he meant the players and management, not the fans.
Well, the fans as well.
As this extract from an italian magazine describes….
Caption competition time now….. last time we had this..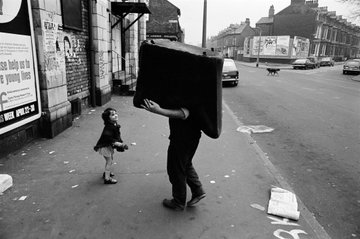 Dzeikanowskis nightclub child 
 Ryan Jack doesn't quite understand the role of a sitting midfielder
Today