Manager Ange Postecoglou ( it must have been so much easier in the sixties to just type Jock Stein ) takes his charges north to Dundee this evening as he looks to extend his one hundred per cent record of winning domestic trophies.
Alright, it's only one out of one, but that's better than most and if you look at it a different way it's fifty five out of fifty five.
With Ange, it's not so much how we'll play, but who will play.
The style doesn't change, although the personnel might.
Sometimes we look at the inclusion of Nir Biton as a more defensive ploy, but in fact it isn't, it's merely adding a taller player to the mix and making the game more interesting as supporters wonder when he'll either handle the ball or tackle someone a little too enthusiastically.
Same with Georgios Giakoumakis. He's taken a while to get used to the style, but his attitude and aptitude for finding the net have meant he's given the manager a genuine decision to make about who to start up front when everyone is fit.
Dundee united are a difficult opponent, and any lack of effort or concentration tonight will be punished, and in that sense it was heartening that Celtic performed a little better than of late at Livingston the other day, securing the points with realtive ease and banishing any doubts the players may have had about their own ability on that particular surface, which from where I was sitting looked a bit like the carpet when the kids have spilt a couple of buckets of sand on it.
Celtic are expected to win cups, but for other clubs and their players a Hampden final could well be the pinnacle of their career.
Dundee United's Nicky Clarke has played in a final before, with plucky minnows "rangers ", and was on the losing side when hibernian beat them 3-2.
"I played in the final for Rangers in 2016 but that's not a day to look back fondly on," 
"When you lose a final it's horrible and I've not even looked at the medal, it's at my mums and dad's house.  
She likes having them there, it's sitting there with my dad's medals.
"Playing in a final at Hampden is obviously a fantastic occasion.
"But you have to win it to look back and have good memories.
"It was a bad day, a crazy day to be honest.  
Miserable bastard. I thoroughly enjoyed it.
Especially the bit at the end when the Ibrox support rushed on to staunchly defend their players from attack, and even the aftermath when the Scottish media leapt to staunchly defend those supporters.
It won't be easy tonight, and Celtic will have to play at their best.
Dare I say it, though, I'm looking forward to the game. As I've done with pretty much every game since the new wind blew in from the east and cleared the decks of cobwebs.
Not enough has been made of Postecoglou's acheivements thus far, which are largely in changing the culture left over by pint and pie manager Neil Lennon.
The malaise has been cured, and Paul McStay has been lined up to tell us there's a buzz about the place.
But there is one thing that does annoy me, a wee bit, although in truth I should have expected it.
Where are the in depth interviews with the manager ?
Mainstream media has all but ignored his story, which is, when examined, quite unique and remarkable even at this early stage.
Where are the analyses of his profile, his history and his ambitions ?
Incredibly, to find out a little about his personality and current emotions, you have to look to a fan media interview, conducted by former player  Simon Ferry and a bloke in a hat, to get any sort of insight into the man's personality.
https://twitter.com/i/status/1502328498957938689
A laid back, almost informal chat turns out to be quite revealing, the interview style allows for us to draw our own conclusions about the man and his ambitions.
In the world of interviewing, that's an incredible skill amongst presenters, one that few have mastered, and the two lads deserve enormous praise for firstly allowing Ange to do most of the talking, and secondly actually getting him to say something worth listening to.
Find time to watch it, and you'll see what I mean.
From that, I've worked out that Ange wants to be here, and maybe even feels a sense of gratitude that the club has given him an opportunity far greater than he expected for his first stint at European football management at the top level.
Hopefully, that will help us to keep him when the monied clubs make their moves…
Meanwhile, the mainstream media continue to focus on what he says to back up their own narrative, such as when he said, on the subject of possible offers coming in for loannees Jota and Carter Vickers;
"I'm sure Champions League football will help us keep them.
"But I'm also sure that it will be an attraction for others to come to our football club.
"This is a two-way thing. The player has to want to be here and we have to want them here.
"When you have that, I'm sure we'll get a deal done.
"But there's no issue if players see their future away from here or have different motivations.
"The appeal to come to Celtic is playing in front of 60,000 people every second week, competing in Europe, going for trophies and playing for a club that's universally known around the world. That's the attraction.
"If we are playing in the Champions League next year and, if not next year, it should be our goal every year then it will be an attraction for players to stay.  
The question would have been framed in such a way that it was almost inevitable the players would get more money elsewhere, and potential suitors had already identified themselves.
The headline, in the Record was ;
Jota and Carter Vickers Celtic transfer news as Ange Postecoglou counting on Champions League factor
It's not really transfer news, is it ?
Scott McDermott, the hack responsible for this piece, framed it in his own novel and refreshing way…
Ange Postecoglou hopes Champions League football will persuade Jota and Cameron Carter-Vickers to stay at Celtic.
But the Hoops gaffer says he's prepared for his loan stars leaving Parkhead – if they get better offers elsewhere.
The Celtic hierarchy are trying to secure permanent deals for Portuguese winger Jota and American defender Carter-Vickers from Benfica and Spurs respectively.
Last week, the centre-back was linked with a potential summer move to Premier League clubs including Leicester City and Wolves.
Postecoglou wants to keep both of them in Glasgow after impressive their performances so far this season.
He knows if they win the Premiership title and earn an automatic place in the group stage of the Champions League, it will strengthen the club's negotiations. 
But he also warned Jota and Carter-Vickers that if he has access to a £40 million Euro jackpot – it will help him lure other players to Parkhead.   
That sounds like, and is no doubt intended to sound like, the players and manager have already been in talks and the manager has had to argue the case for them staying at Celtic.
Which hasn't happened. Everyone is focused on the games ahead this season and any talks of such matters will be for later.
Thats how it works in Scotland, attention seeking headlines and opinion masquerading as facts.
And then there's this, from Kris Boyd, which borders on the bixarre and triggers concern that the tv pundit might actually be suffering from some kind of split personality disorder…
There's pundits who fail to call out blatant wrong decisions that benefit their team just to appease the masses watching on club television."  
I guess some people just don't do self awareness….
Last time out we had this…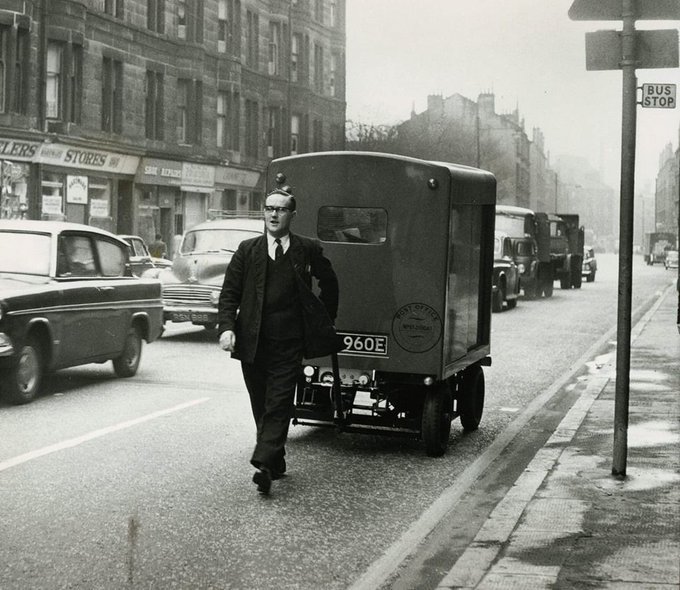 Uibh fhaili 
 After bankrolling the club playing out of ibrox, Douglas Park ends up with a small business, after starting out with a large one  
Today