As expected, Celtic duly disposed of Dundee yesterday, and "rangers " dropped points for the fourth successive time away from home at Dundee United.
As expected because earlier in the day, Scottish football's wise old sage Hugh Keevins had written that it was :
Time to remember that Rangers are the reigning champions of the Premiership, and will return to the top of the table, for however long, after they have beaten Dundee United at Tannadice this afternoon.
Bookmakers around the country had waited for this moment, which allowed them to set the odds for the match, comfortable in the knowledge that whatever else happened, Keevins , who once claimed Artur Jorge had signed a contract to be Celtic manager and that John Spencer was a better bet than the unknown Lubomir Moravcik , would get it wrong again.
That left Celtic with a chance to go three points and a significant goal count ahead at the top of the table.
Georgios Giakoumakis showed why he was the top goalscorer in the Netherlands with three well taken goals, which secured the points after Dundee did what Bodo Glimt did and scored with what limited opportunities they had.
The scoreline suggested a close game, but in fact it wasn't, and when Joe Hart remembers that a goalkeeper is supposed to organise his defence at set pieces, then surely that little glitch will be sorted.
A keeper , with his arms extended, should be able to outjump any forward and make at the very least contact with the ball.
Hart simply stands back and lets everyone else get dirty.  Time for him to get his finger out and put a bit more effort in.
Referees made the headlines again yesterday, with one or two strange decisons. It may be down to the current media narrative in favour of VAR technology, it may be down to overwhelming analysis and pressure, or it may be that they are just inept, as this missed penalty offence from the Celtic game shows…
Not been a major outcry for VAR over this for some reason.

Weird. pic.twitter.com/0pIdSovRR7

— Tim Trivia (@TriviaTim) February 20, 2022
Is it really weird ?
Allegations , or the perception of bias, were strengthened when the referee, Gavin duncan, appeared to sport a tattoo not dissimilar to the five stars logo created by the Ibrox club/company to market their most succesful club in the world nonsense…
Of course, it could be completely irrelevant, and have nothing to do with football….but the perception of bias remains.
And just to clarify, there is no suggestion that underneath his shirt is another tattoo….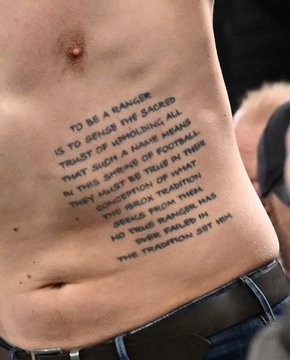 BBC sportscene didn't even mention the incident in their post match musings, and along with BBC Sportsound have now adopted the mindset that the two Glasgow derbies will decide the title race, although by the time the next one rolls around it'll all be academic, especially given the air of defeat surrounding not only the fans of the club across the river, but the players and management.
Gio van Bronckhurst was forced to hide behind a guitar plectrum to avoid the abuse from fans after the game….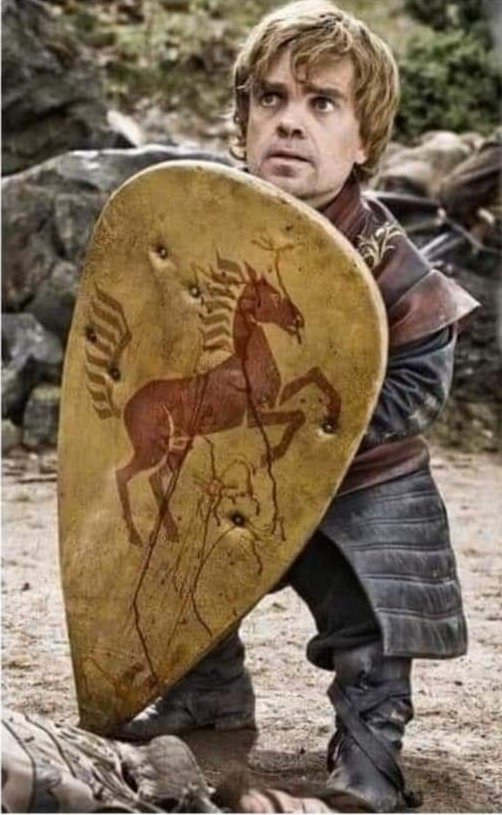 In fact, the fans are going into meltdown, which in fairness will probably make them easier on the eye…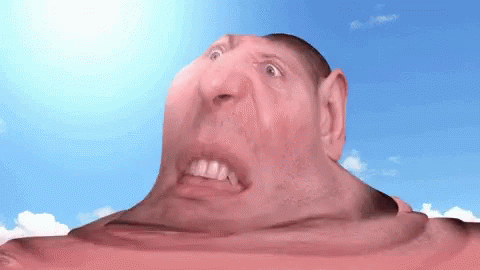 It started even before the Celtic game…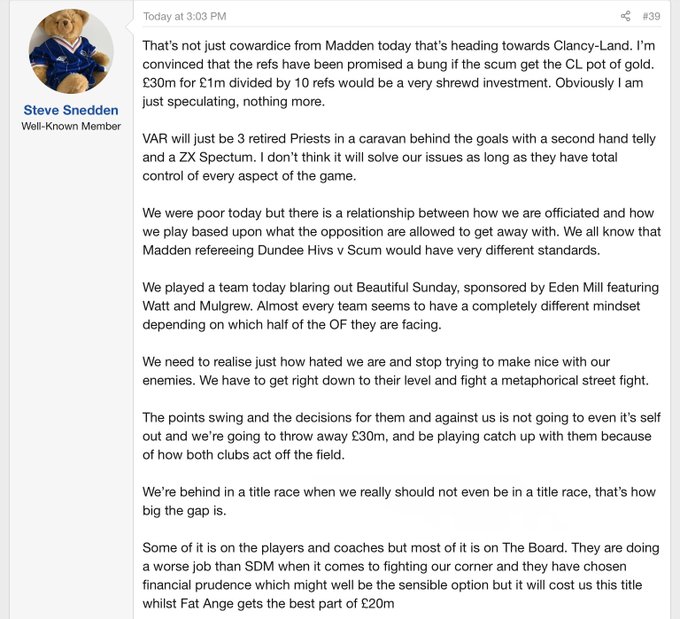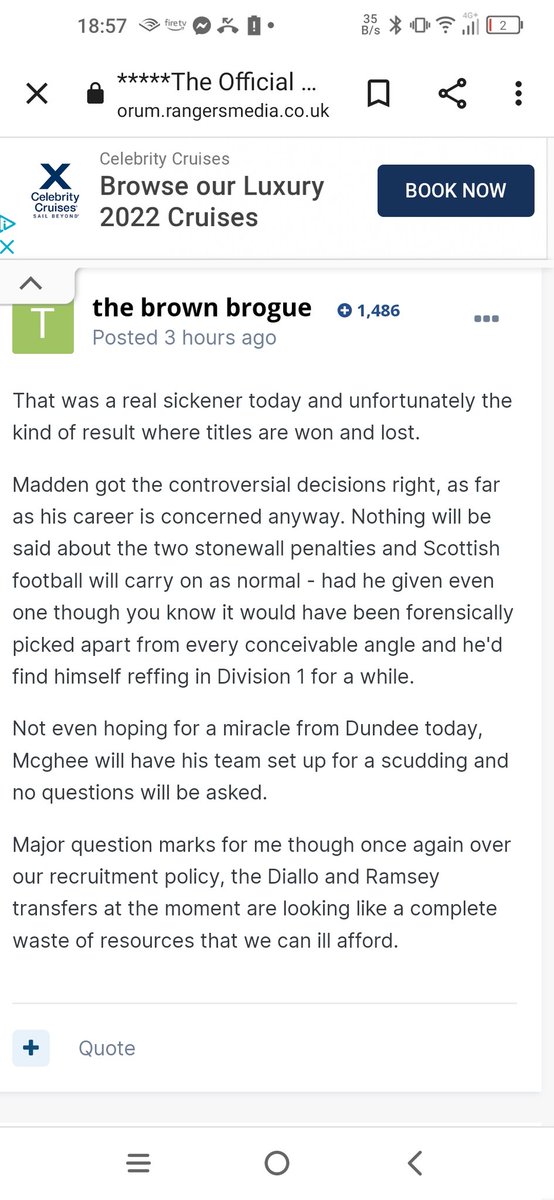 Oh, Ramsay…remember how they proclaimed his diety ?
The greatest signing ever in Scottish football ?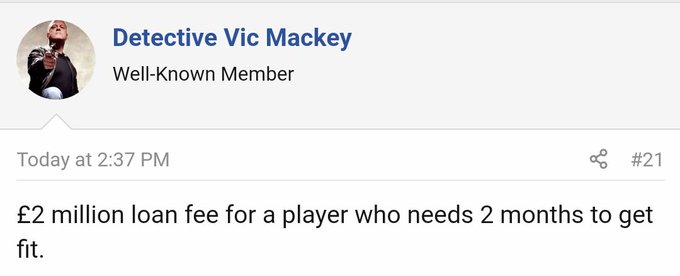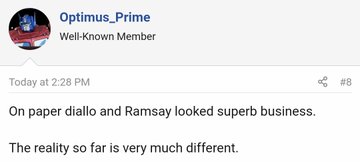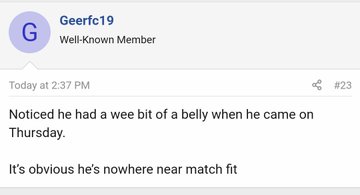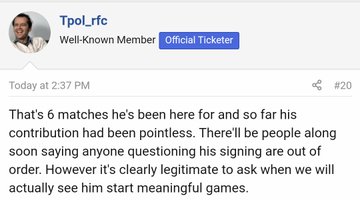 Then there's the paranoia…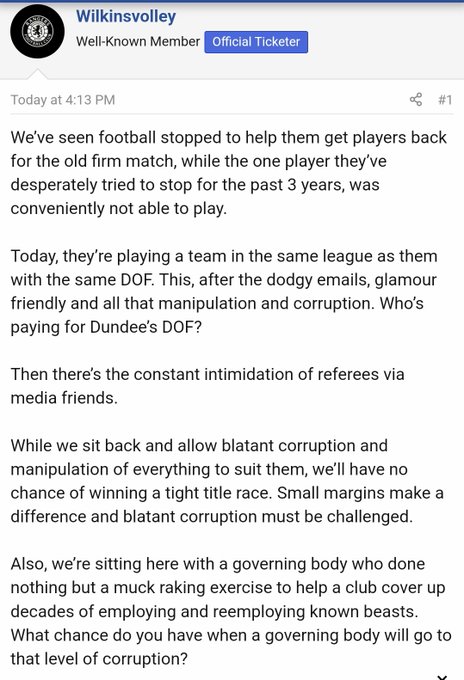 Some of them are taking it quite badly…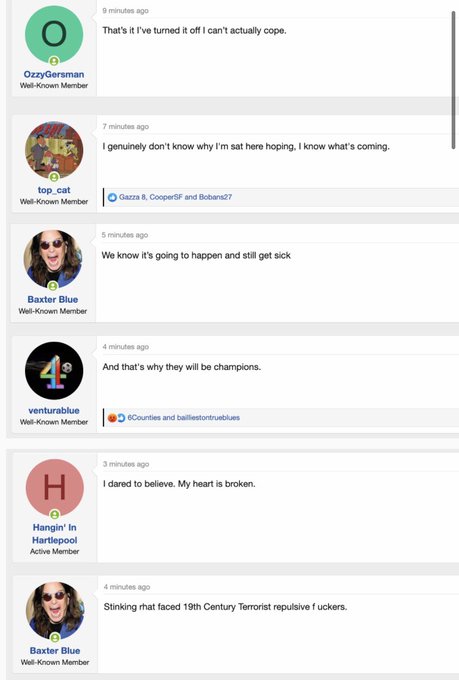 Since the break, Celtic have won 21 out of 21 points, "rangers " have taken 12…
The win over Dortmund was, and will be , the high peak of their season, and given Dortmund, who clearly had their arses kicked after that game, responded with a 6-0 win over Borussia Moenchengladbach, so even the greatest ever win in Scottish football history ( as we were told ) probably won't be enough…if Dortmund score early, Ibrox will begin to sound like it started raining holy water…
Which reminds me, the BBC Sportsound summariser caused havoc in the studio yesterday when he said that it was good to hear their fans in full voice after they equalised…there then followed an awkward silence as sound editors raced to broadcast static instead….
We may have reached the turning point in the league race, we may not have, but we have gained a little bit of breathing space on the one hand, and piled what will probably prove to be insurmountable pressure on an already fragile mentality at Ibrox.
Should Celtic overcome Bodo Glimt in Norway, which is unlikely but not impossible , and Dortmund reverse their defeat and progress, then the spat in Ukraine will pale into insignificance when compared to the rage across the river.
What we need for that to happen is for Hugh Keevins to confidently predict it won't….
I can't fucking wait.