There's another season defining game coming up.
Not tomorrow, not next week, but game 6 of 6 on this list of upcoming fixtures.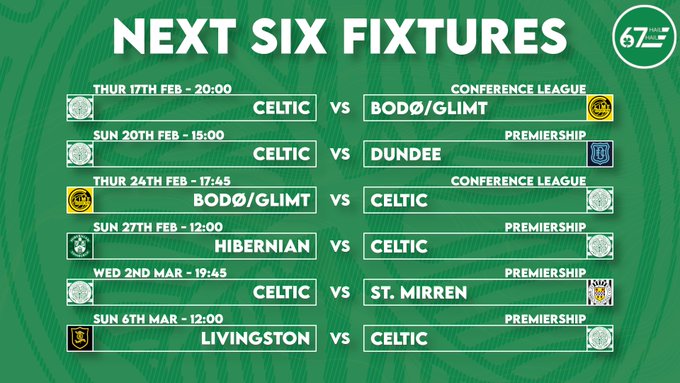 On March 6, if Celtic have maintained full points in the preceding games against Dundee, Hibernian and St mirren, regardless of anyone else dropping points, a win at Livingston will give the players enough belief and confidence to go on to great things.
If Bodo Glimt are overcome as well, then the scene will be set for a spectacular end to the season.
Ange Postecoglou has been putting his band together and the stage is set for a rousing performance.
And tickets are going like hotcakes…so much so that even our new rivals, "rangers ", are looking for ringside seats..
Stewart Robertson, the latest chairman at Ibrox said;
"There will be away allocations in the next two games.
"Because of the Covid situation we had back in August, the two clubs got together agreed that we wouldn't have away fans.
"Because we had red zones, we weren't sure what the situation was going to be for that period of time.
"So there will be away fans for the two games remaining."
Thats not actually what happened, as we all know they stopped giving us tickets, partly because our fans had upset them by enjoying themselves, and partly because our club had asked for payment up front when releasing tickets for Celtic Park.
Curiously, Celtic haven't commented on this, and it is beginning to look like another rewriting of their short but hilarious history to deflect from the issues they have over there.
Especially when you remember what Robertson said back in January of this year…
The challenge with actually changing that at the moment is both teams will have sold season tickets in those areas.
"How do you change that back? Those supporters have renewal rights.
"You have a challenge there in changing that.
"It's not something I see changing in the short term, I certainly don't see it changing in the short term."  
Short term is another phrase that clearly needs explaining to him. along with "going for 55"  and "same club timmy".
He said that last month, so what exactly has changed in the last few weeks ?
Thats easy.
They're no longer confident of winning the league, something somewhere has latered that view, and it's obviously not just on the pitch.
Maybe their accounts are in a worse shape than they were due to not selling any of their golden generation of players, or maybe a sponsorship deal we didn;t know about has fallen through.
It could be any number of things, and it might just even be that in their own little world their second title and guaranteed UCL money was not only in the bank but allocated to pay one or two outstanding bills.
Suddenly, there's doubt creeping in, which means that those who have thus far provided a safety net are now beginning to wonder if they'll ever see their money again.
And it's quite a lot of money since their inception….
Rangers' losses by season:
2012/13 -£14m
2013/14 – £8.1m
2014/15 – £7.5m
2015/16 – £3.3m
2016/17 – £6.7m
2017/18 – £14.3m
2018/19 – £11.3m
2019/20 – £15.9m
2020/21 – £23.5m
2021/22 – £12.2m*
*estimated current season.
Source
…https://find-and-update.company-information.service.gov.uk/company/SC425159/filing-history…  
Sooner or later someone is going to pull the plug, those kind of figures are a sashes width away from the figures that liquidated the first club to play at Ibrox.
Two things spring to mind, one is the mind boggling amounts involved, and secondly, where has it all gone ?
We've often compared Scottish football to the political situation at Westminster, and to that we refer once again.
whatever you might think of their business capabilities over there, their marketing is superb.
Like Johnson and his "Get Brexit Done " , " Get Boosted Now " and other, simple three word jingoistic phrases, repeated often enough until they sink into the national consciousness and become truths as opposed to merely slogans, over at ibrox, "going for 55" and "Stopping TerryMunro " overshadowed the immediate and ongoing crises.
They're stepping closer and closer to oblivion, and will do and say whatever is required to give them a shot at that UCL money, which as we have seen before, is itself a repeat of what killed the first club.
On the pitch, perhaps the awareness of this and other blogs is keeping the spotlight on the referees, who seem closer to breaking than they were a decade ago under the pressure of constantly having to support one half of Scottish footballs top brand, and are clearly less than happy with the attention.
Which in itself is a reason not only to keep it up, but to intensify it.
The SFA and SPFL have remained silent on issues for a while now, and that will remain the case for probably the rest of the season.
The other clubs, which is the remit of doncaster seem quite happy to let events take their course, whilst the SFa will be collectively terrified that UEFA will pay attention to its little fiefdom if another Rangers goes under, especially as new rules brought in when the last one dies mean that any new club this time around can take the place of the old one in the top flight.
Which will surely , finally, shake the rest of our game out of its slumber.
Even our own board might finally realise that even the our own support will bite back if you kick it hard enough.
For us though, its relatively simple.
Support the team, with even more passion than before, as the more succesful we are, the more chance we have of killing off a second ibrox entity, and this time we need to make sure it dies.
Then we can welcome  a new order at ibrox, one that doesn't cheat, one that respects all others as equals, and would probably even have Irish catholics round for lunch.
Or we could just build a shelter for refugees on the site of the old ground.
They'd like that.
So would I, come to think of it.
In the meantime, I found this, an old classic that is best described as a work of outstanding contemporary art. If you've never seen it before, you're in for a treat, if you have, well, you;re in for another treat…
From sashes to ashes https://t.co/klPERQgAKc via @issuu

An old classic, first published on the huddleboard, then in the etims Diary

— Richard McGinley (@Richiestoke) February 16, 2022
It's taken me a while to find it again, and thats the best i can do for now, though i'm open to any suggestions as to how to make it more accessible.
Last time out, we had this…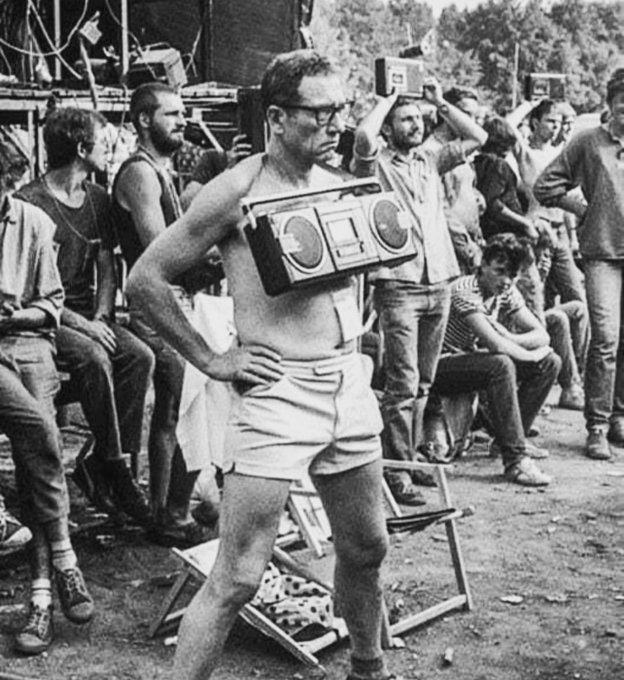 Today